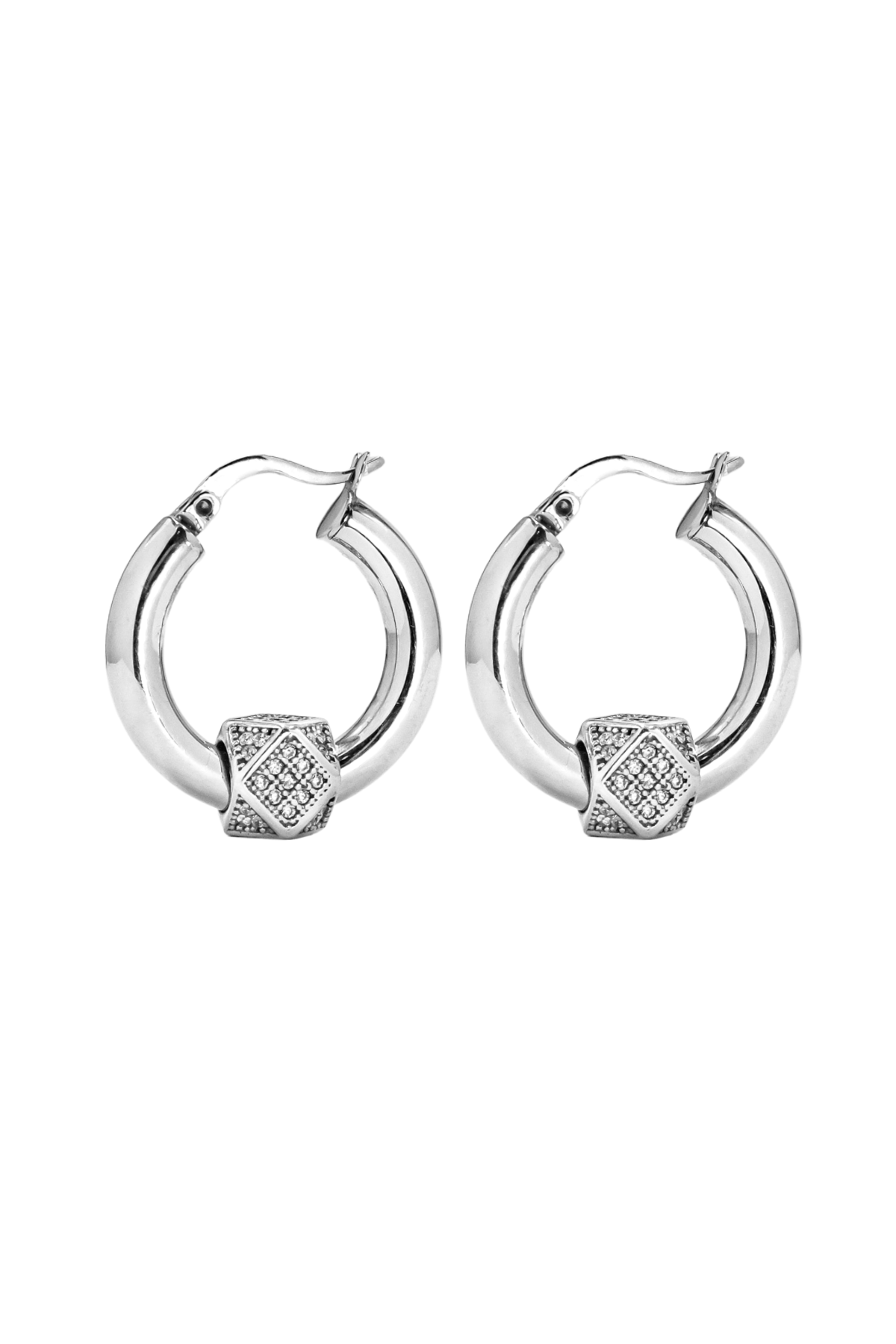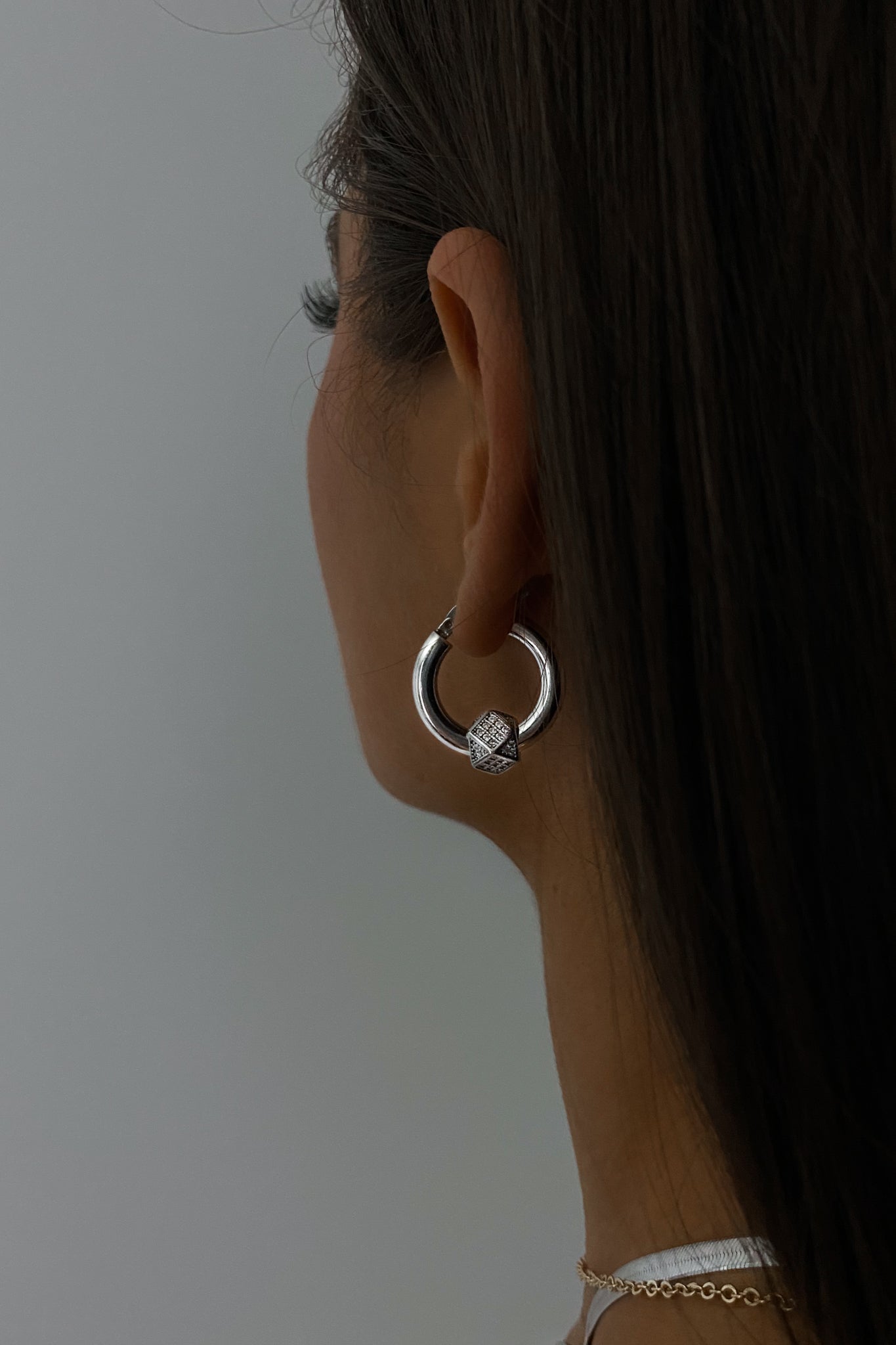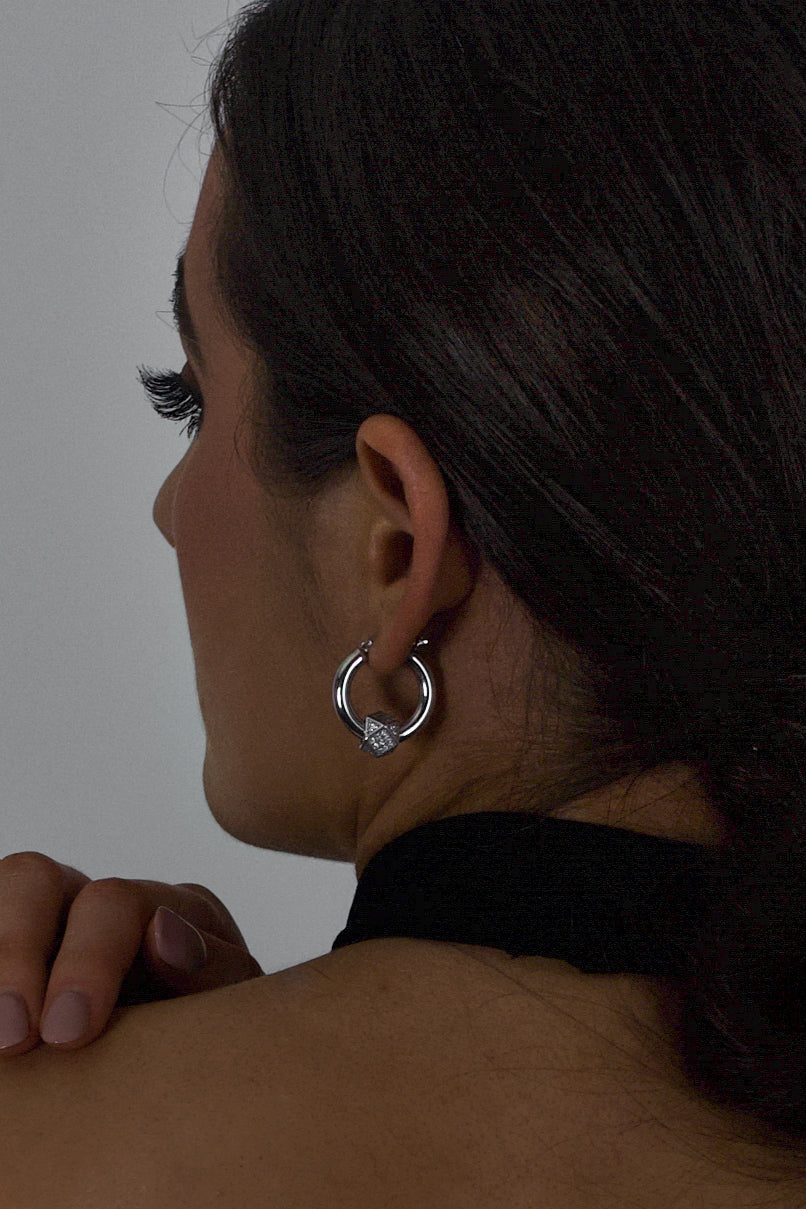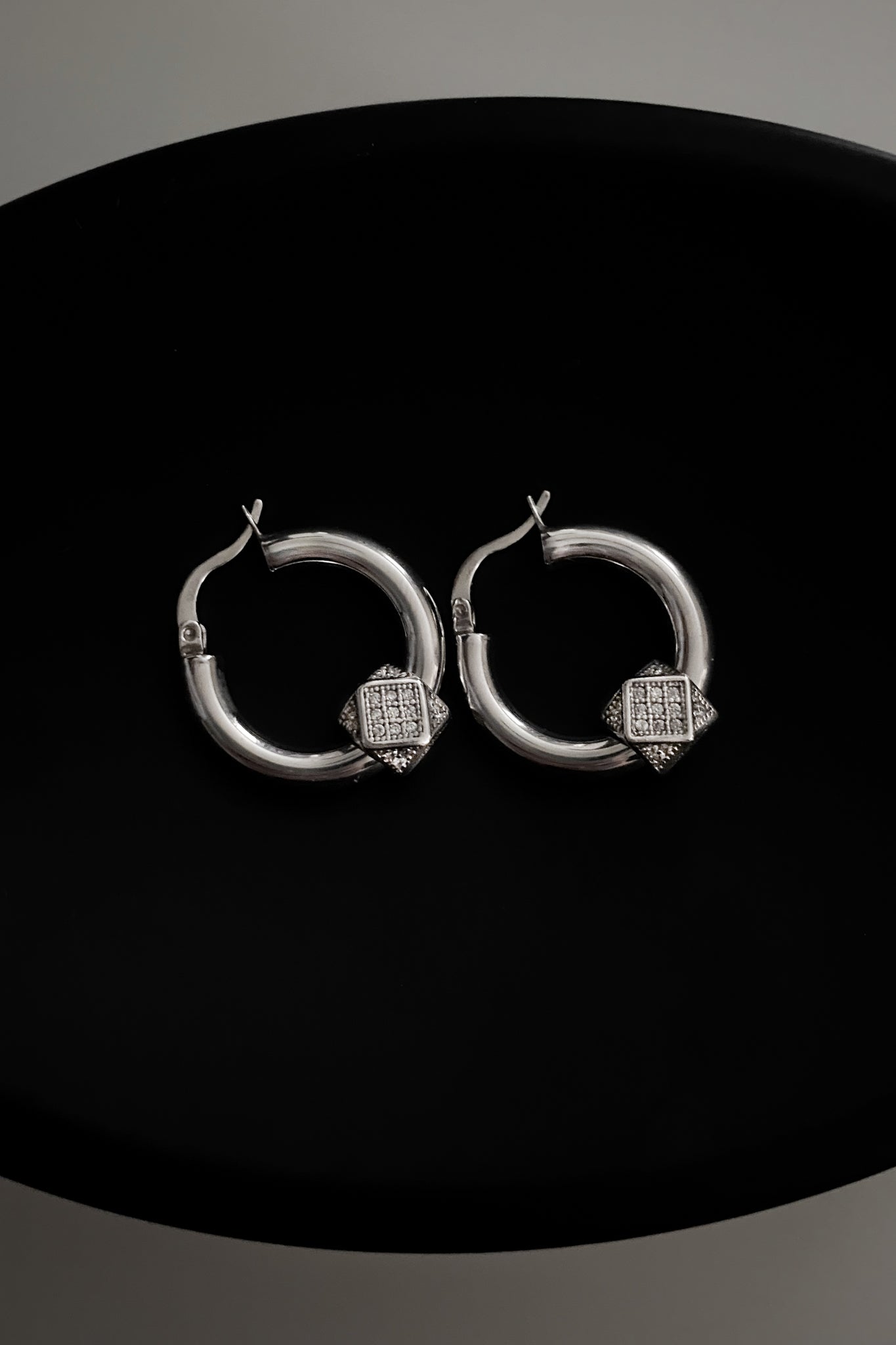 The Blake hoop earrings—for the modern woman who wants everyday elegance that will take her from day to night. Crafted in high polish sterling silver and enhanced with faceted geometric accent pieces inlaid with white zirconia, for an effortless and sharp showpiece. Their high polish shine and hints of sparkle give the perfect balance of contemporary minimalism and luxury.

Materials: Sterling Silver
Stone: Round Cut White Zirconia
Dimensions: 20mm hoop, 4mm width
What is Sterling Silver?: Silver with a fineness of 92.5% pure silver and 7.5% copper. Sterling silver is known for its durability, hardness and high shine. 
Sourced from the Diamond District of NYC.