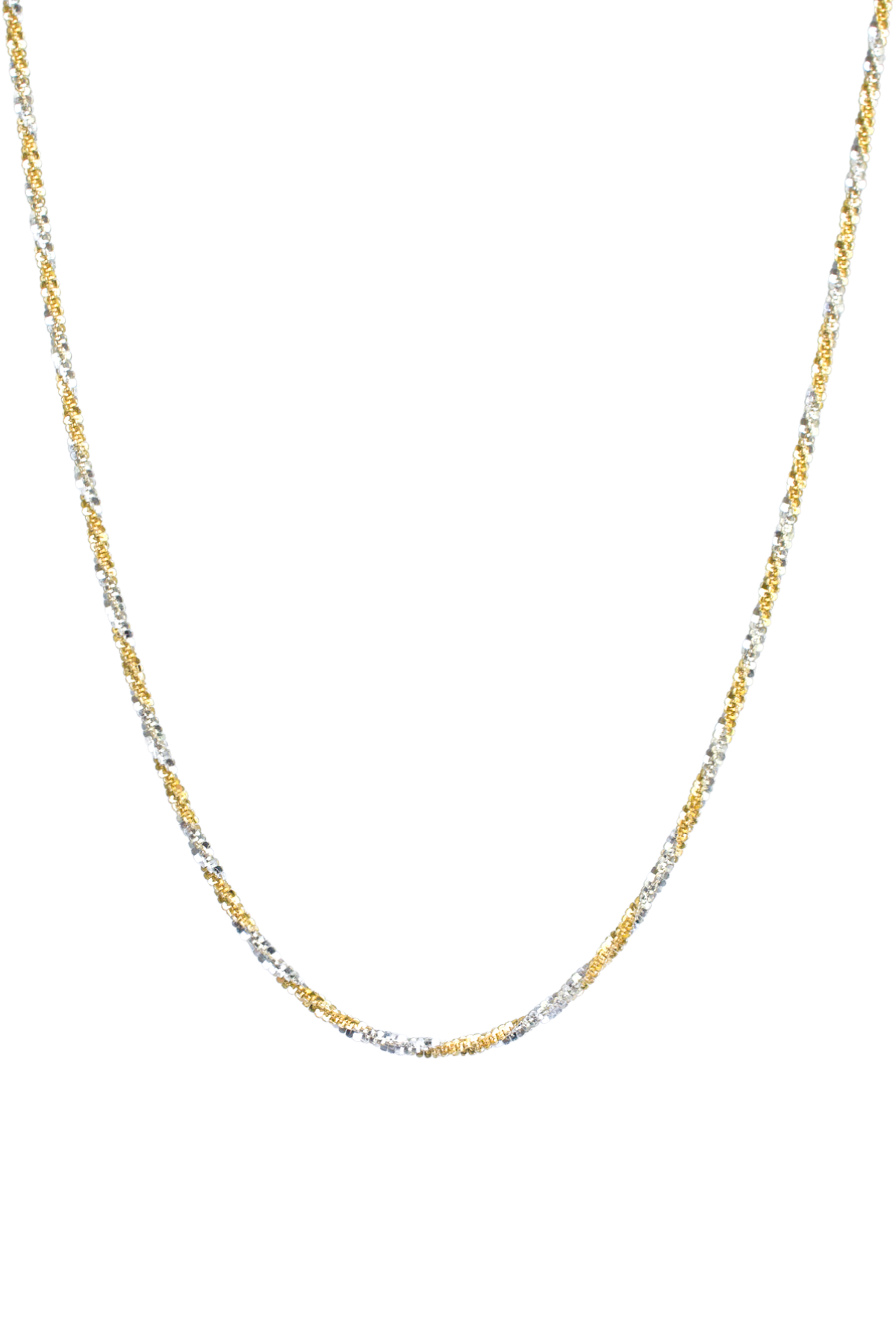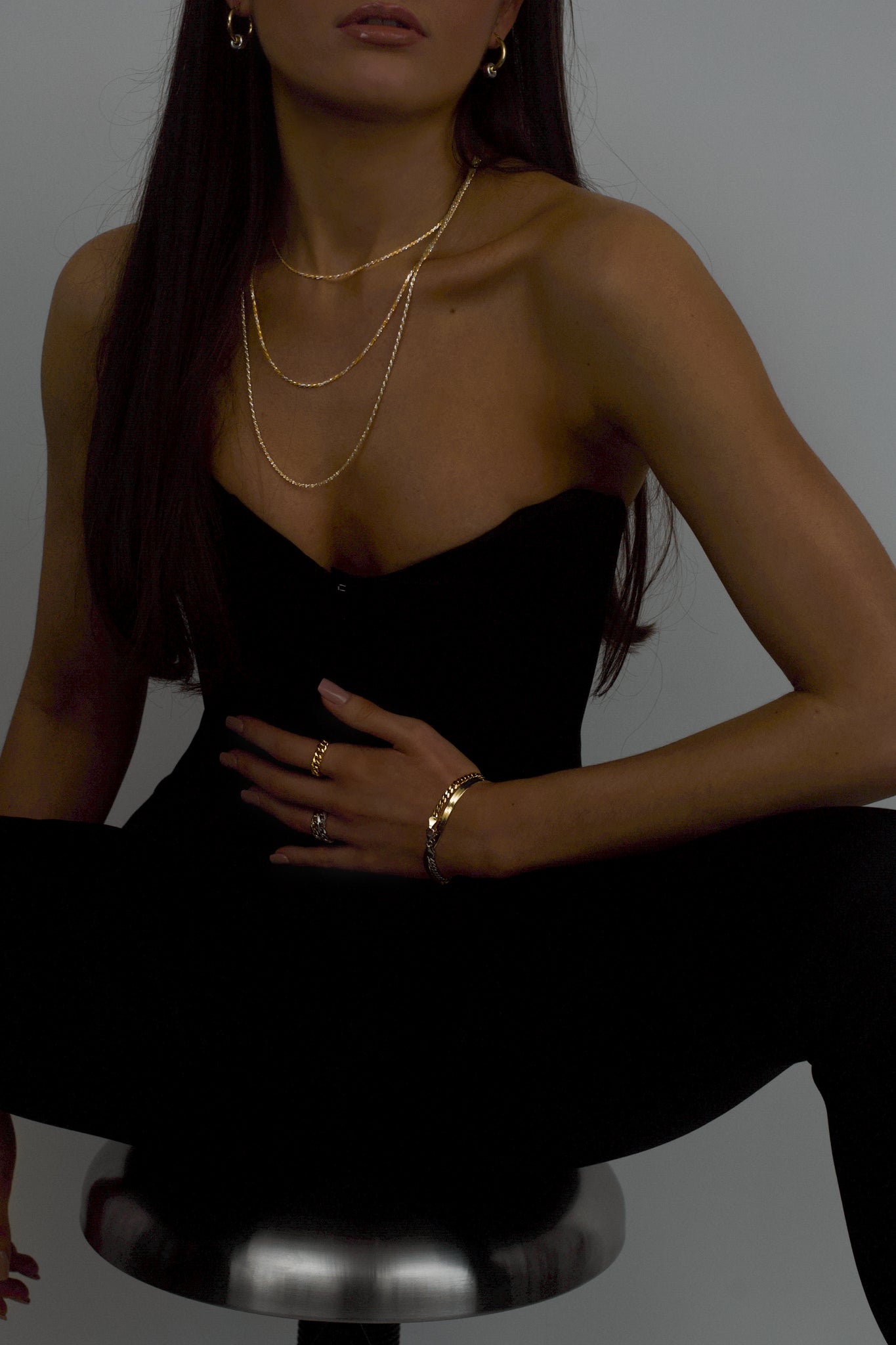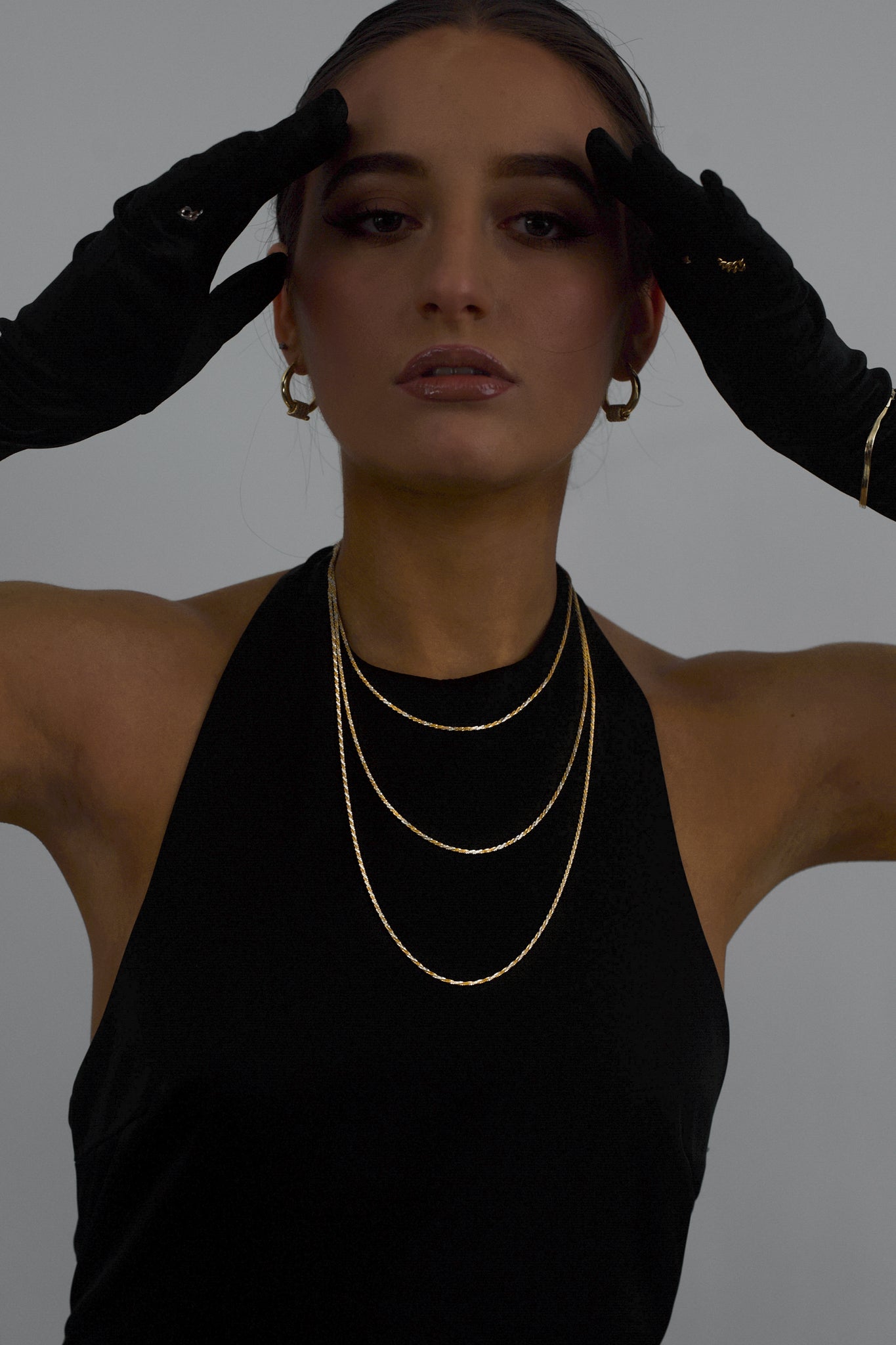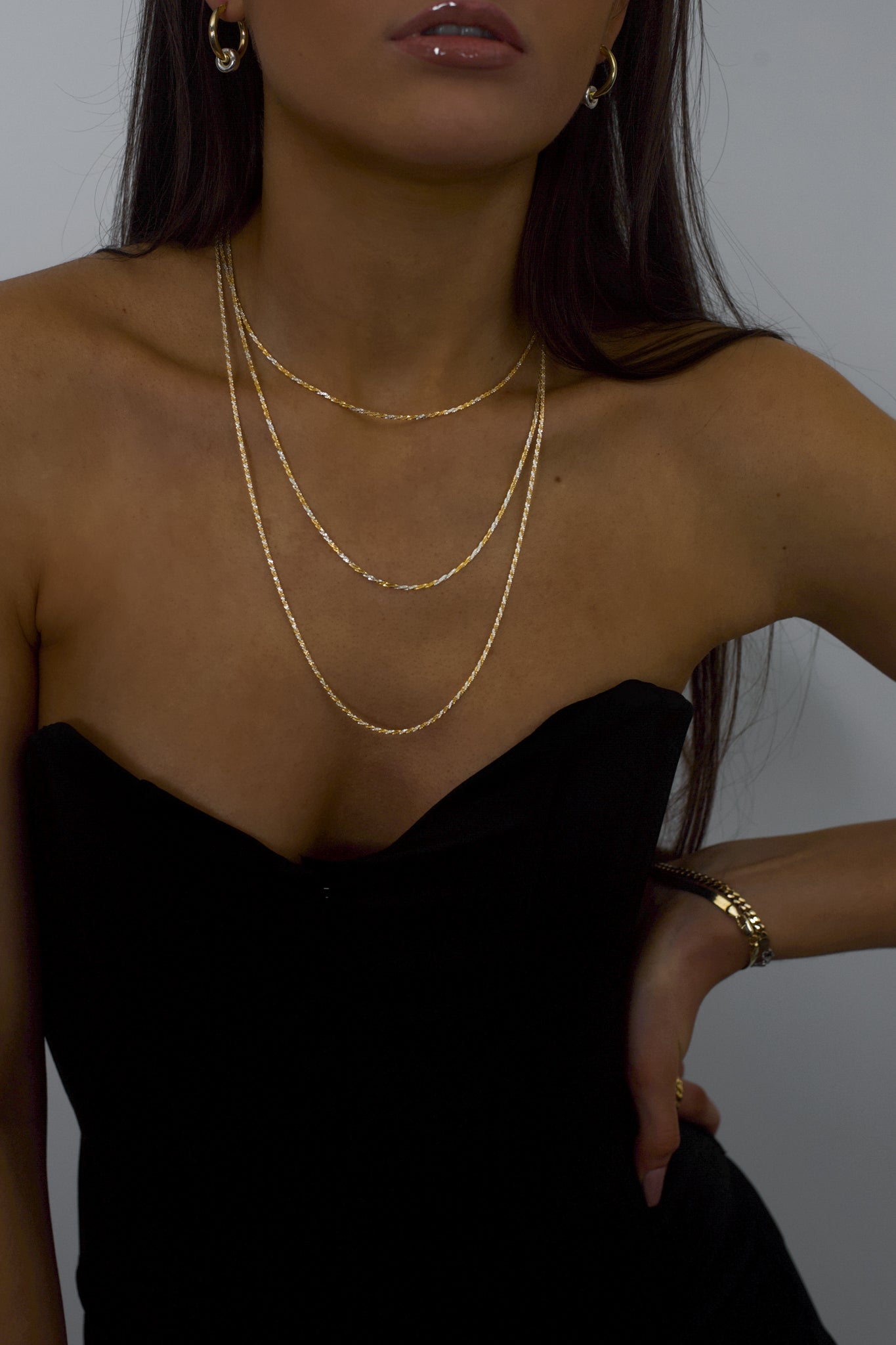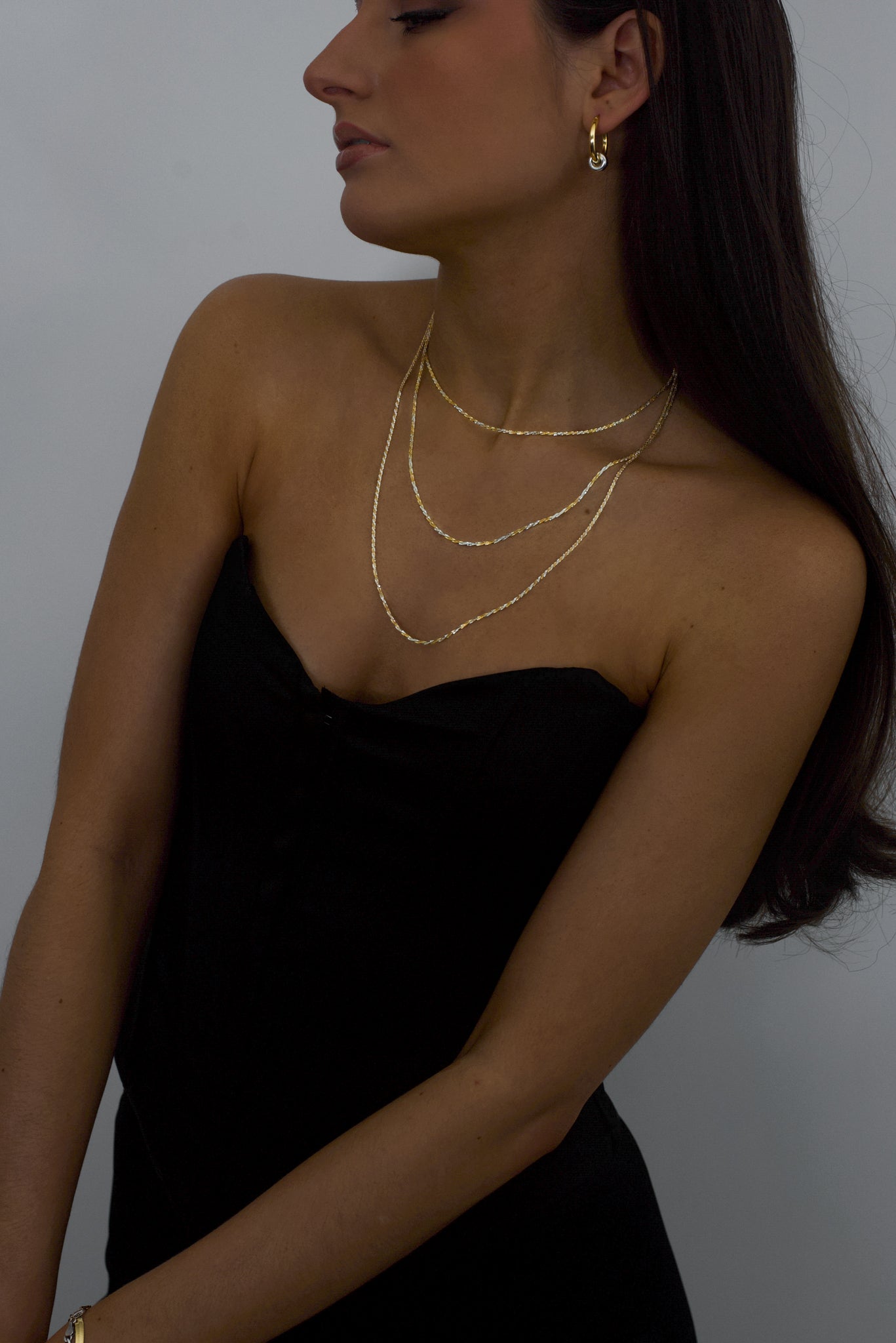 Diamond cut and twisted for the ultimate 360° sparkle, the Bardot necklace is no ordinary chain, with interweaving of 18K Gold Vermeil and Sterling Silver.
Material: 18K Gold Vermeil and Sterling Silver
Width: 2 mm
Length: Available in 16", 20", and 24"
What is 18K Gold Vermeil?: 3 microns of 18K Gold over Sterling Silver. Vermeil is far more durable to wear than traditional gold-plating due to standards required by the U.S. Code of Federal Regulations.  With care, 18K Gold Vermeil can last many years without showing signs of wear.
What is Sterling Silver?: Silver with a fineness of 92.5% pure silver and 7.5% copper. Sterling silver is known for its durability, hardness and high shine.