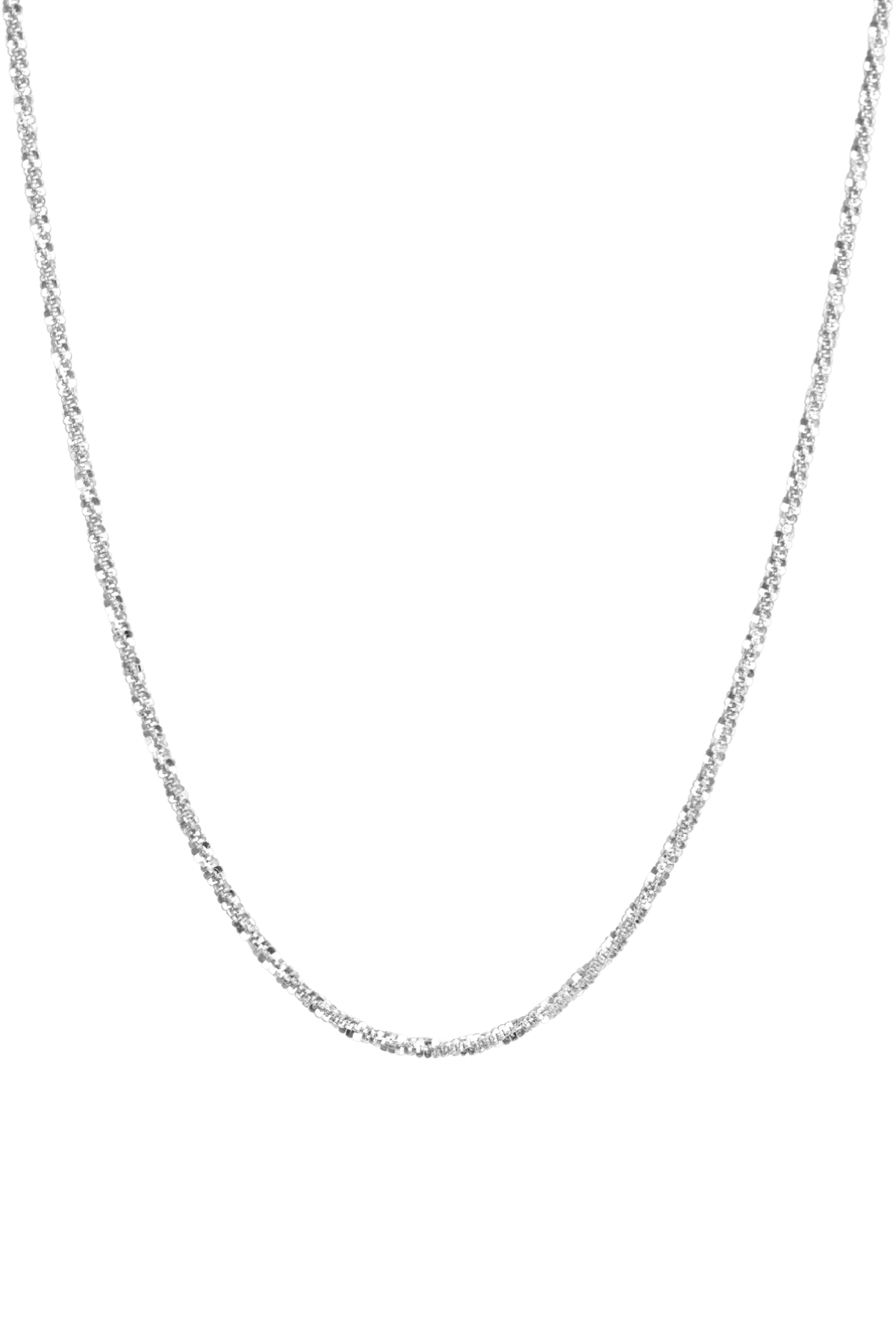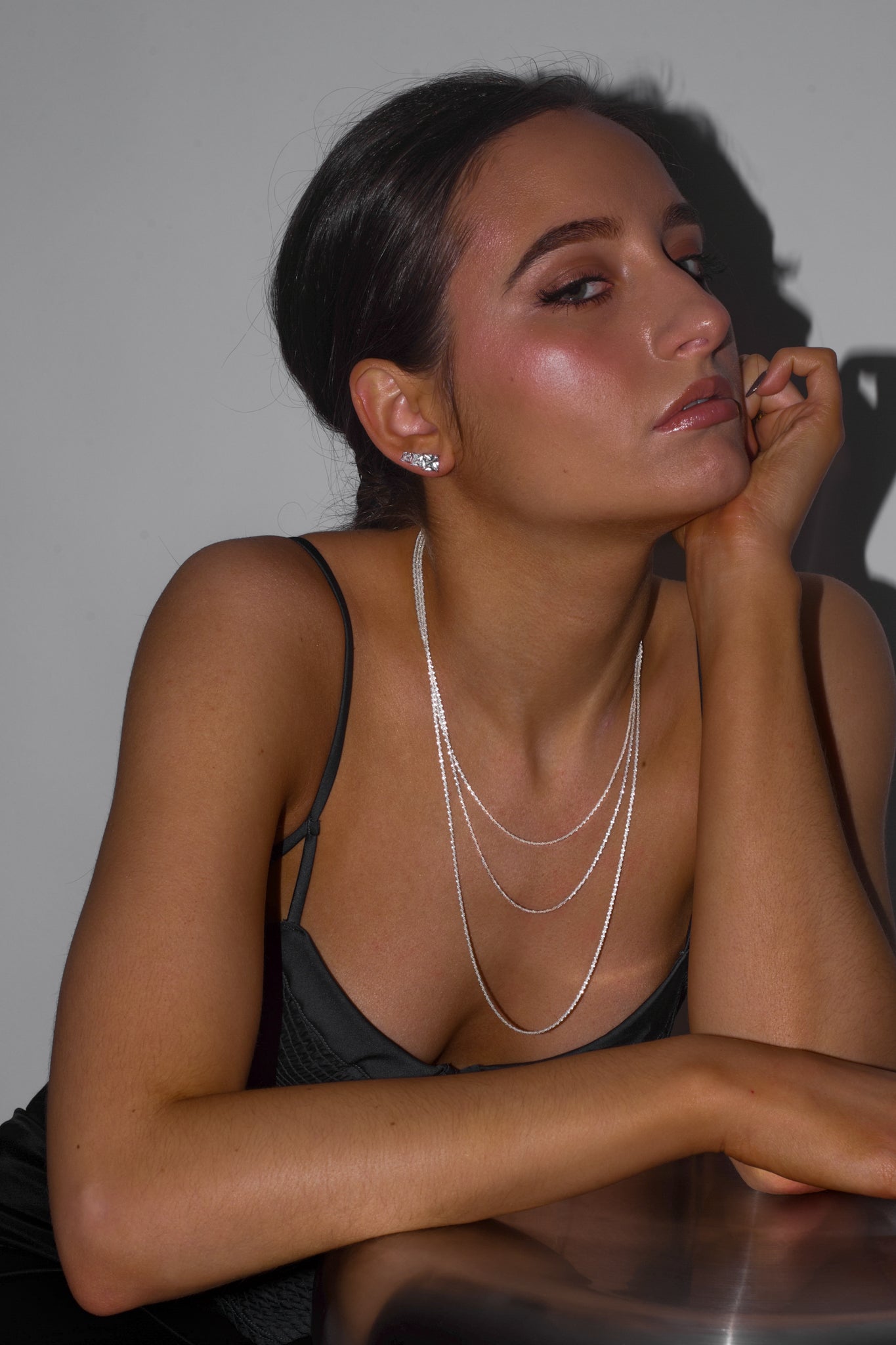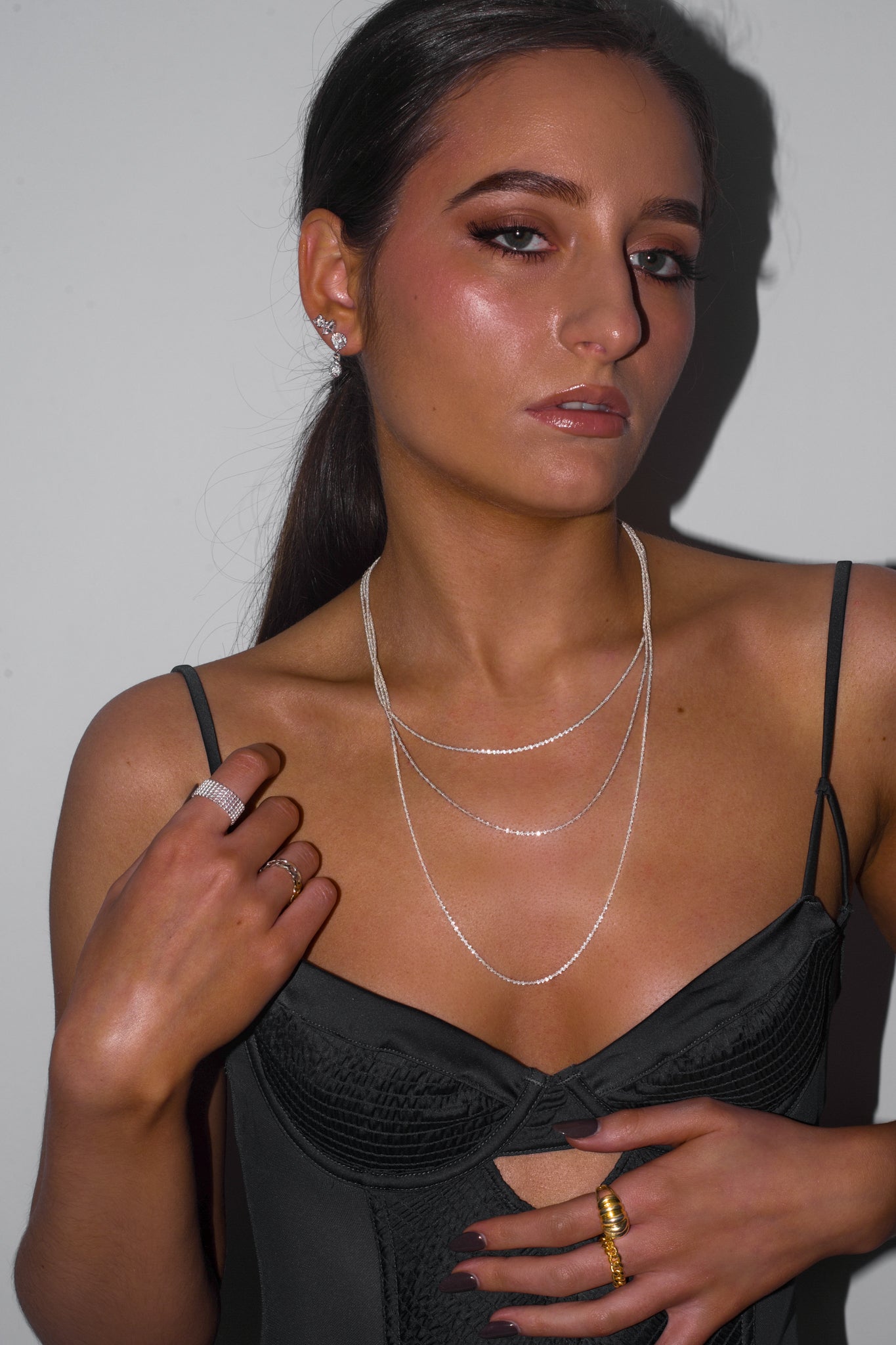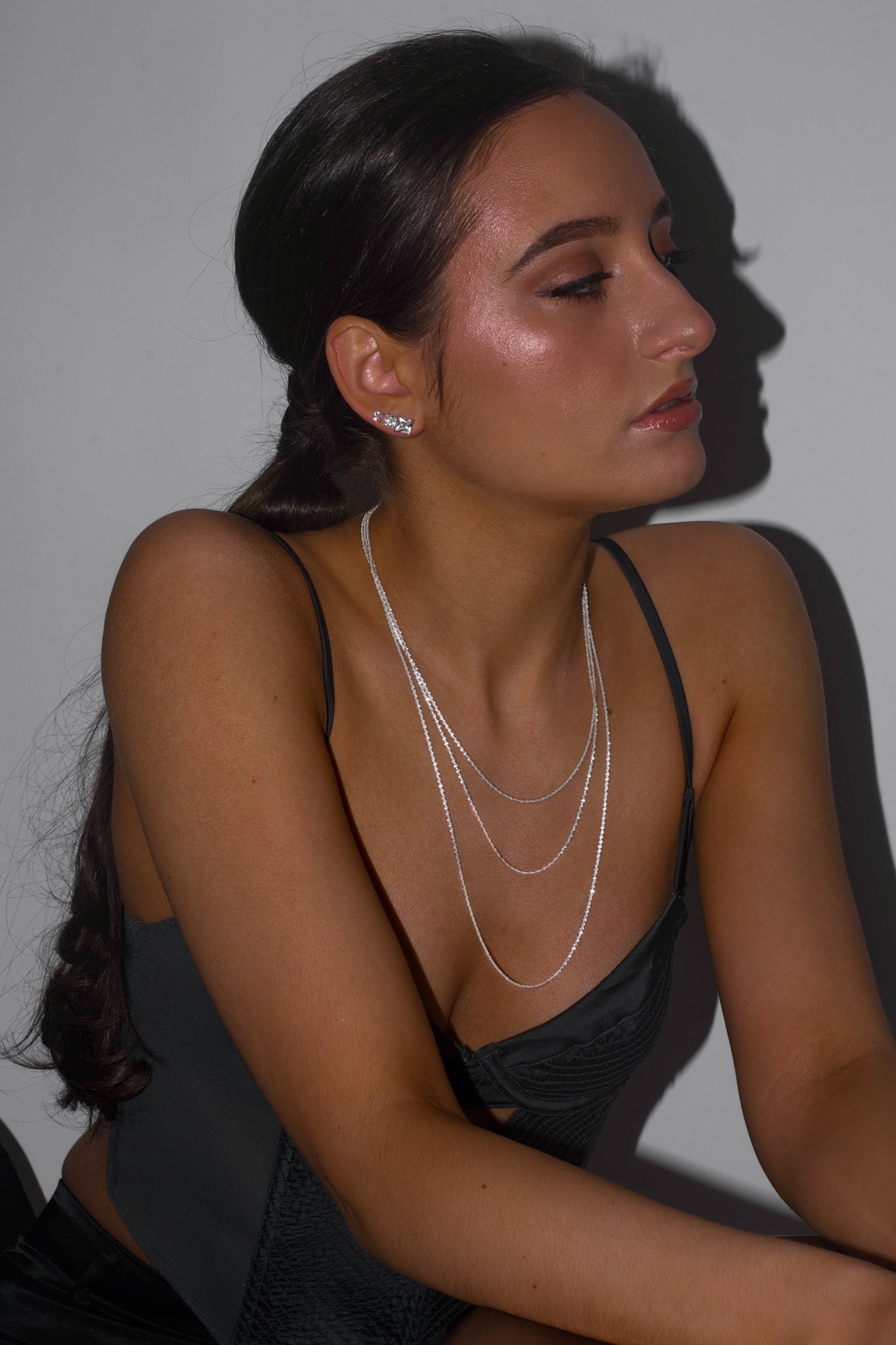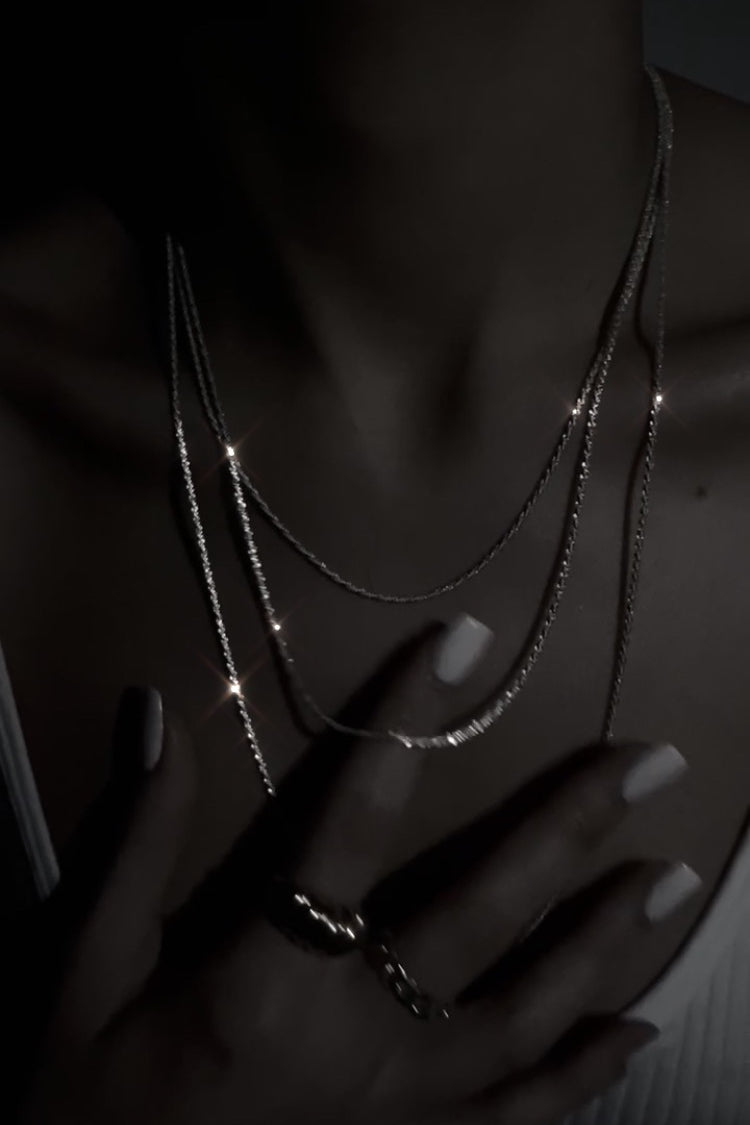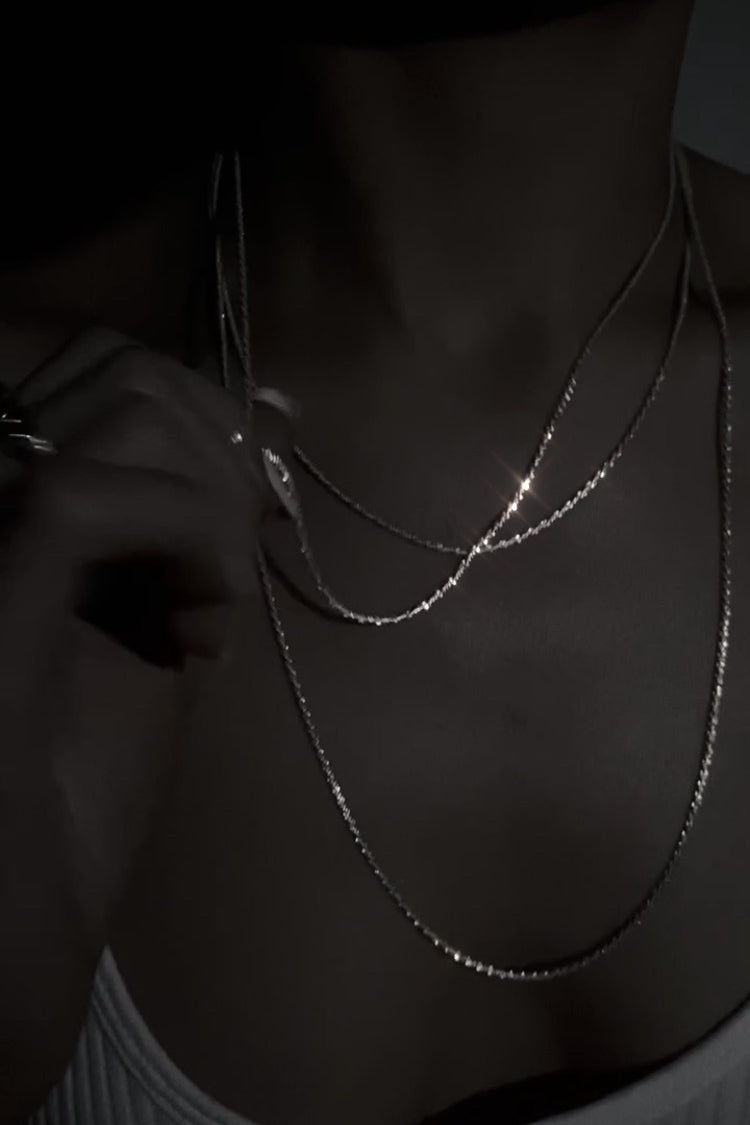 Diamond cut and twisted for the ultimate 360° sparkle, the Monroe necklace is no ordinary chain. The Sterling Silver sequin-like texture will capture the eye from across the room. 
Material: Sterling Silver
Width: 2 mm
Length: Available in 18", 20", and 24"
What is Sterling Silver?: Silver with a fineness of 92.5% pure silver and 7.5% copper. Sterling silver is known for its durability, hardness and high shine.