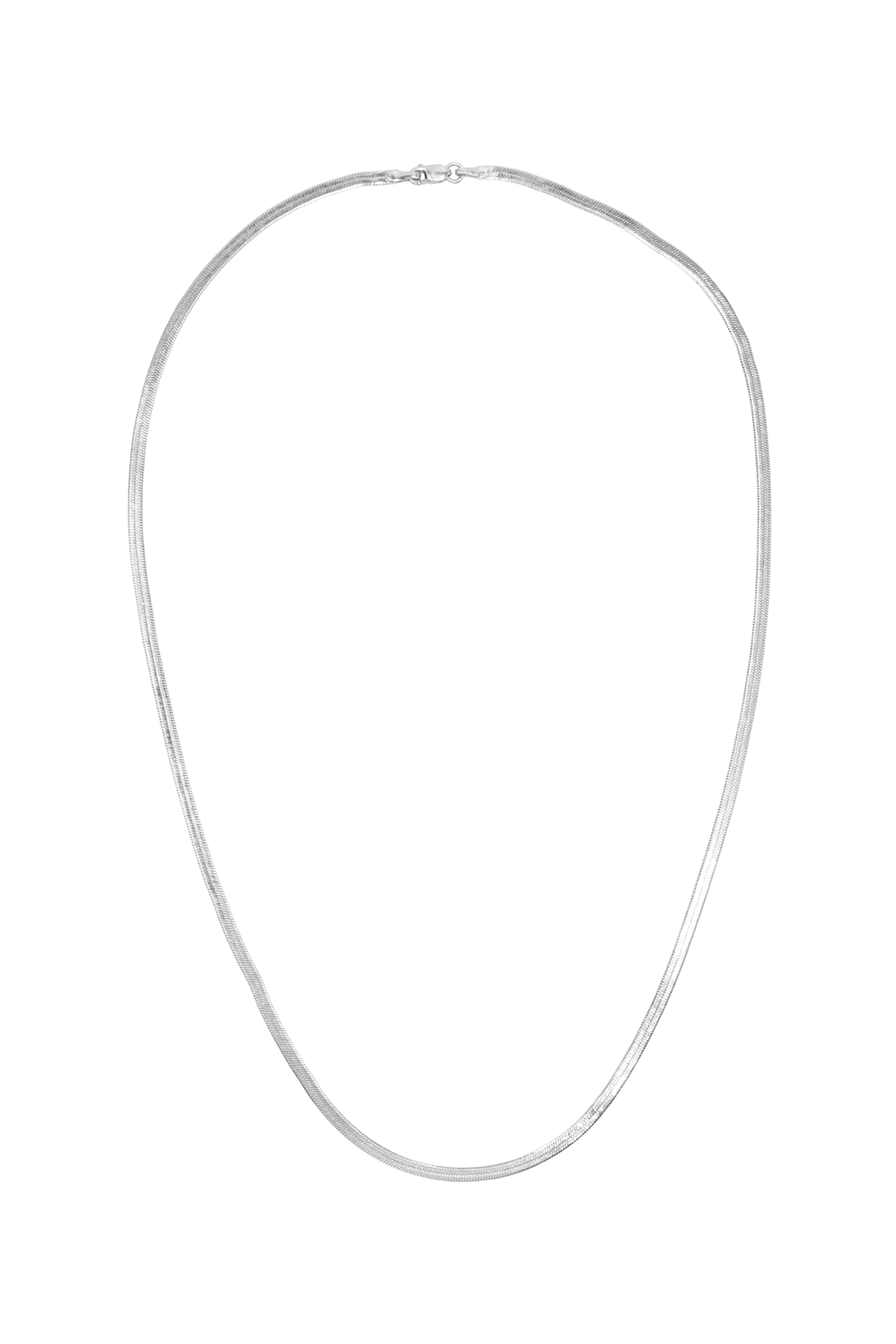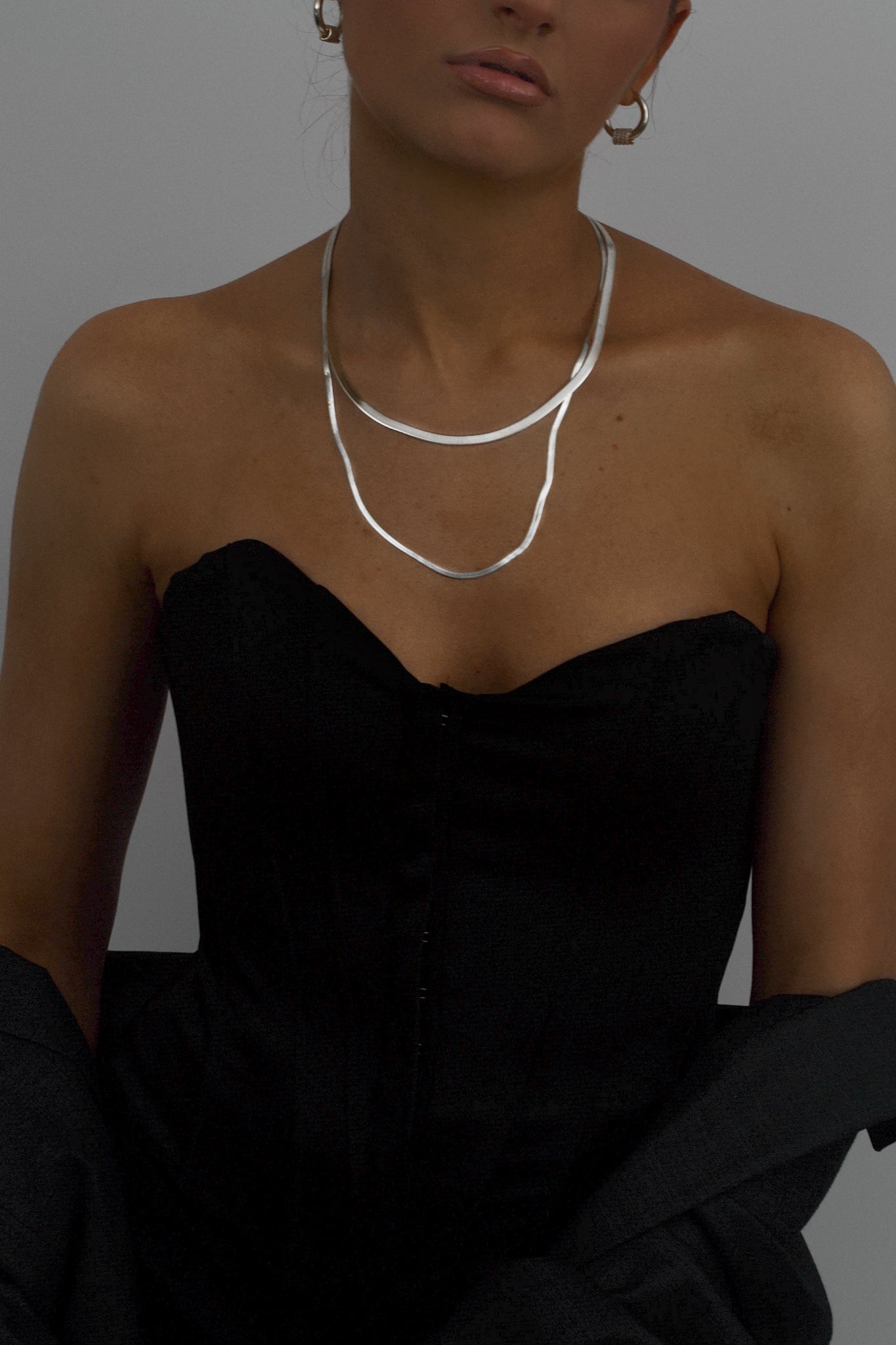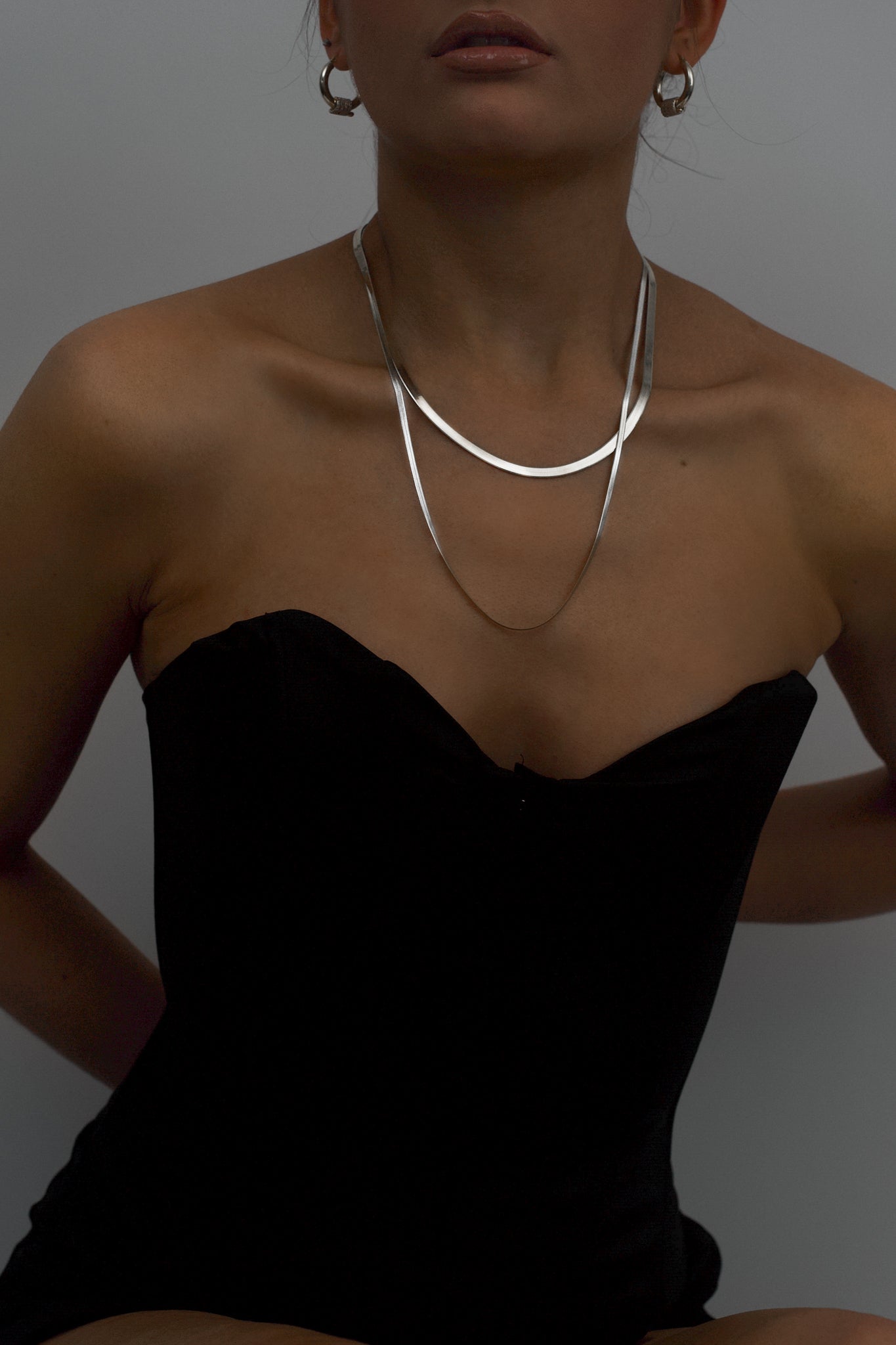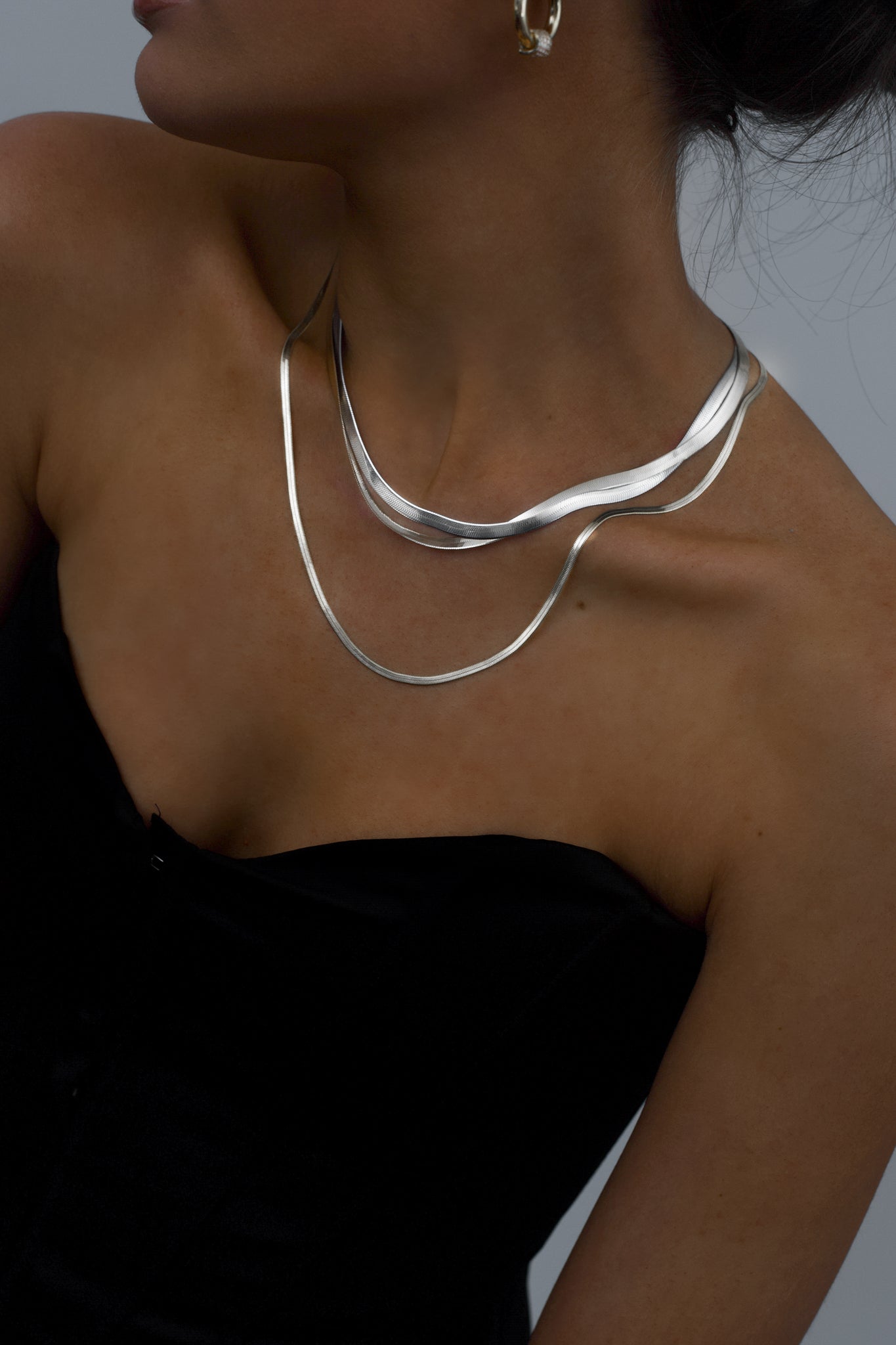 A sleek and versatile piece in the Hydez Essential Collection, the Harrison sterling silver herringbone chain necklace smooth and reflective design drapes on your neck like liquid silver. The perfect balance of elegance and simplicity, the Harrison necklace effortlessly transitions from day to night.

Material: Sterling Silver
Dimensions: 20 inch length, 3mm width
What is Sterling Silver?: Silver with a fineness of 92.5% pure silver and 7.5% copper. Sterling silver is known for its durability, hardness and high shine.
Sourced from the Diamond District of NYC.