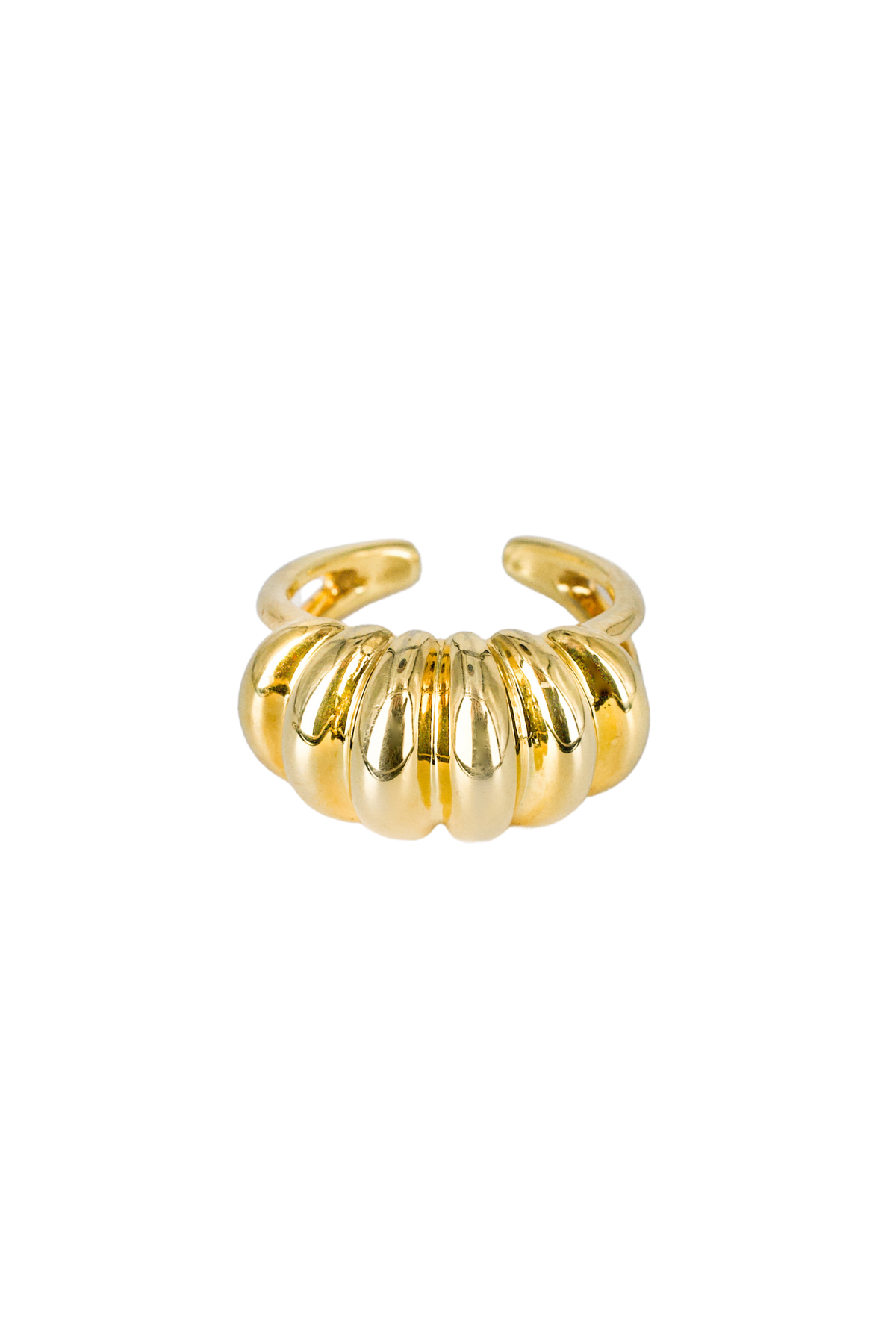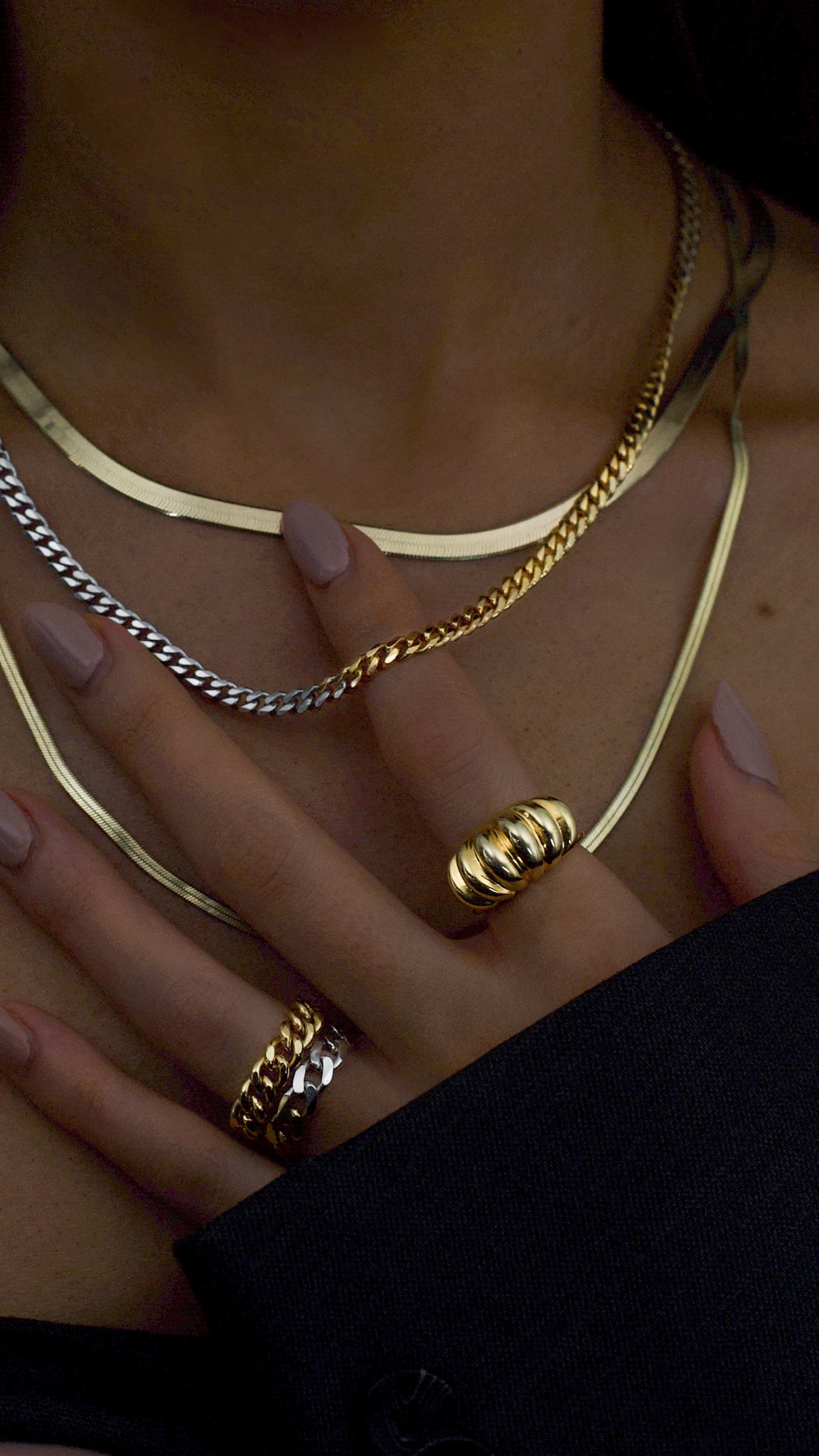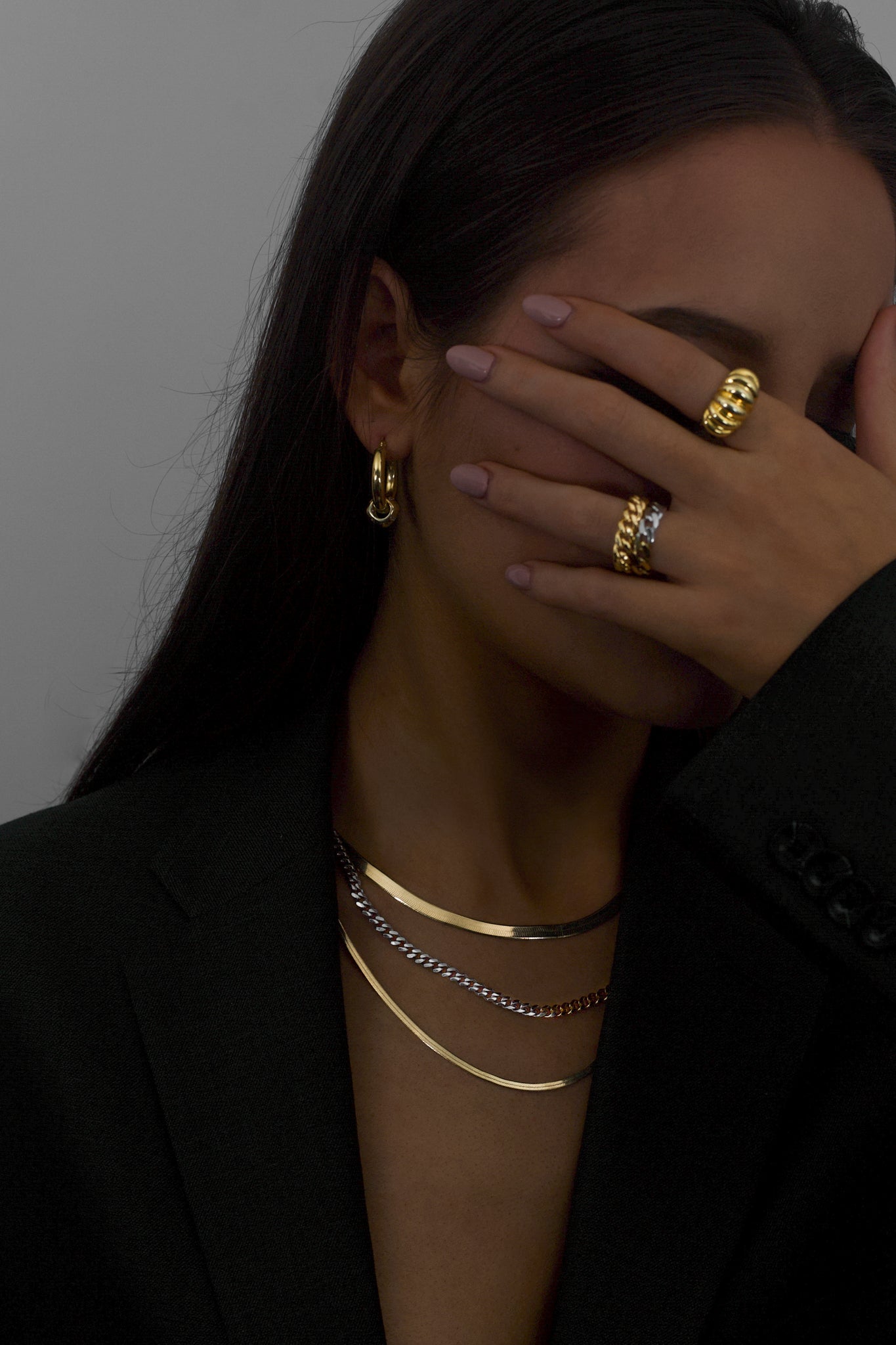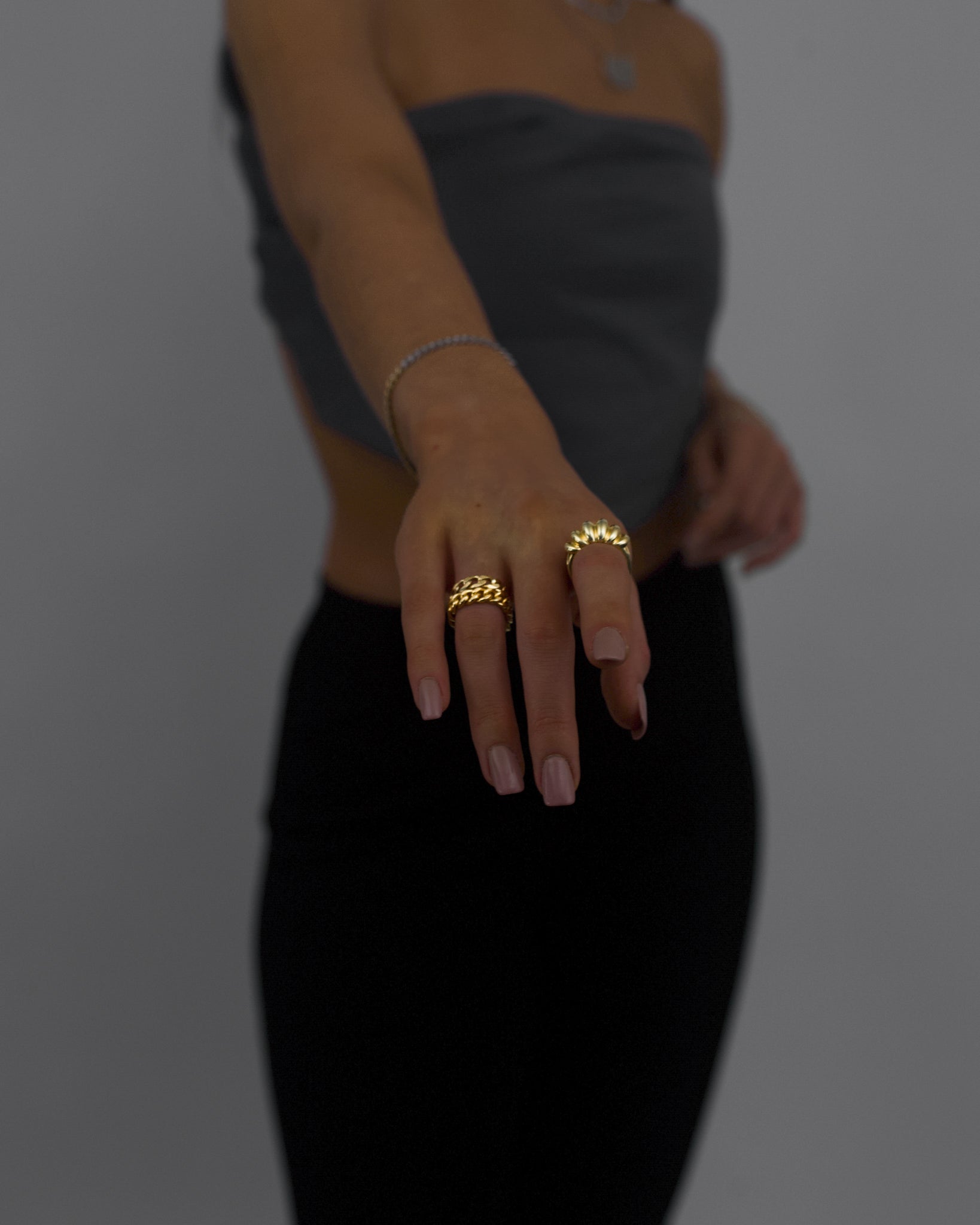 Bold and stunning with classic details, the Valentina ring in 18K Gold Vermeil is a highly dimensional showpiece. The croissant detailing personifies feminine luxury and modern Parisienne style. Created with an adjustable back to offer versatile placement and effortless layering.

Material: 18K Gold Vermeil
Accommodates Ring Sizes 6-8
What is 18K Gold Vermeil?: 3 microns of 18K Gold over Sterling Silver. Vermeil is far more durable to wear than traditional gold-plating due to standards required by the U.S. Code of Federal Regulations.  With care, 18K Gold Vermeil can last many years without showing signs of wear.
Sourced from the Diamond District of NYC.