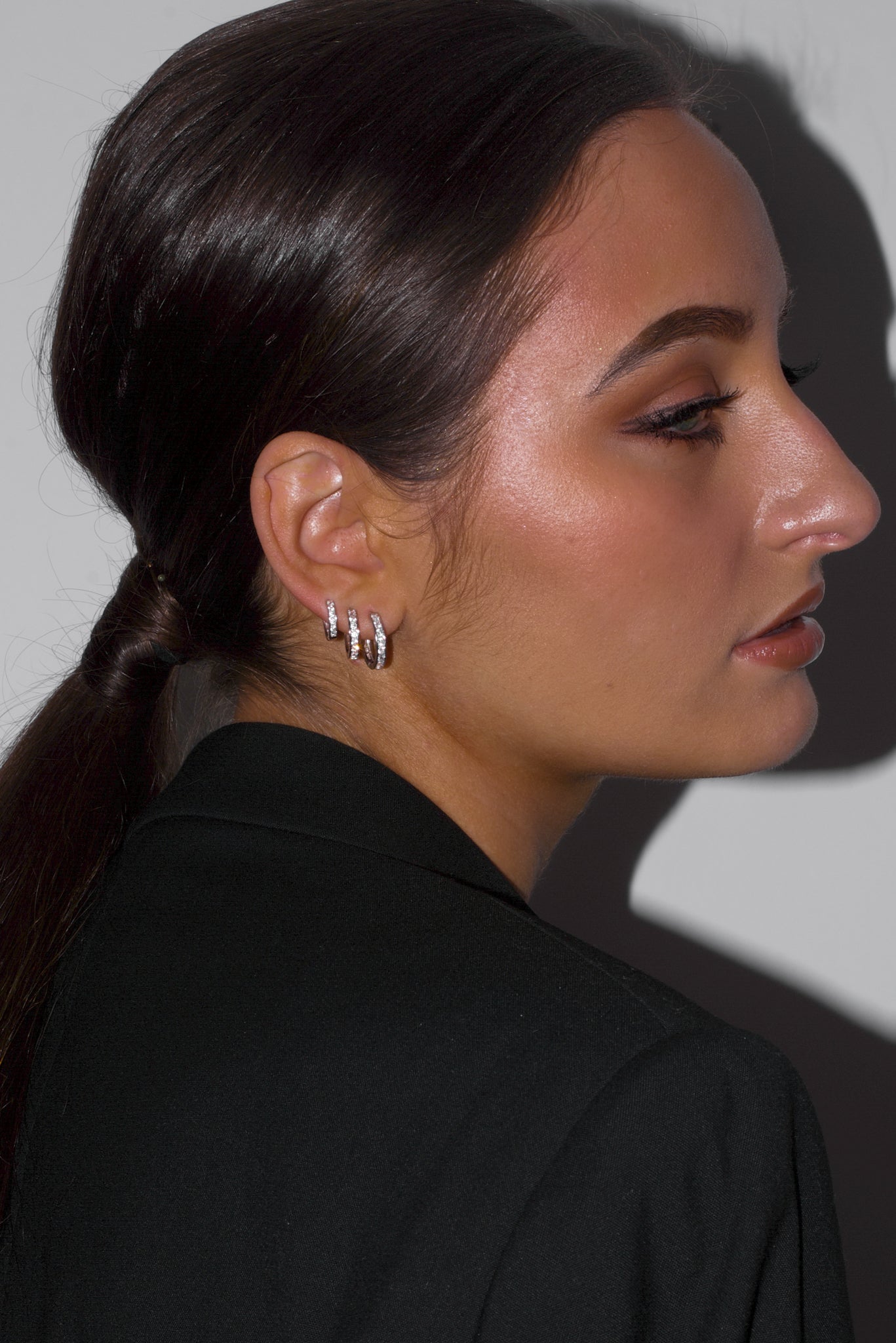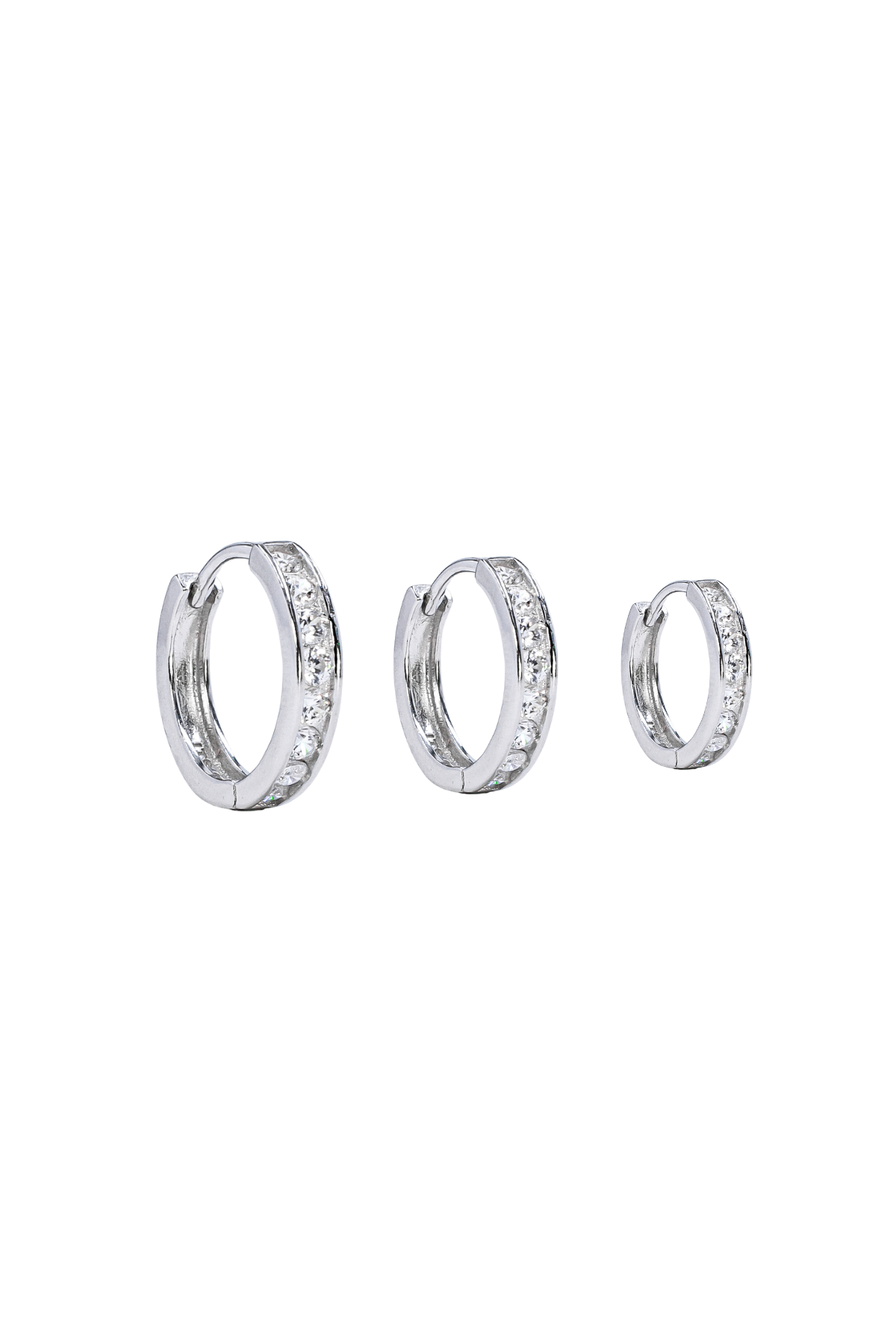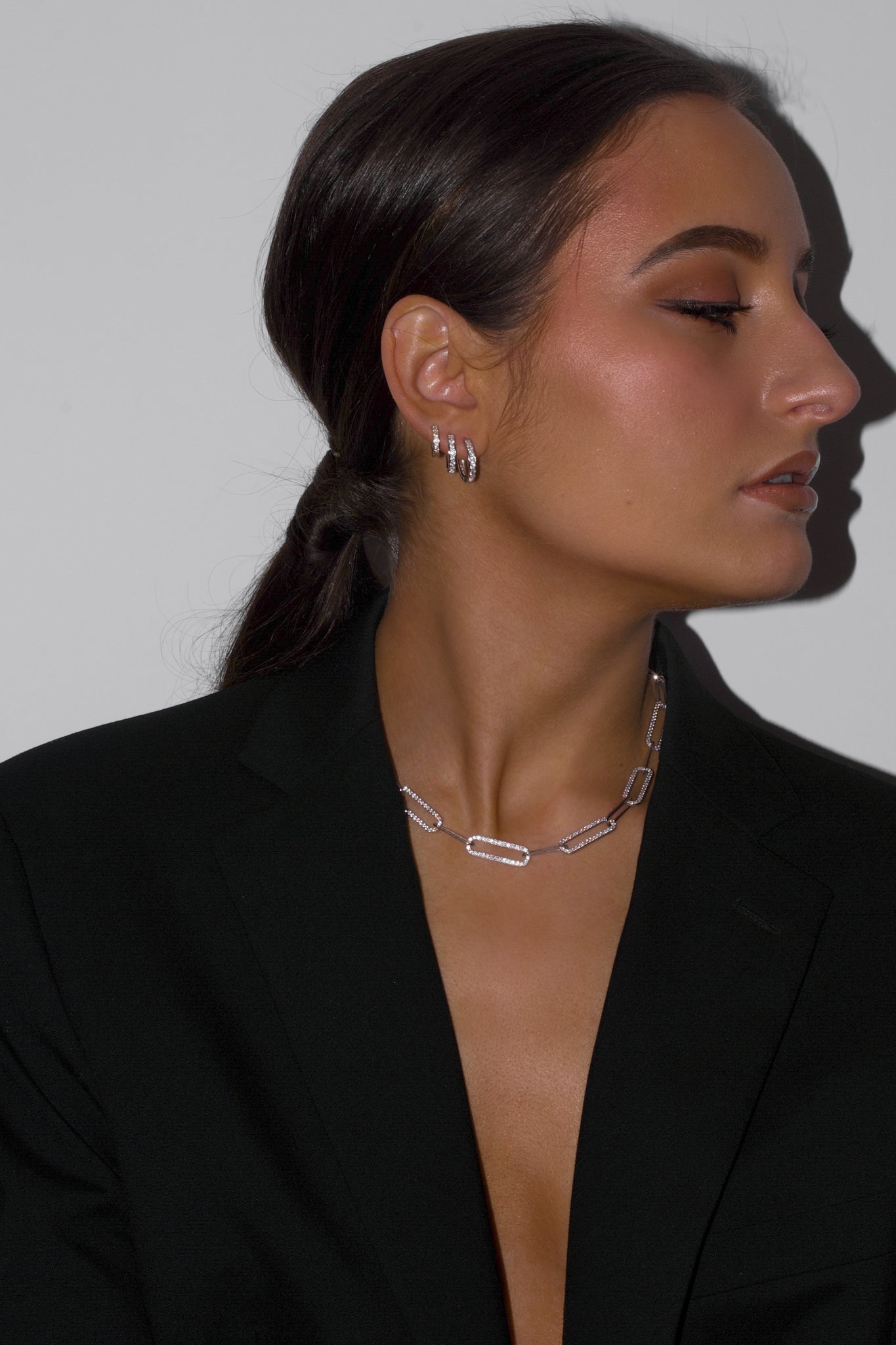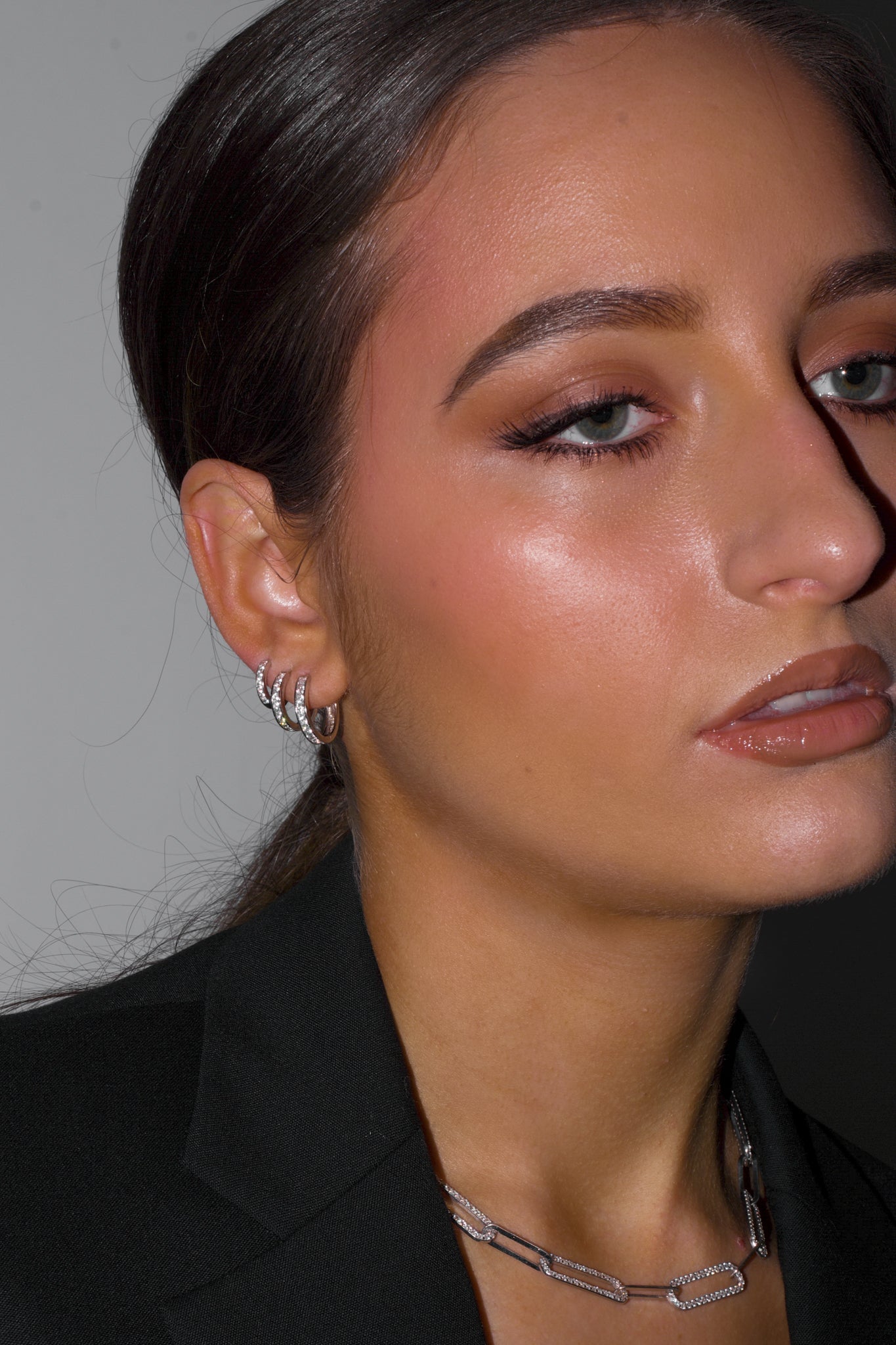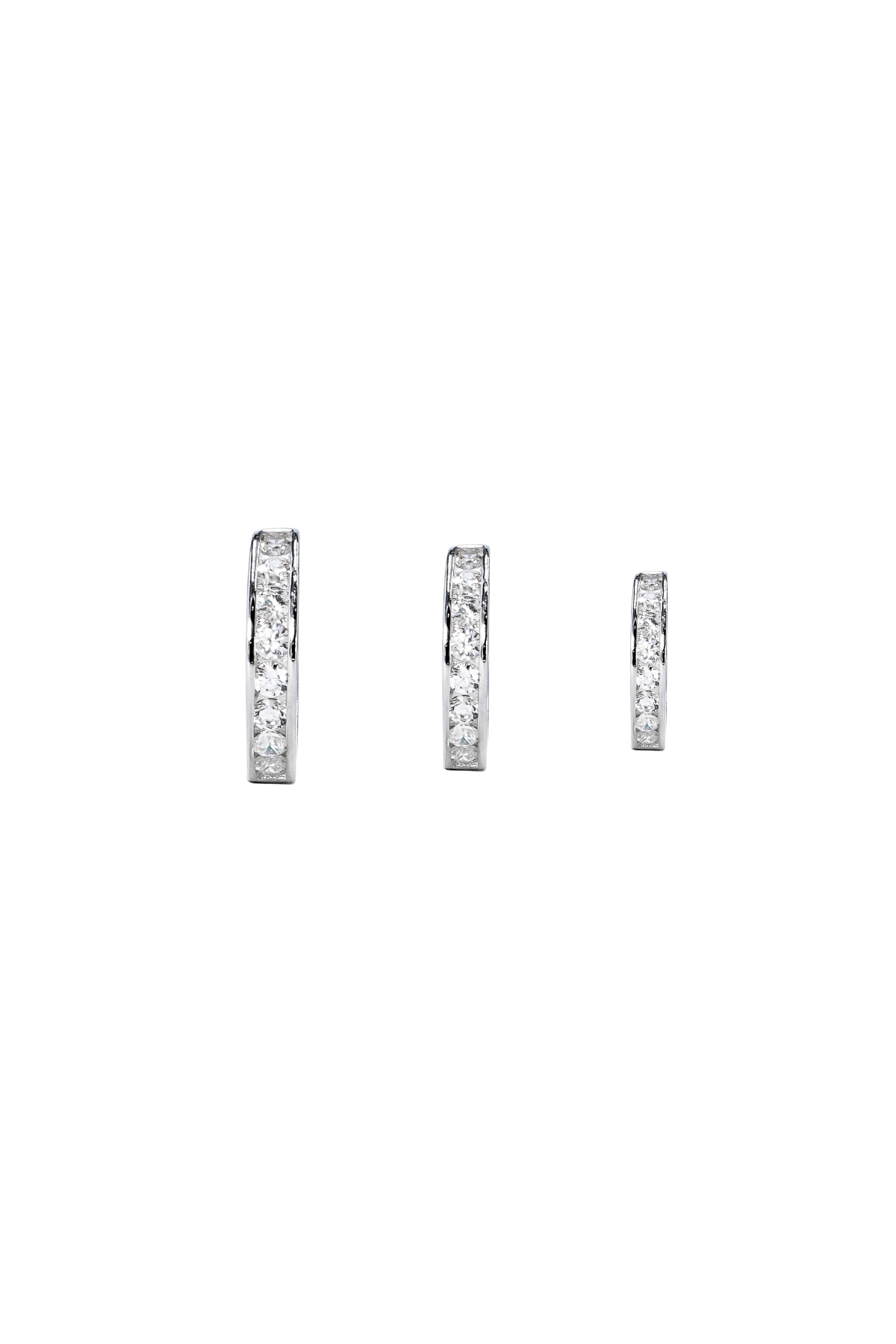 Materials: Sterling Silver
Stone: Round Cut White Zirconia
Dimensions: 
17mm, 3mm wide

15mm, 2.5mm wide

12mm, 2 mm wide
What is Sterling Silver?: Silver with a fineness of 92.5% pure silver and 7.5% copper. Sterling silver is known for its durability, hardness and high shine. 
Sourced from the Diamond District of NYC.