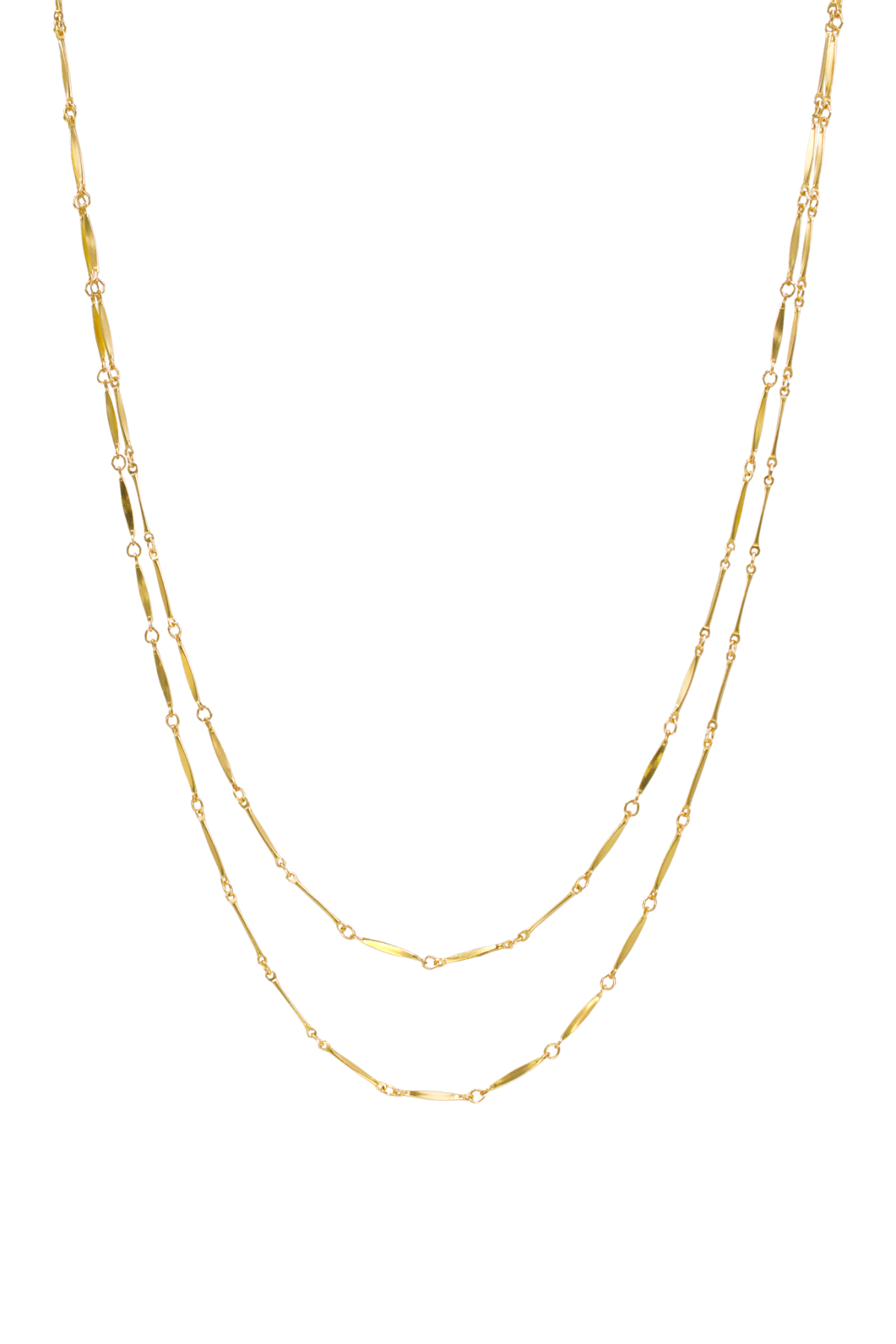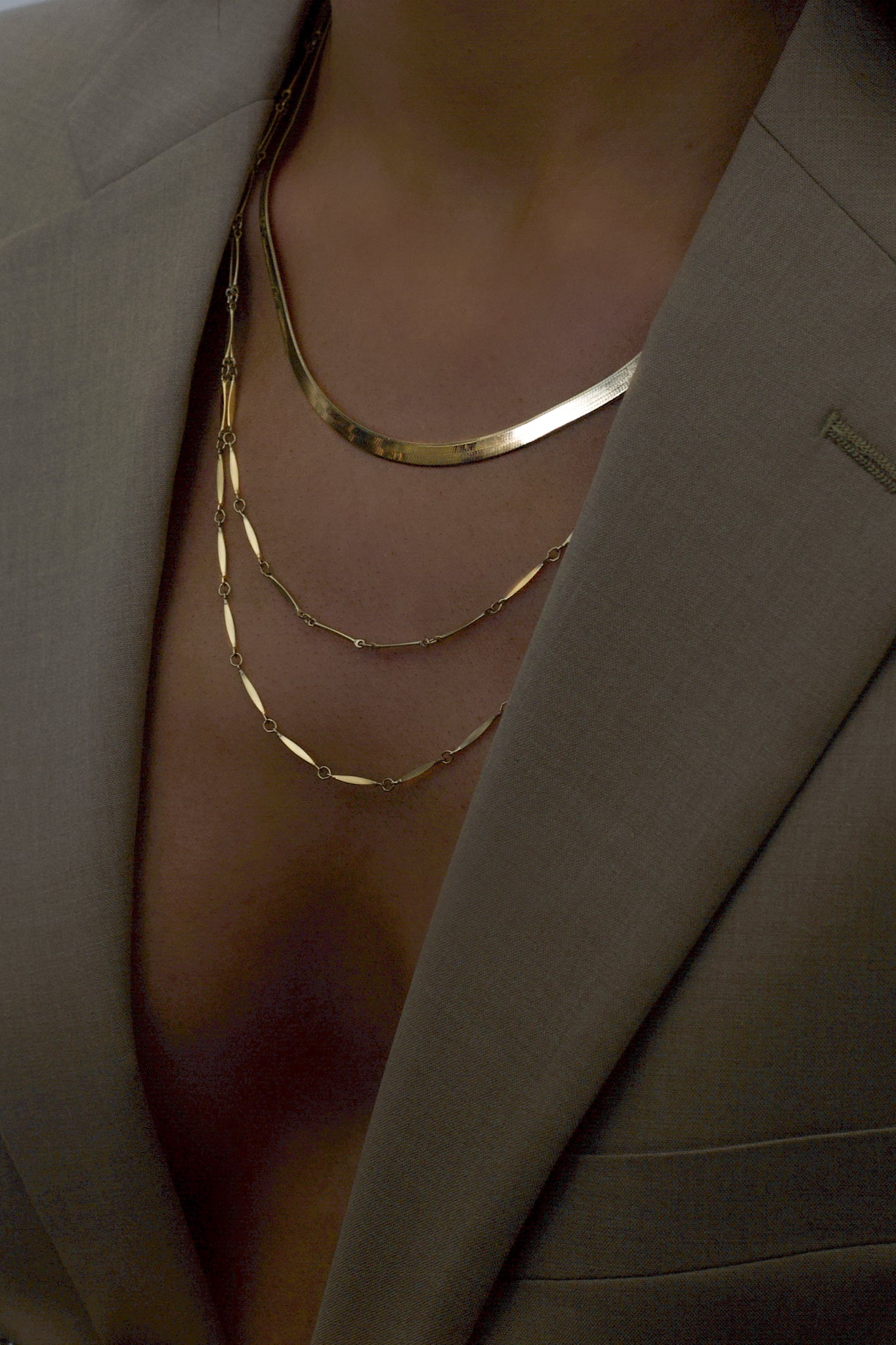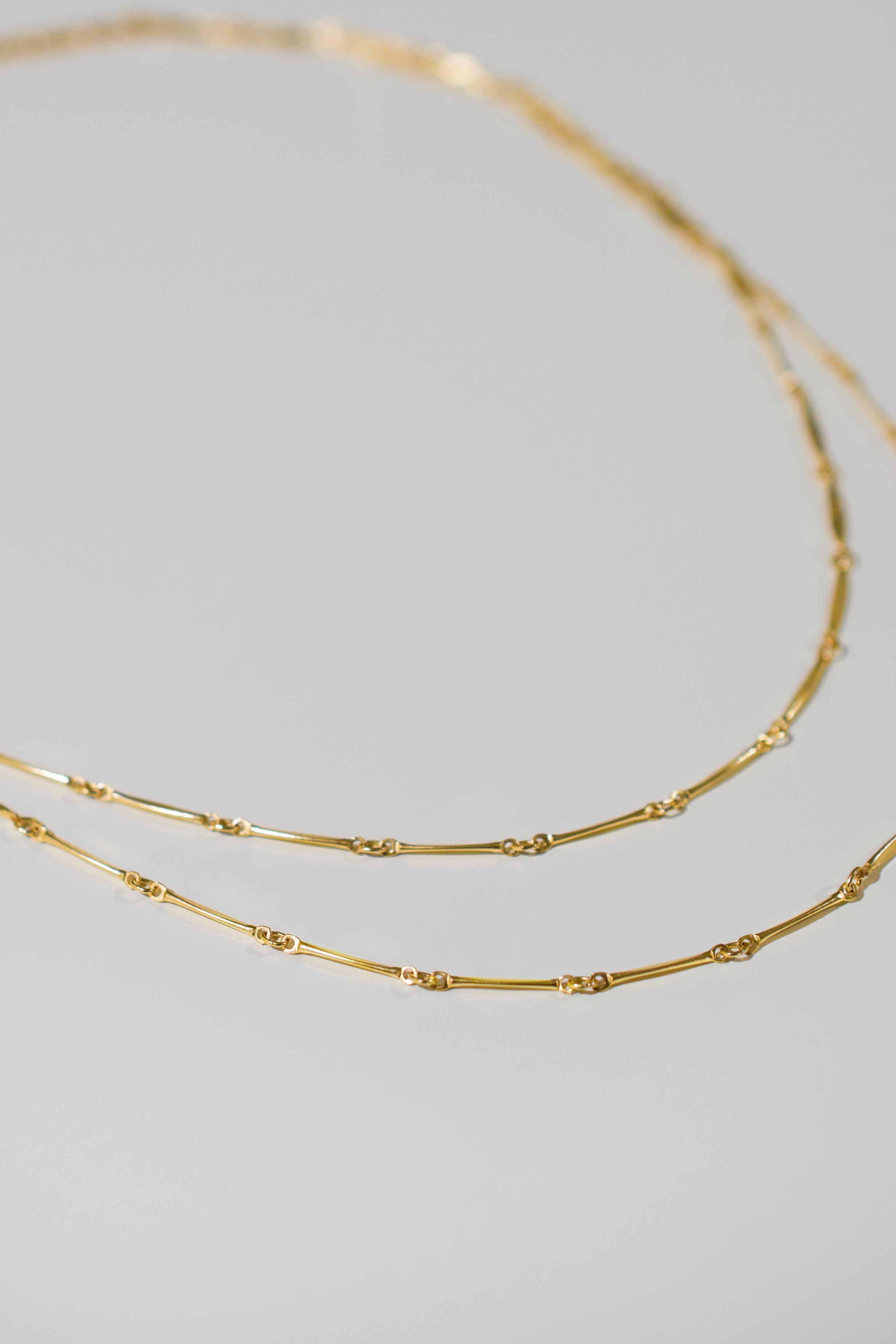 The Lex necklace, crafted with double draped 14K Gold-filled bar chain, is recognized for its brilliant layers and single clasp feature. The elongated flat bars reflect on the skin, creating a subtle yet lustrous glow. The luxurious detailing is enough to stand alone, or accompany any pieces from the Hydez Essential Collection.

Material: 14K Gold-filled
Dimensions: 20 to 21 inches adjustable, 2mm chain width
What is 14K Gold-filled? A thick gold layer (100 times more gold than gold plating) is bonded to an inner core of jeweler's brass.  Gold filled with 1/20th 14 karat gold, means the gold content is 5% 14 karat gold by weight.  With care, 14K Gold-filled could last a lifetime without showing signs of wear.