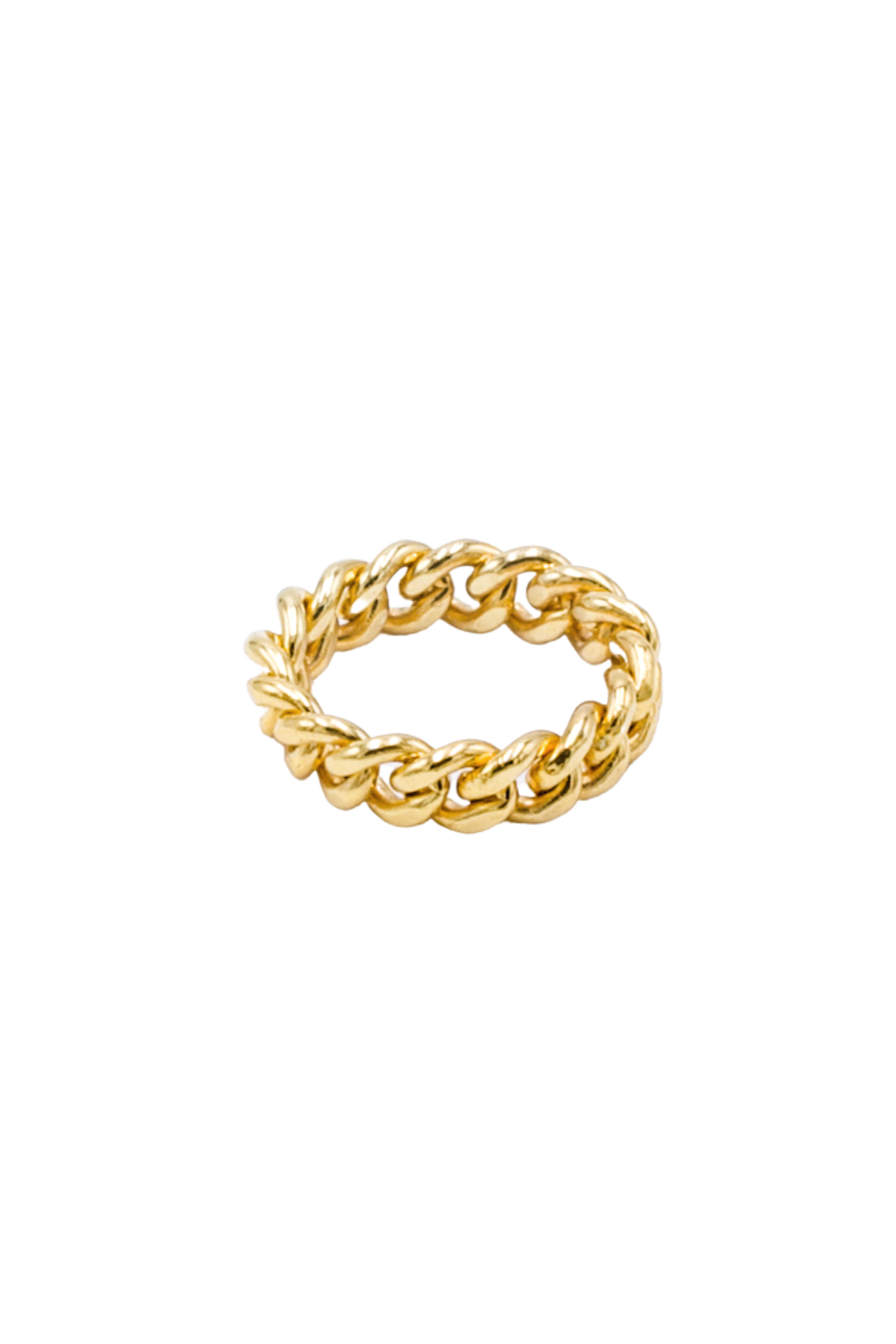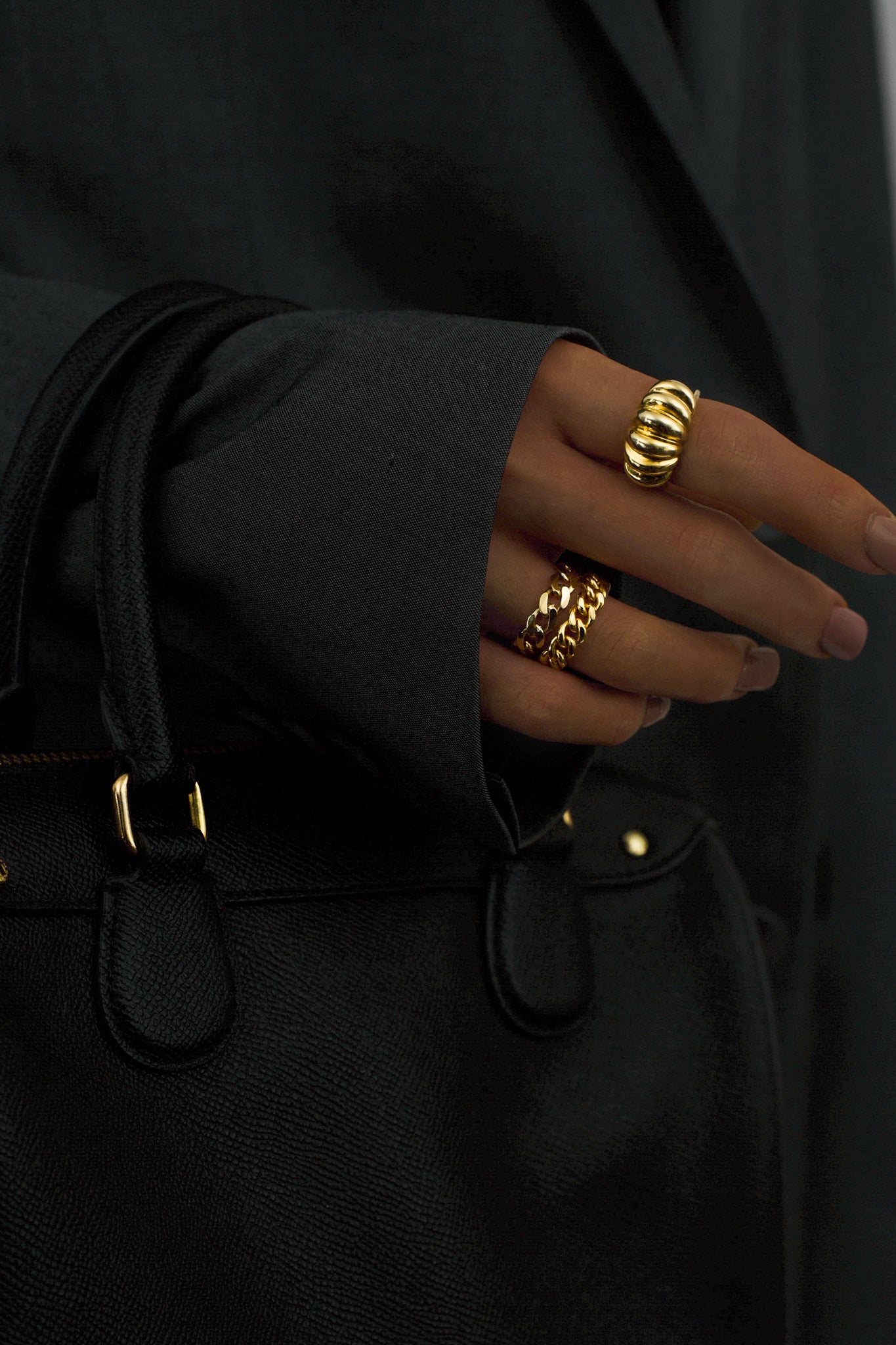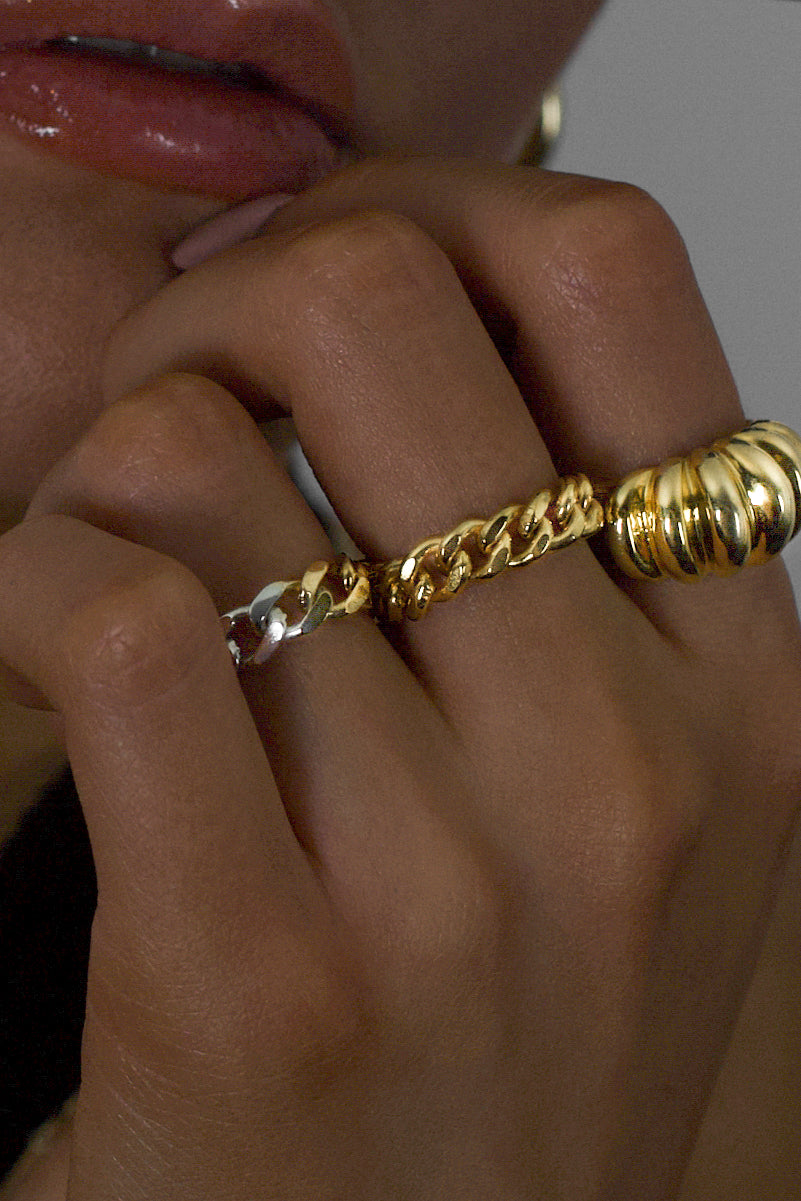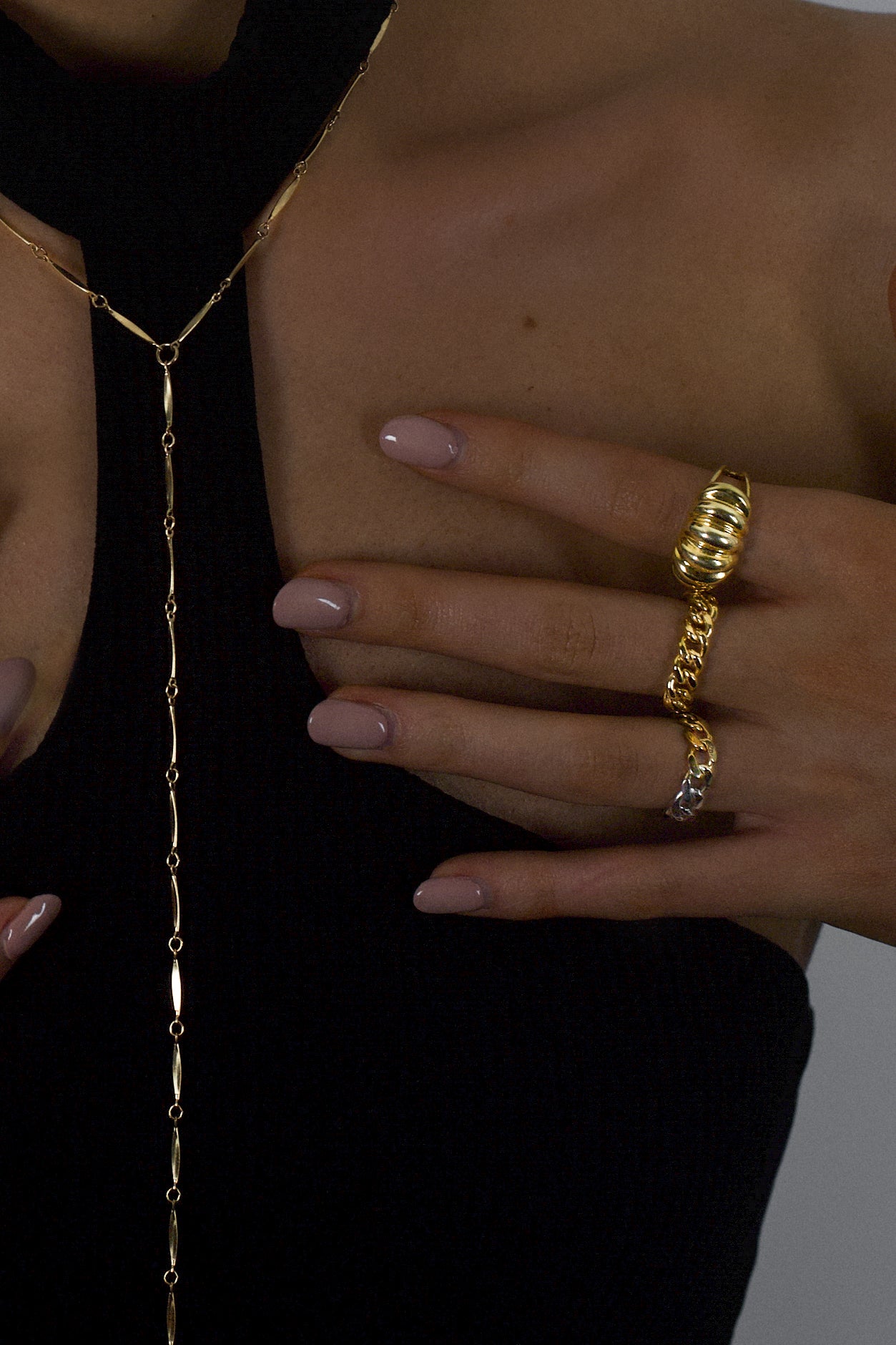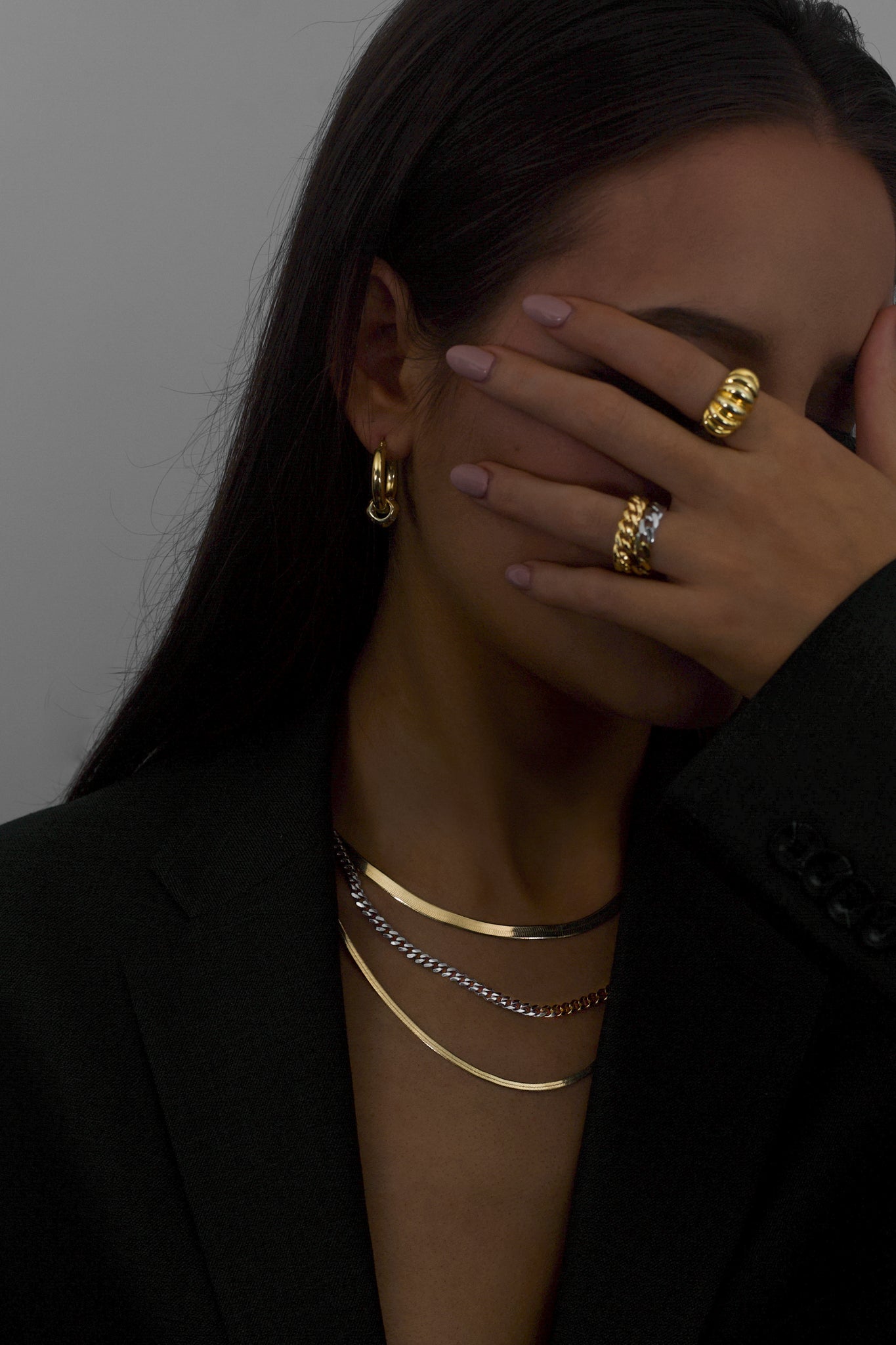 An iconic staple piece in the Hydez Essential Collection, the Lana curb chain ring is everyday luxury. Crafted in high polish 14K Gold-filled flat curb chain, Lana is a foundation piece to your jewelry collection. 

Material: 14K Gold-filled
Dimensions: 5.8mm width,
Sizes Available: 6, 7, and 8

What is 14K Gold-filled? A thick gold layer (100 times more gold than gold plating) is bonded to an inner core of jeweler's brass.  Gold filled with 1/20th 14 karat gold, means the gold content is 5% 14 karat gold by weight.  With care, 14K Gold-filled could last a lifetime without showing signs of wear.  
Sourced from the Diamond District of NYC.