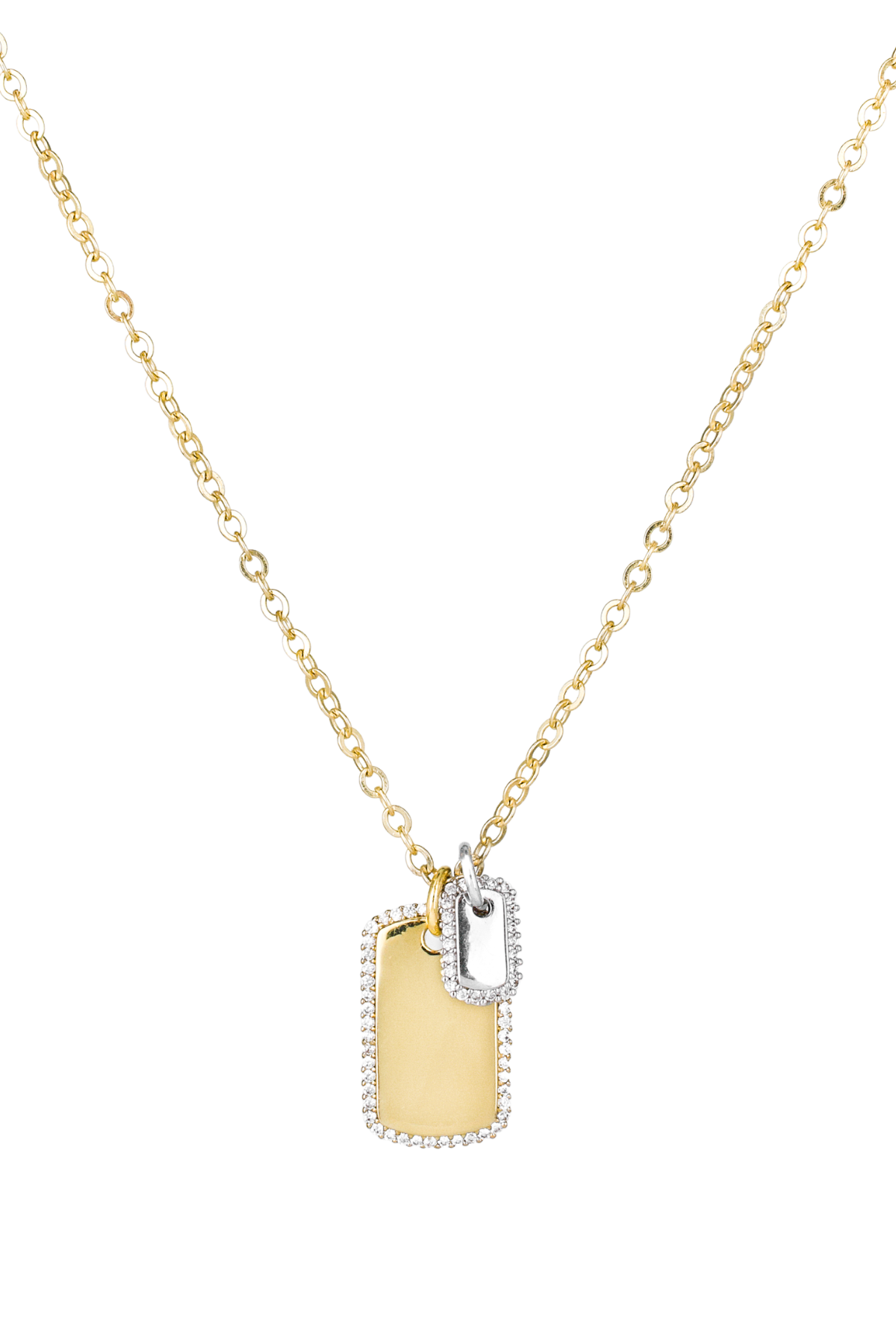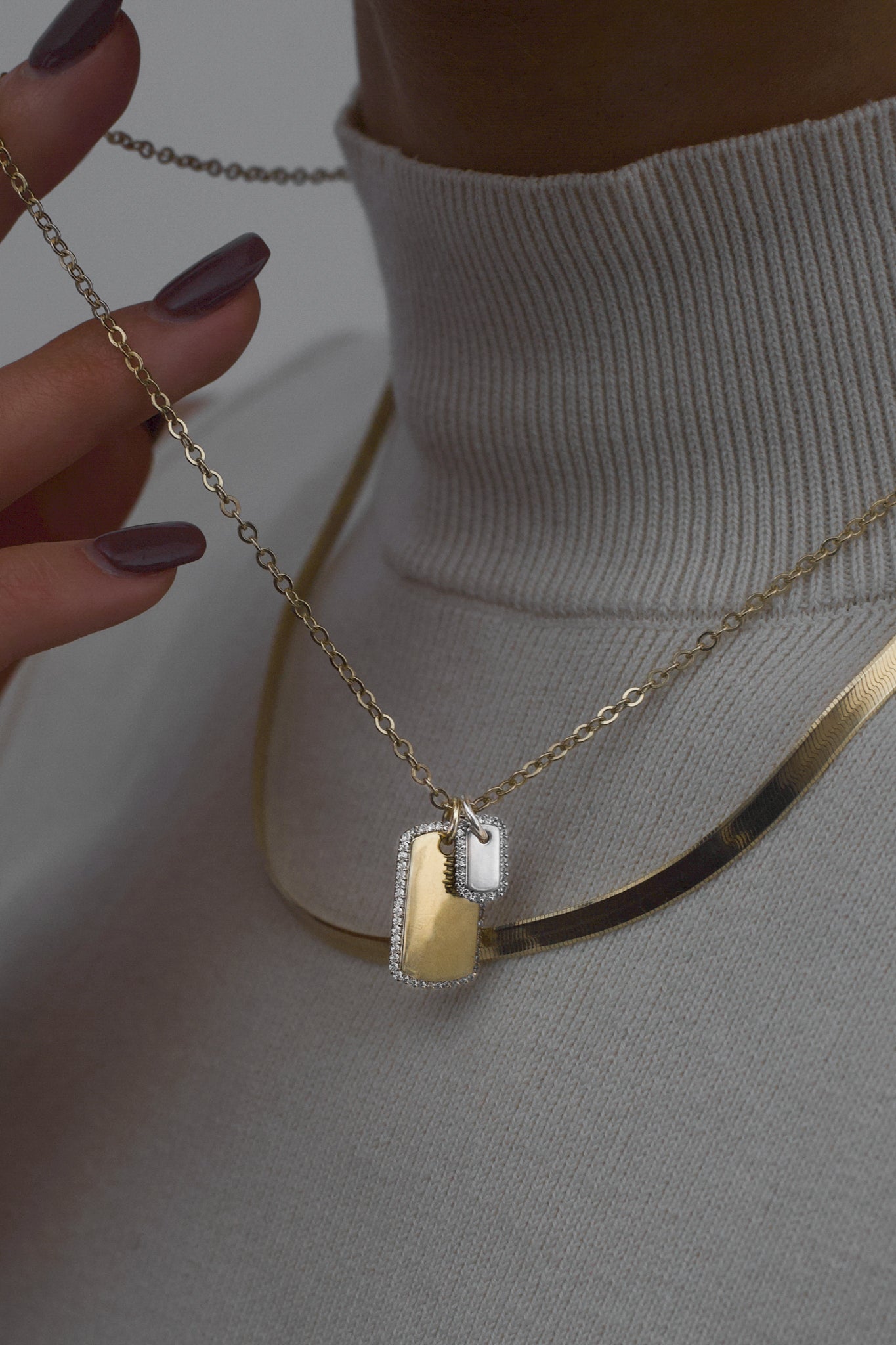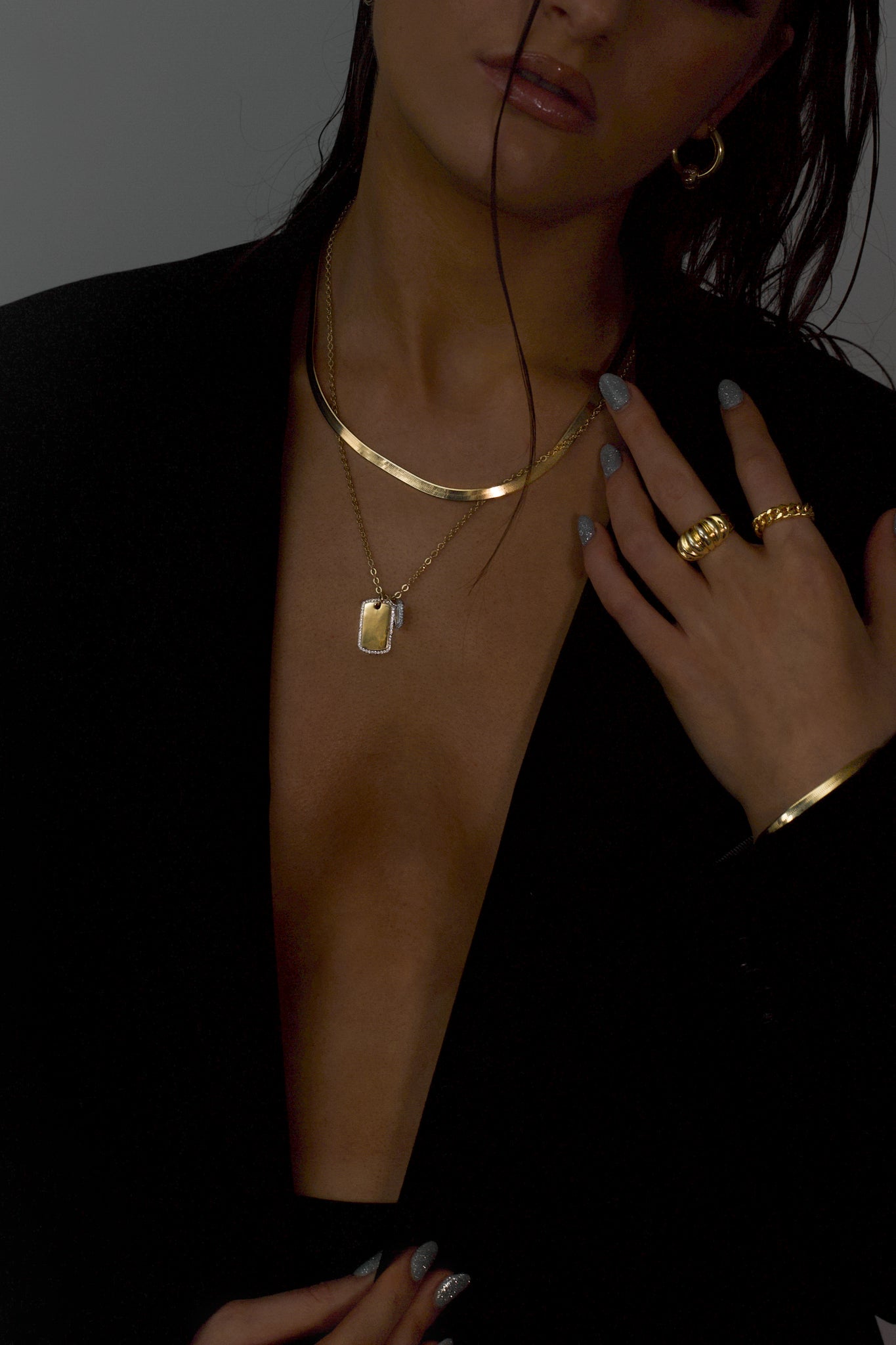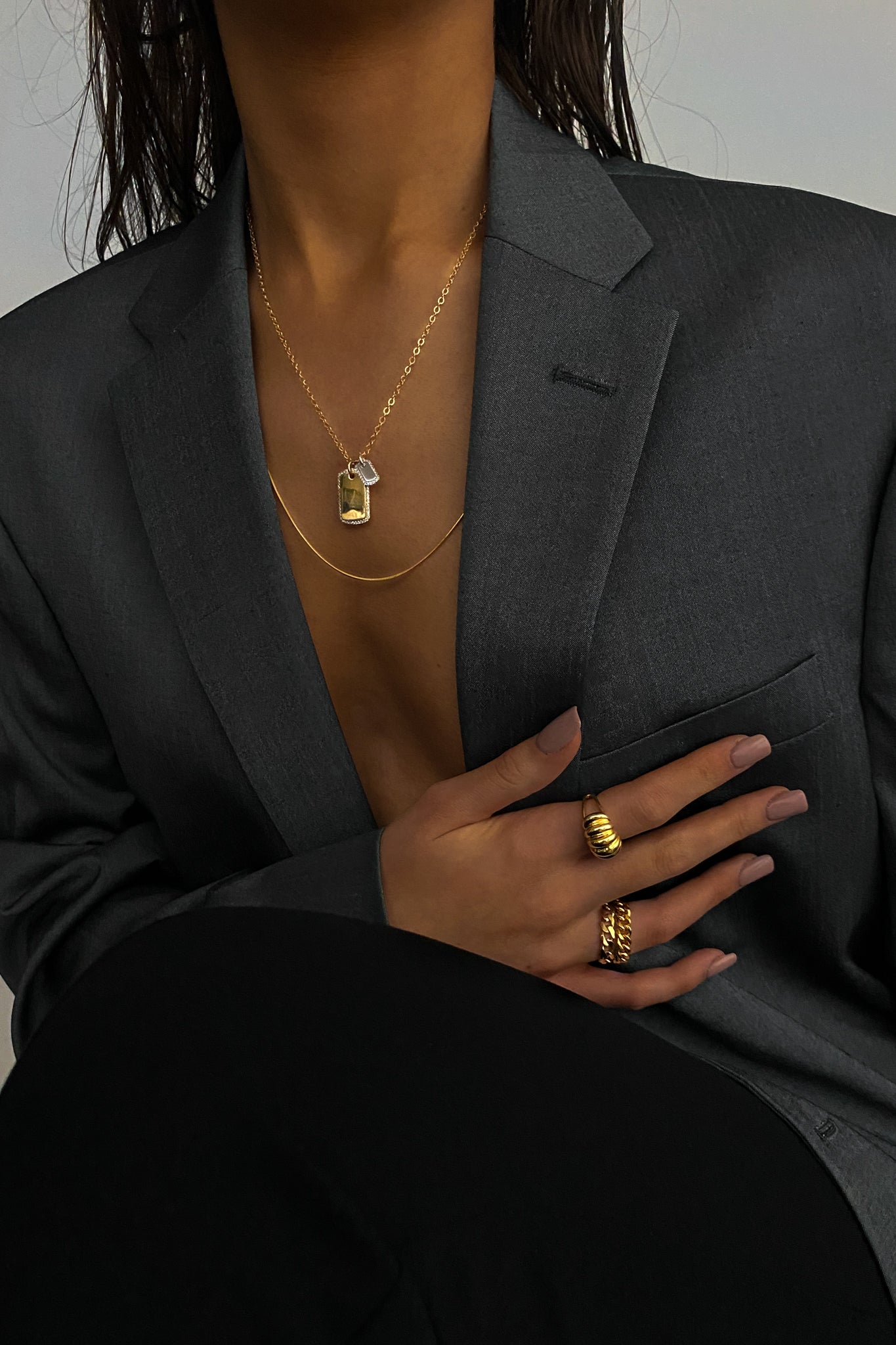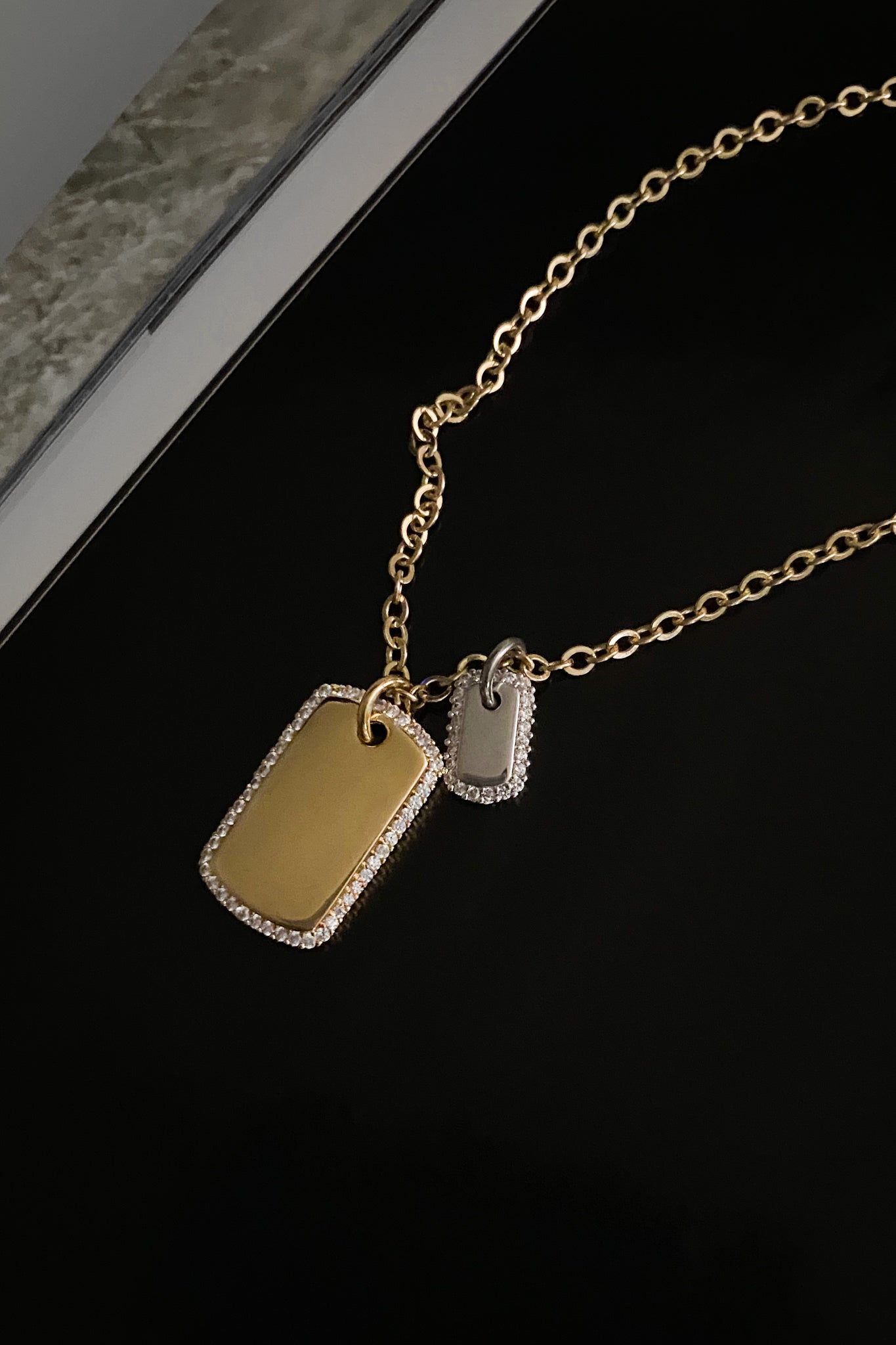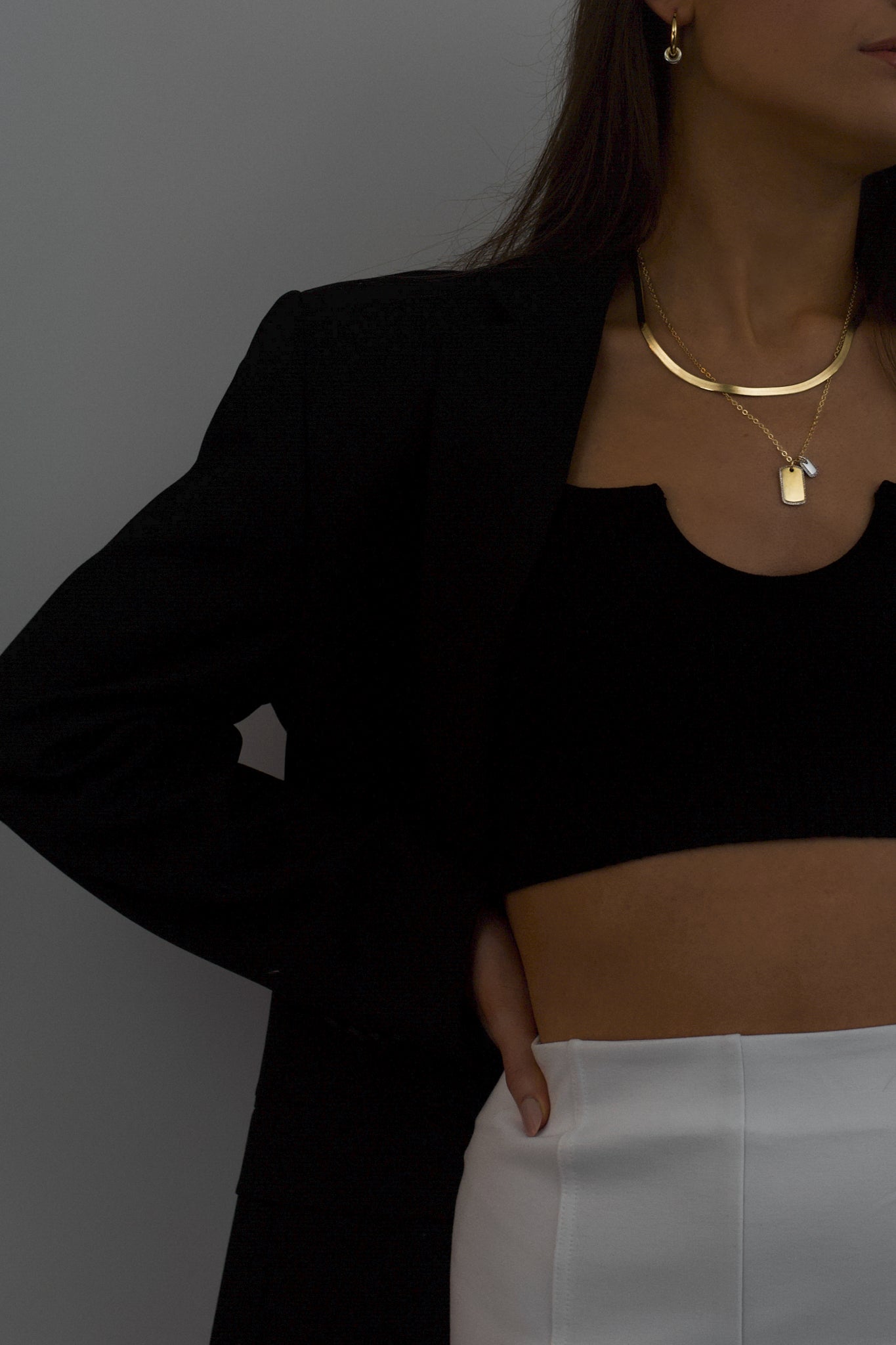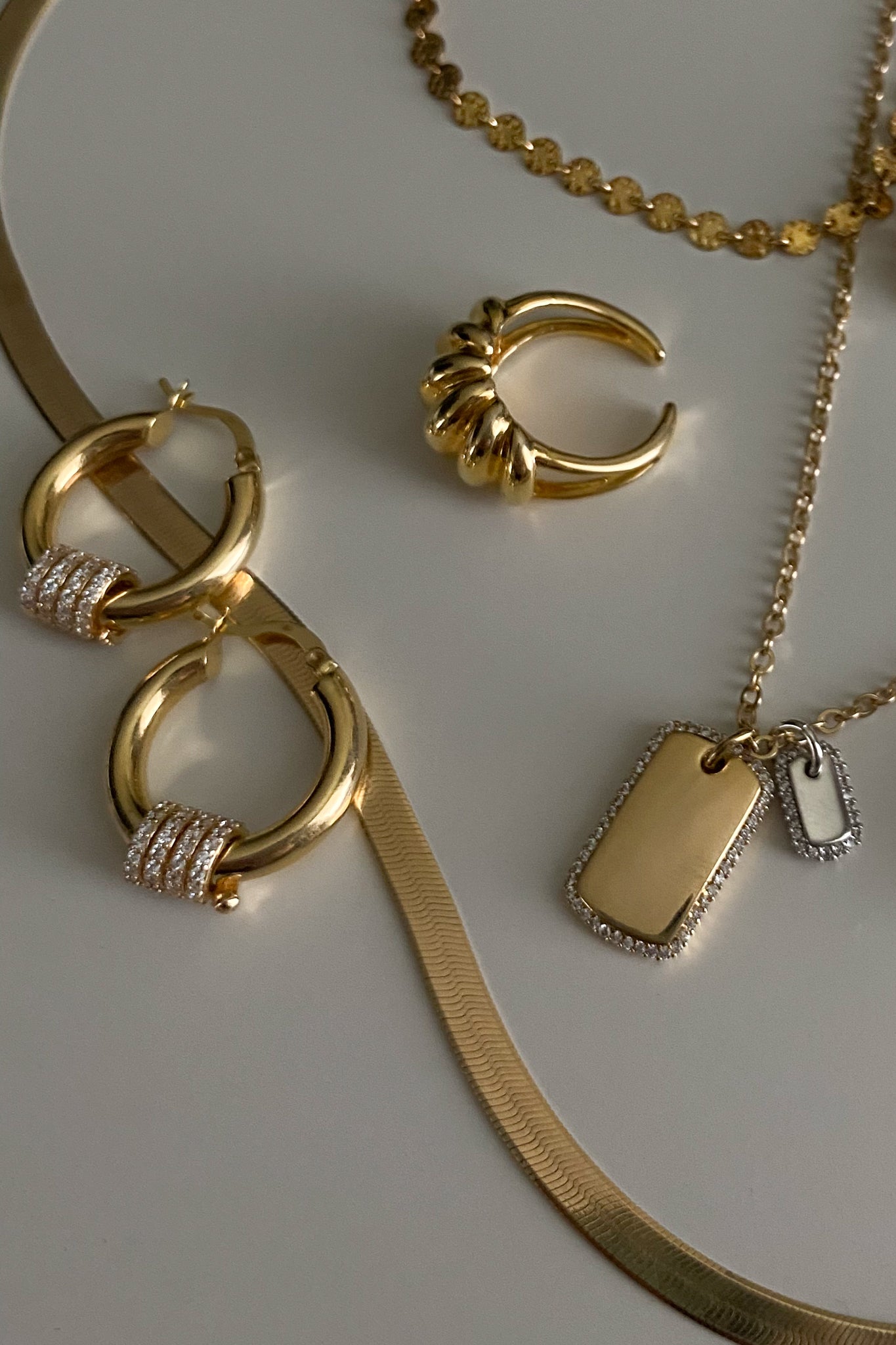 Designed to create a harmonious union of two opposing precious metals, the Keaton Necklace features a 18K Gold vermeil tag and miniature sterling silver tag.  Each tag shares the same halo effect white zirconia detailing, bringing the perfect balance to this luxe mixed metals piece.

Materials: 18K Gold Vermeil tag and Sterling Silver mini tag and 14K gold-filled chain
Stone: Round Cut White Zirconia
Dimensions: 19 inch length
What is 18K Gold Vermeil?: 3 microns of 18K Gold over Sterling Silver. Vermeil is far more durable to wear than traditional gold-plating due to standards required by the U.S. Code of Federal Regulations.  With care, 18K Gold Vermeil can last many years without showing signs of wear.
What is Sterling Silver?: Silver with a fineness of 92.5% pure silver and 7.5% copper. Sterling silver is known for its durability, hardness and high shine.
What is 14K Gold-filled? A thick gold layer (100 times more gold than gold plating) is bonded to an inner core of jeweler's brass.  Gold filled with 1/20th 14 karat gold, means the gold content is 5% 14 karat gold by weight.  With care, 14K Gold-filled could last a lifetime without showing signs of wear.