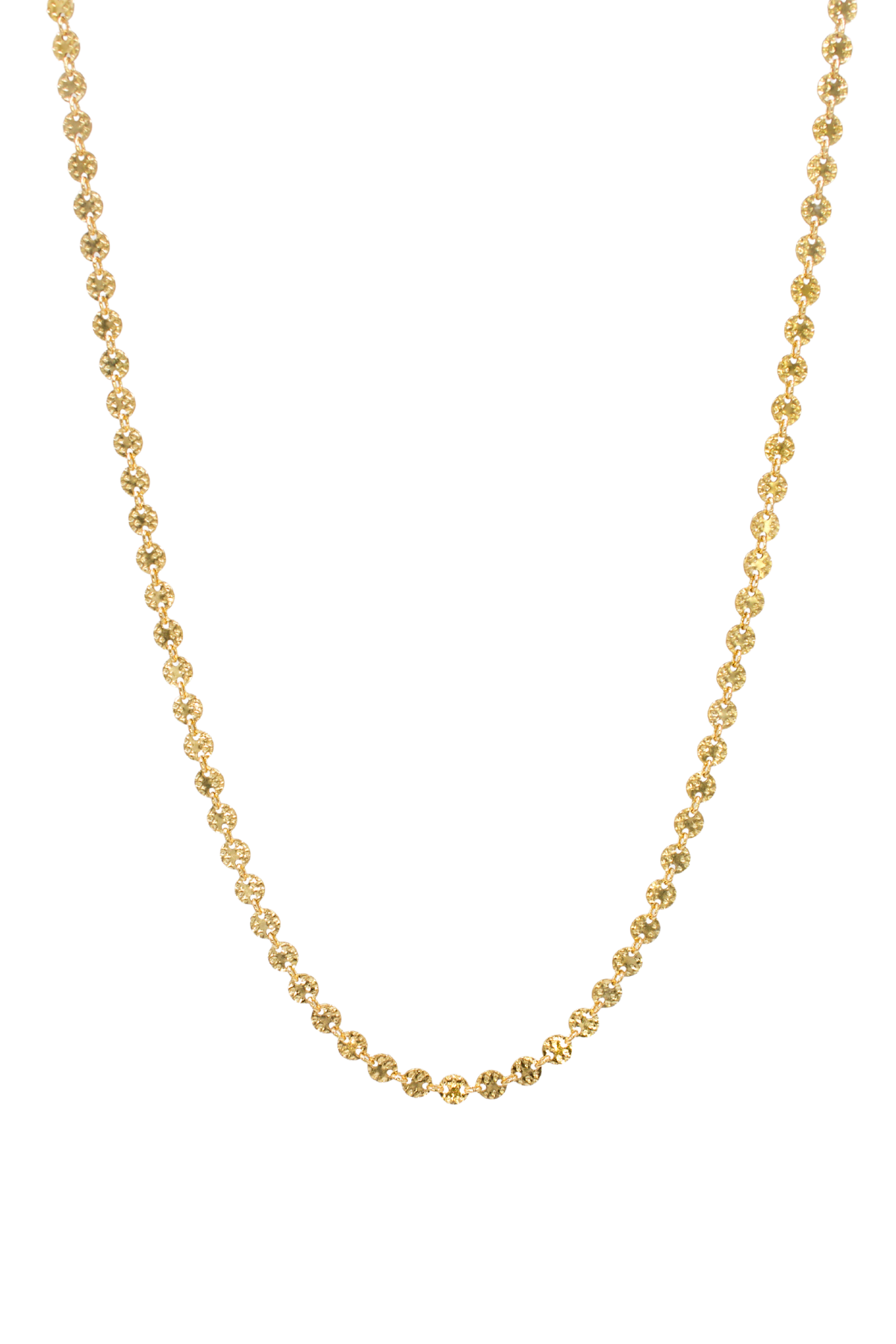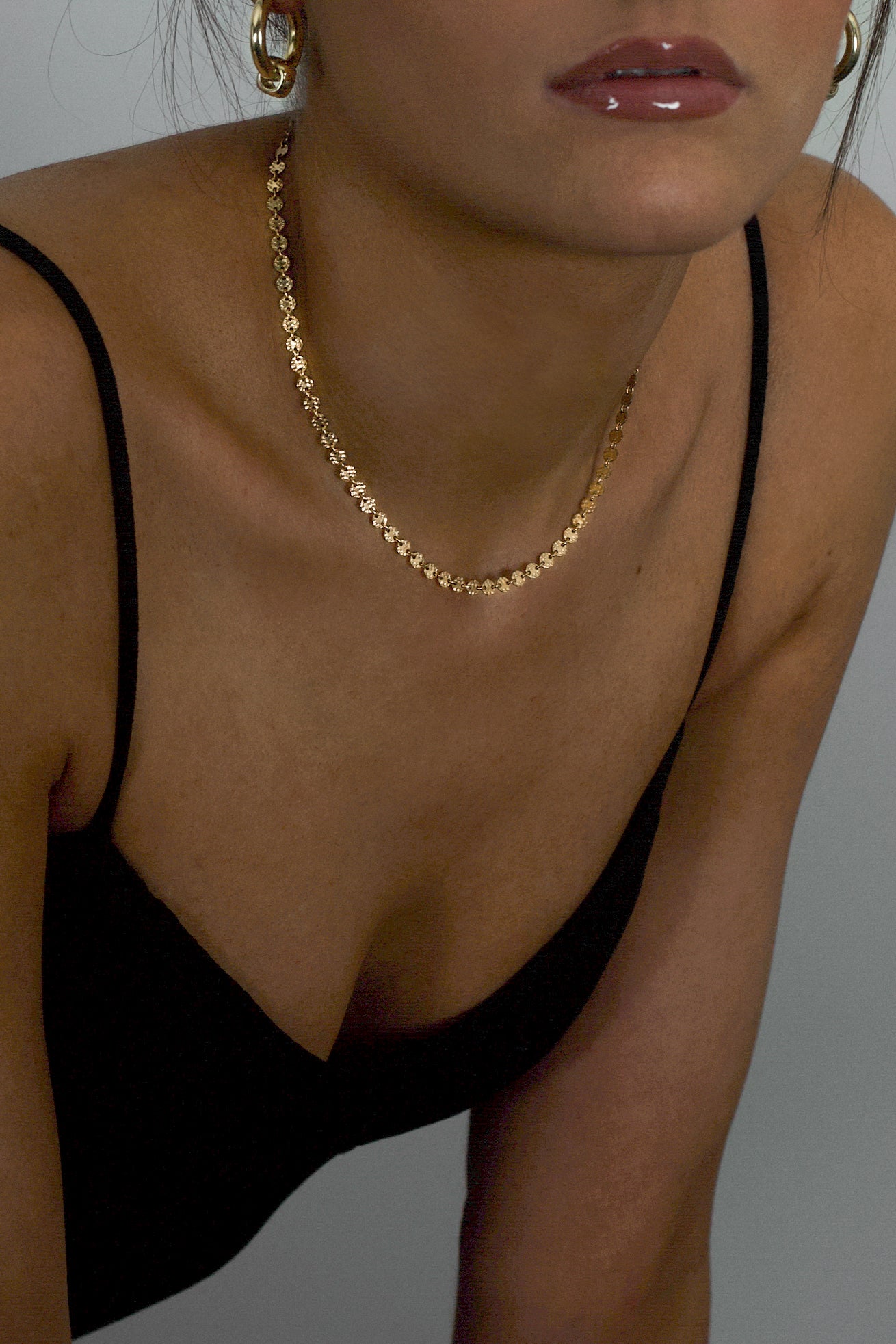 Inspired by our love of texture, the James Necklace features luminous 14K Gold-filled round hammered discs that capture the perfect balance of delicate and statement for endless wearability.

Materials: 14K Gold filled hammered chain
Dimensions: 17 inch length, 4mm width
What is 14K Gold-filled? A thick gold layer (100 times more gold than gold plating) is bonded to an inner core of jeweler's brass.  Gold filled with 1/20th 14 karat gold, means the gold content is 5% 14 karat gold by weight.  With care, 14K Gold-filled could last a lifetime without showing signs of wear.