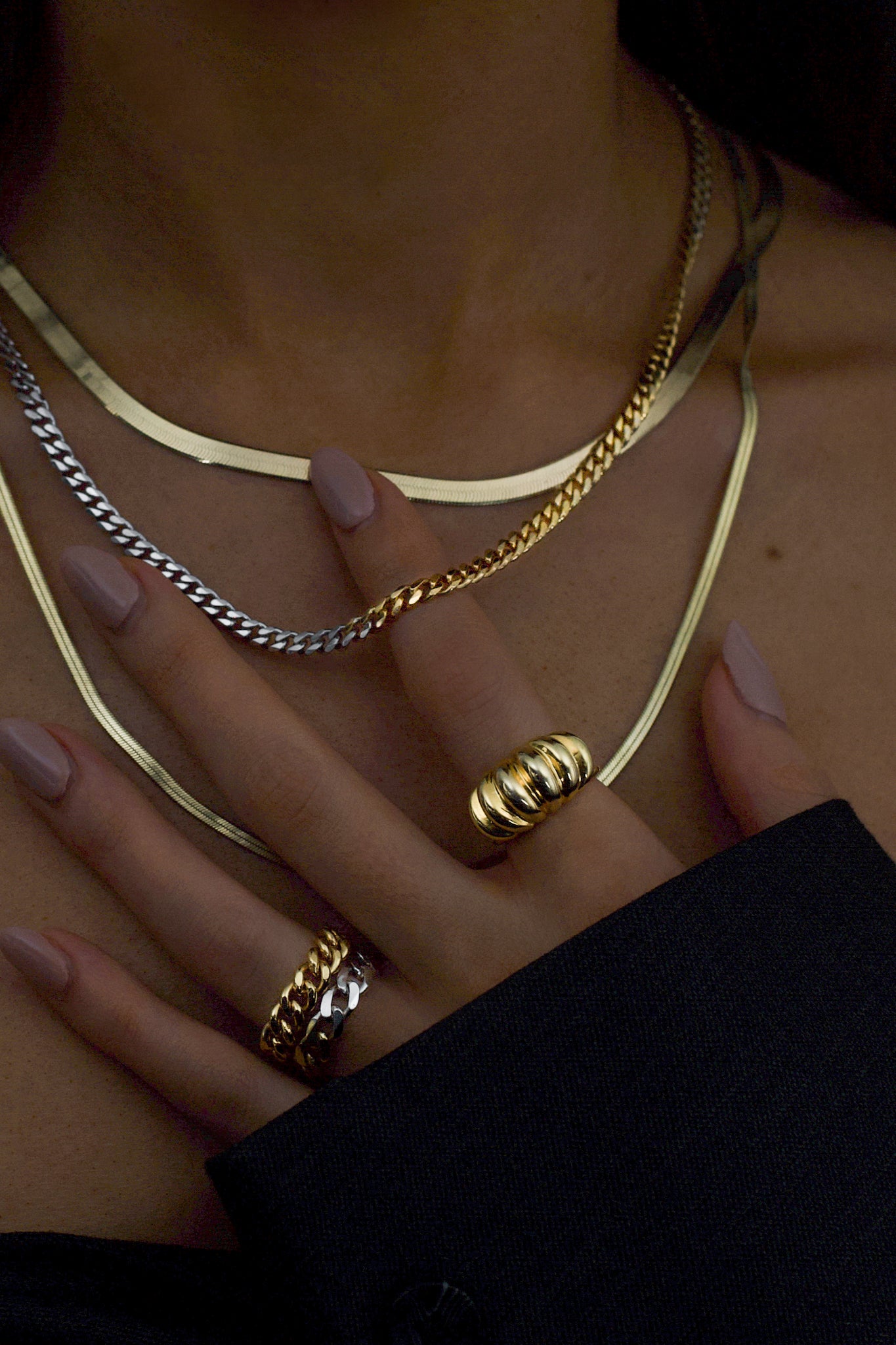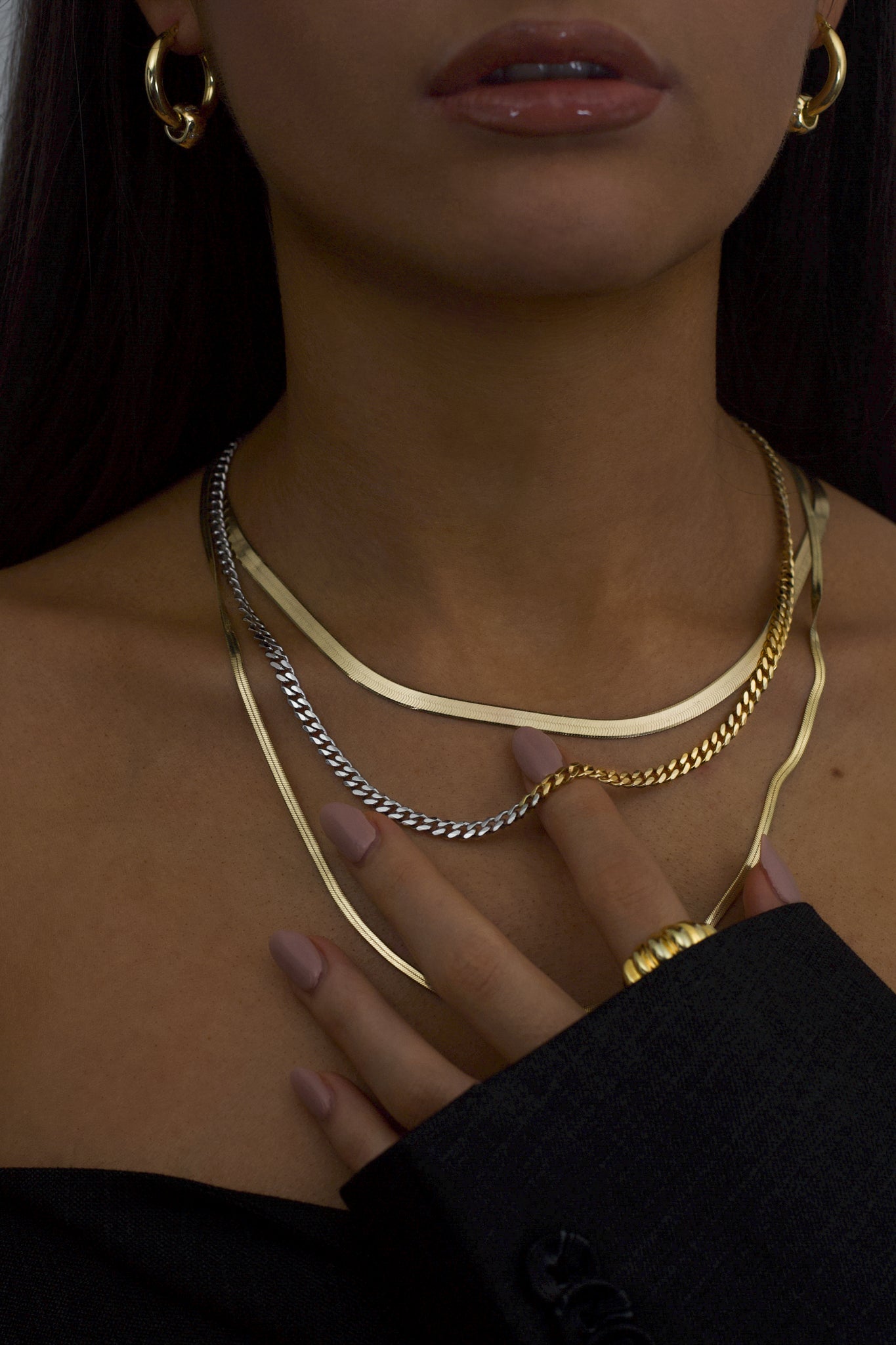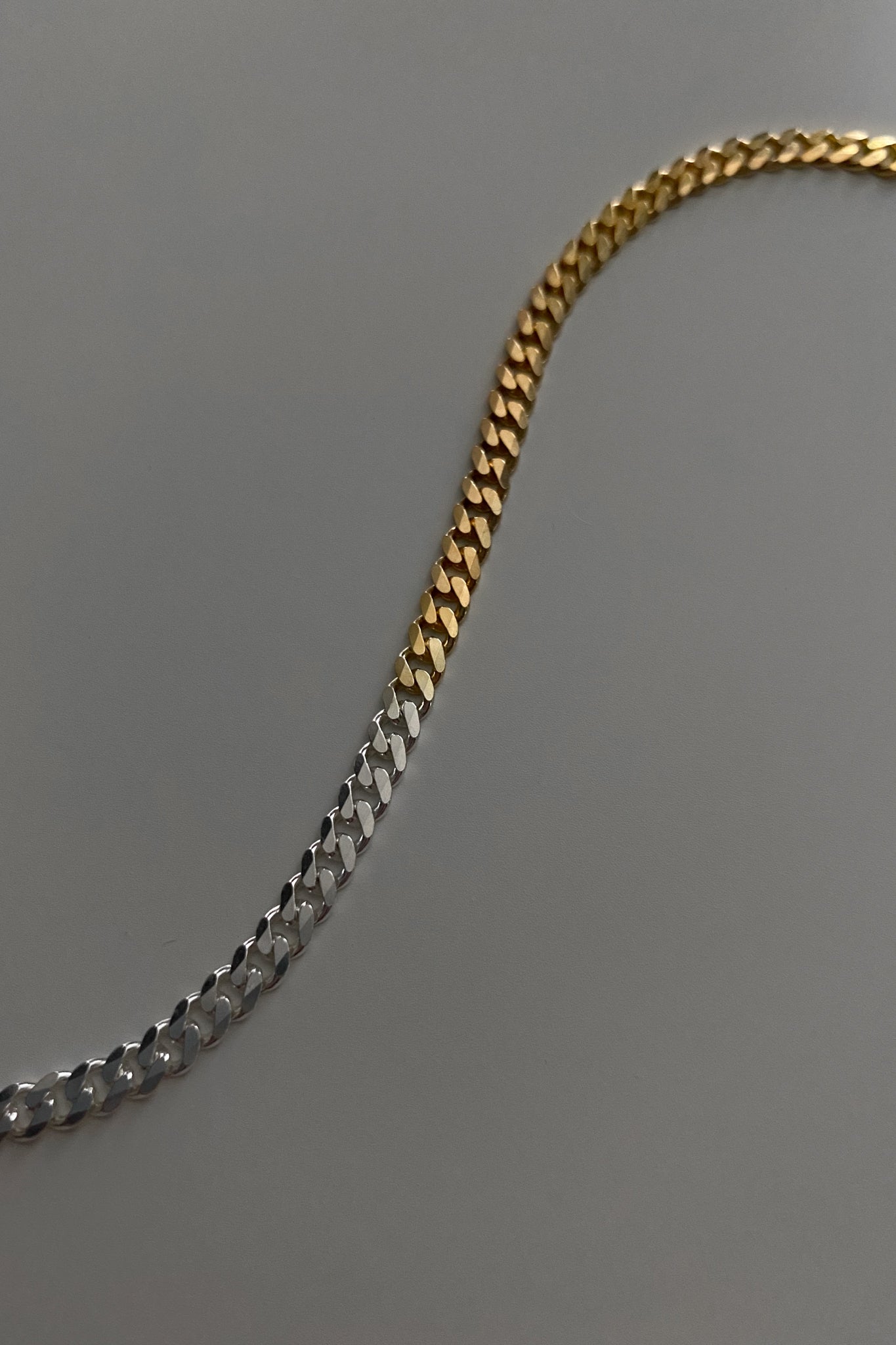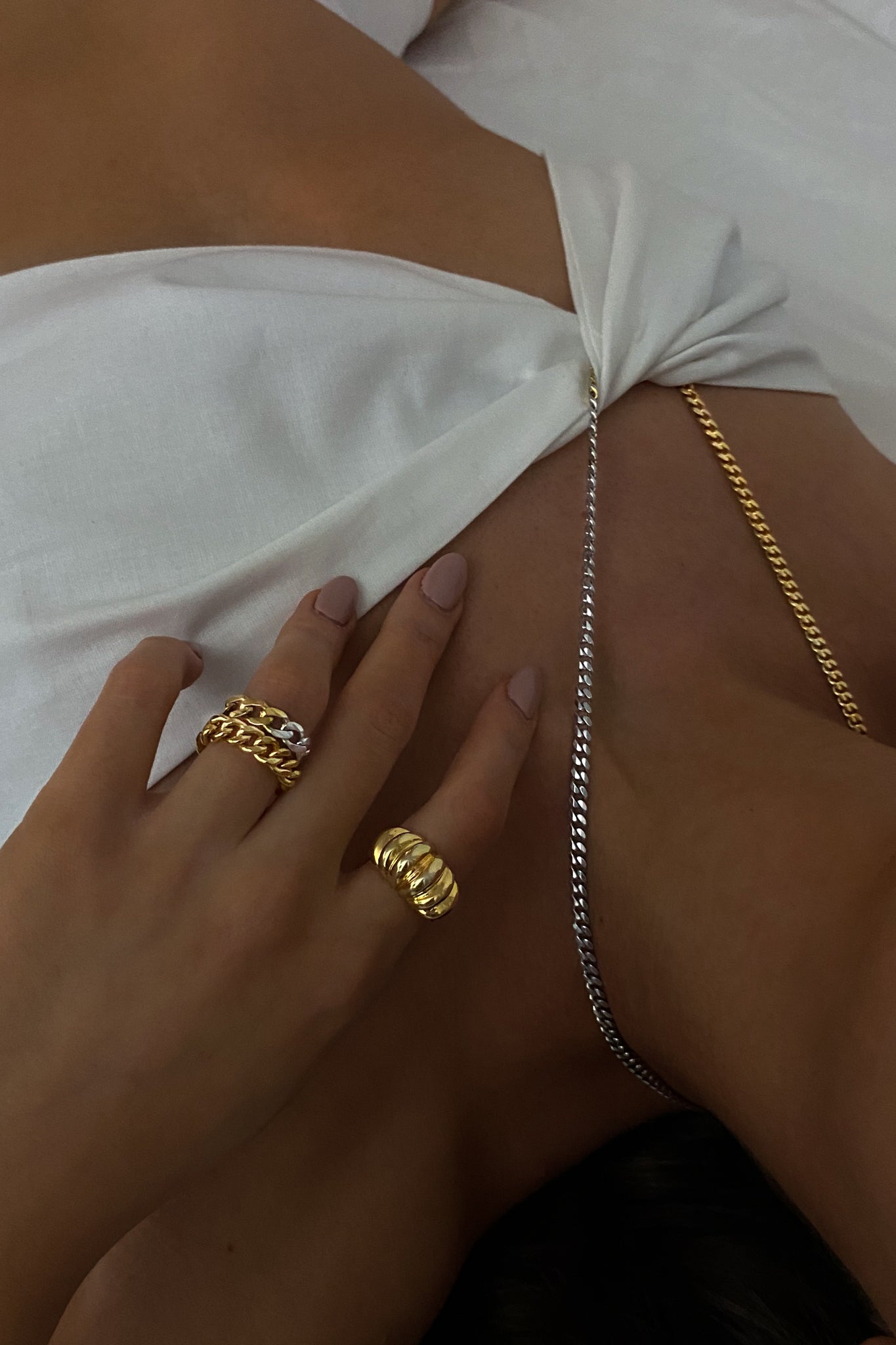 An iconic staple piece in the Hydez Essential Collection, the Heath two-tone necklace features sterling silver flat curb chain that seamlessly transitions into 18k gold vermeil. Creating the perfect fusion of these two precious metals, the Heath necklace will be a core piece in any jewelry collection, so you'll never have to choose to wear only gold or silver again.

Material: Sterling Silver and 18K Gold Vermeil
Dimensions: 18 inch length, 4.6mm width
What is 18K Gold Vermeil?: 3 microns of 18K Gold over Sterling Silver. Vermeil is far more durable to wear than traditional gold-plating due to standards required by the U.S. Code of Federal Regulations.  With care, 18K Gold Vermeil can last many years without showing signs of wear.
What is Sterling Silver?: Silver with a fineness of 92.5% pure silver and 7.5% copper. Sterling silver is known for its durability, hardness and high shine.
Sourced from the Diamond District of NYC.