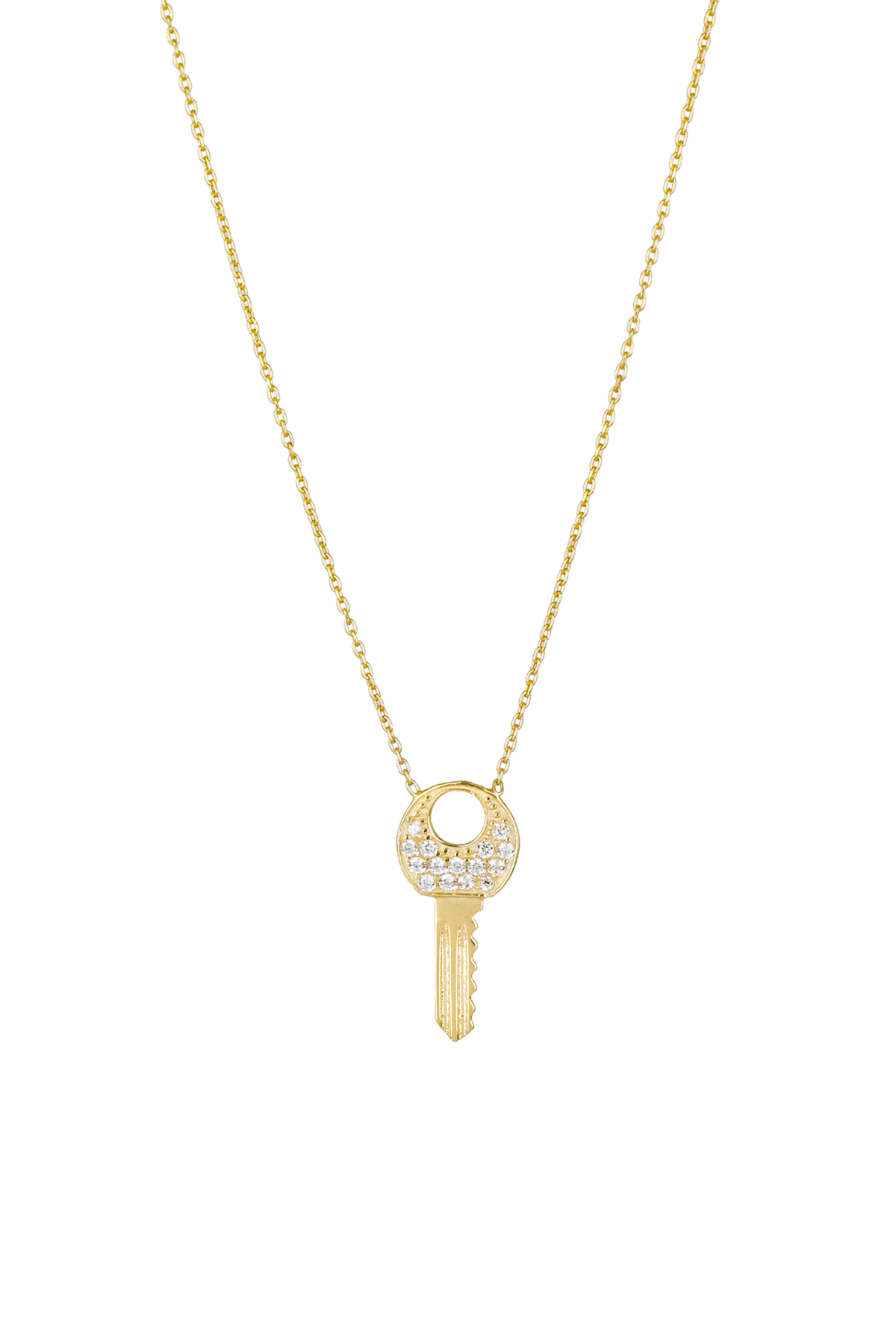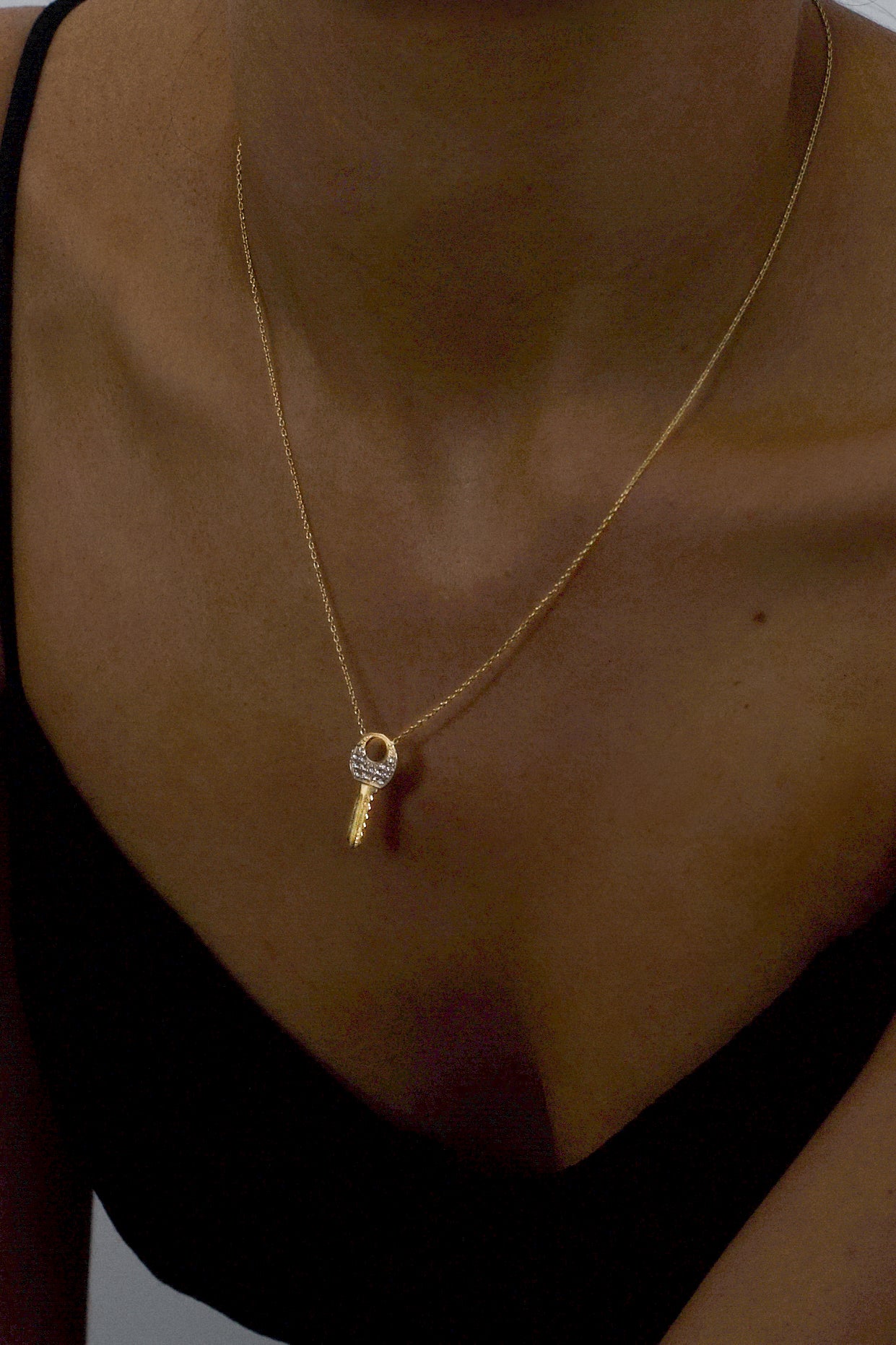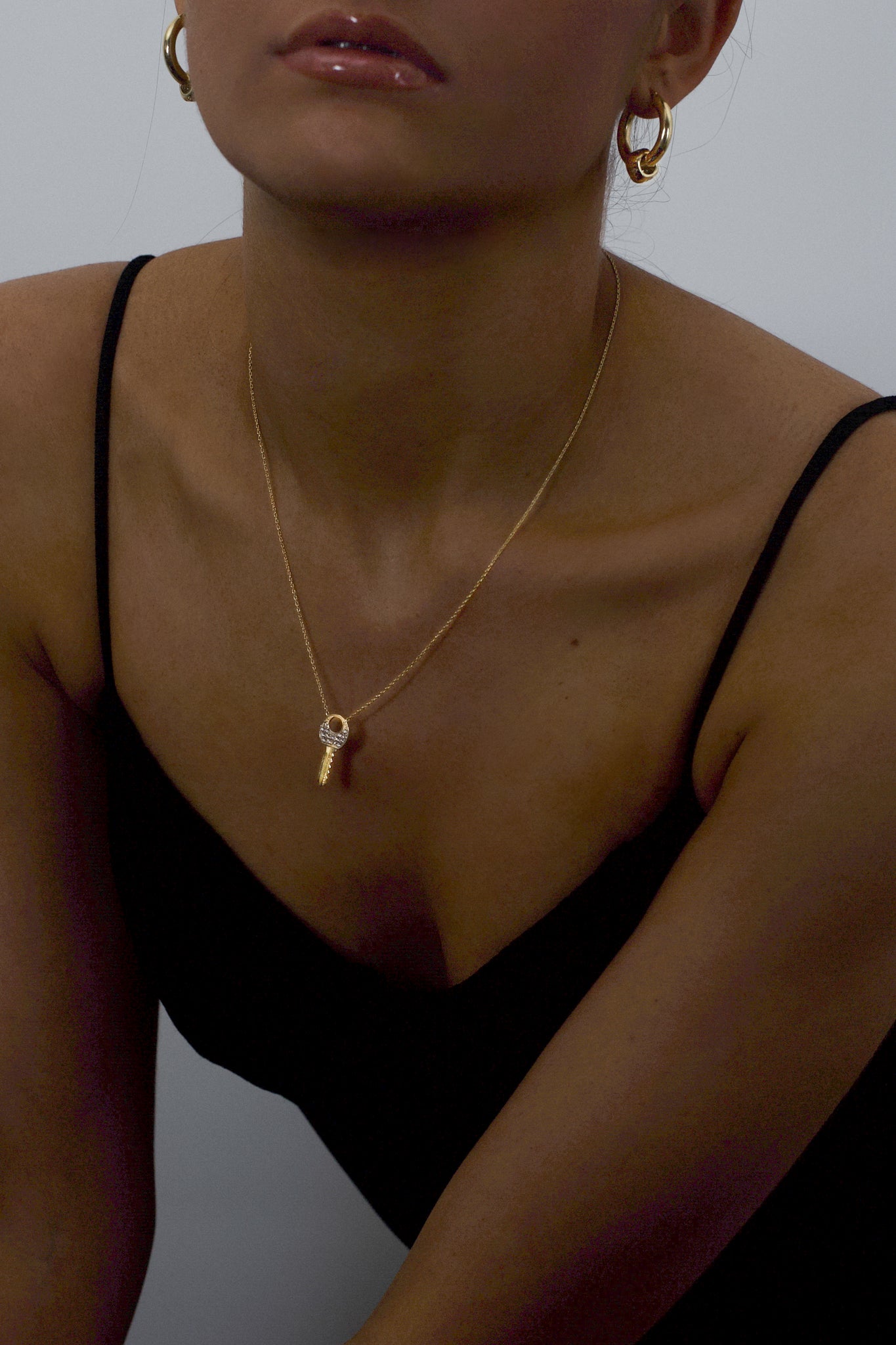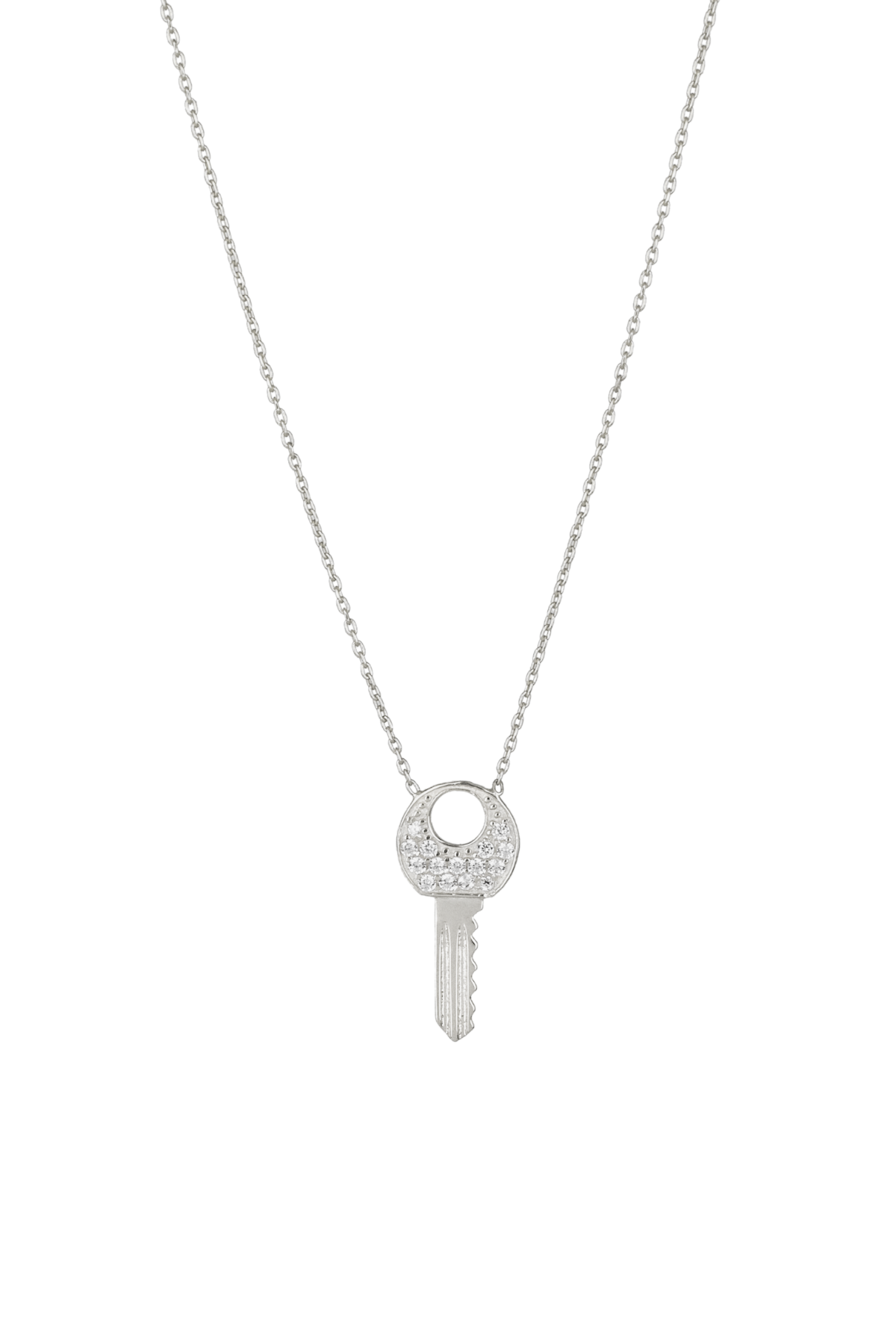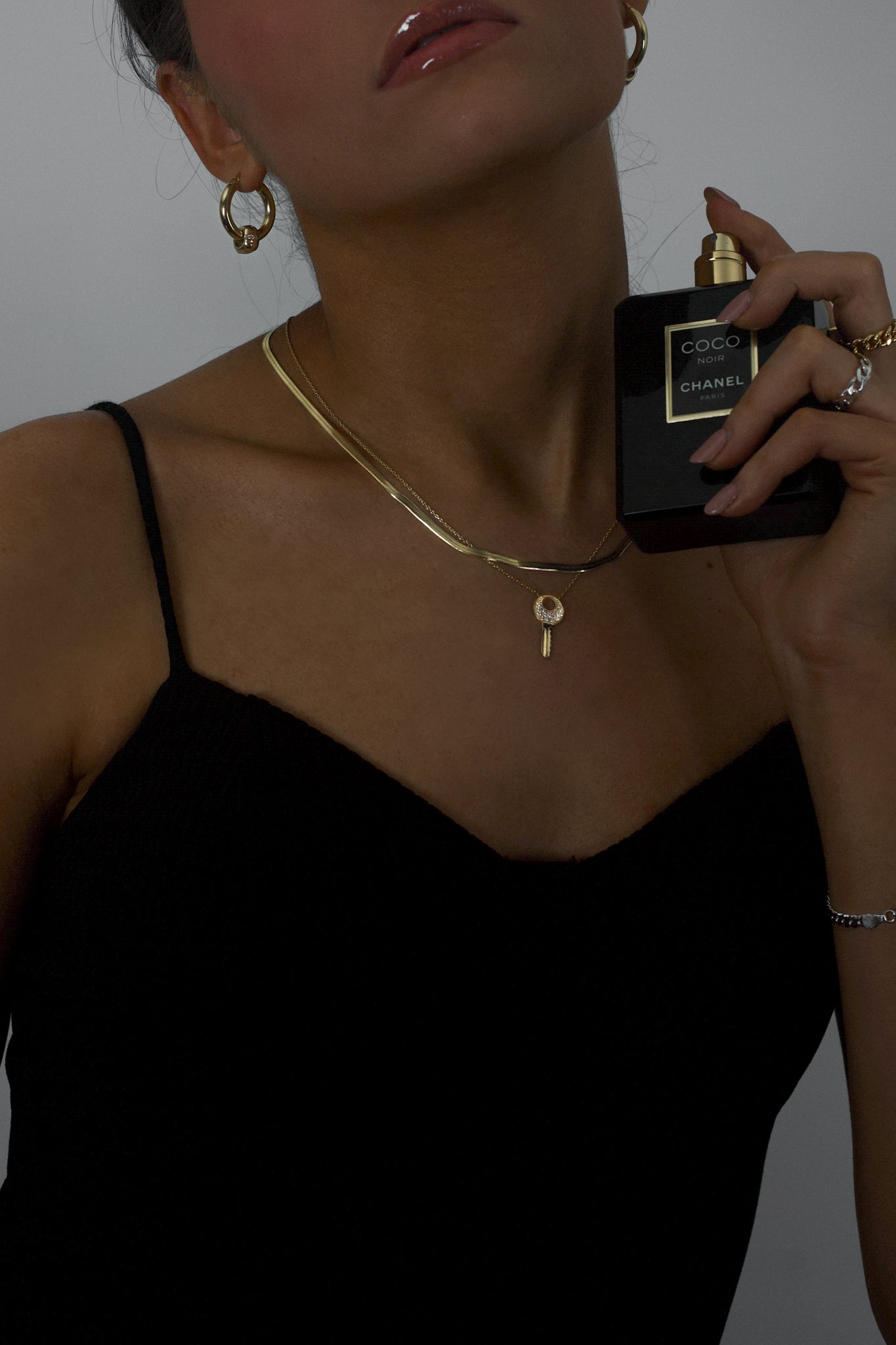 The Charli key necklace, crafted in 18K Gold Vermeil and Sterling Silver, is inlaid with brilliant round cut white zirconias, to add depth and dimension to this opulent yet demure piece. 
Material: 18K Gold Vermeil or Sterling Silver 
Stone: Round Cut White Zirconia
Dimensions: 16 to 18 inch Adjustable length
What is 18K Gold Vermeil?: 3 microns of 18K Gold over Sterling Silver. Vermeil is far more durable to wear than traditional gold-plating due to standards required by the U.S. Code of Federal Regulations.  With care, 18K Gold Vermeil can last many years without showing signs of wear.
What is Sterling Silver?: Silver with a fineness of 92.5% pure silver and 7.5% copper. Sterling silver is known for its durability, hardness and high shine.
Sourced from the Diamond District of NYC.