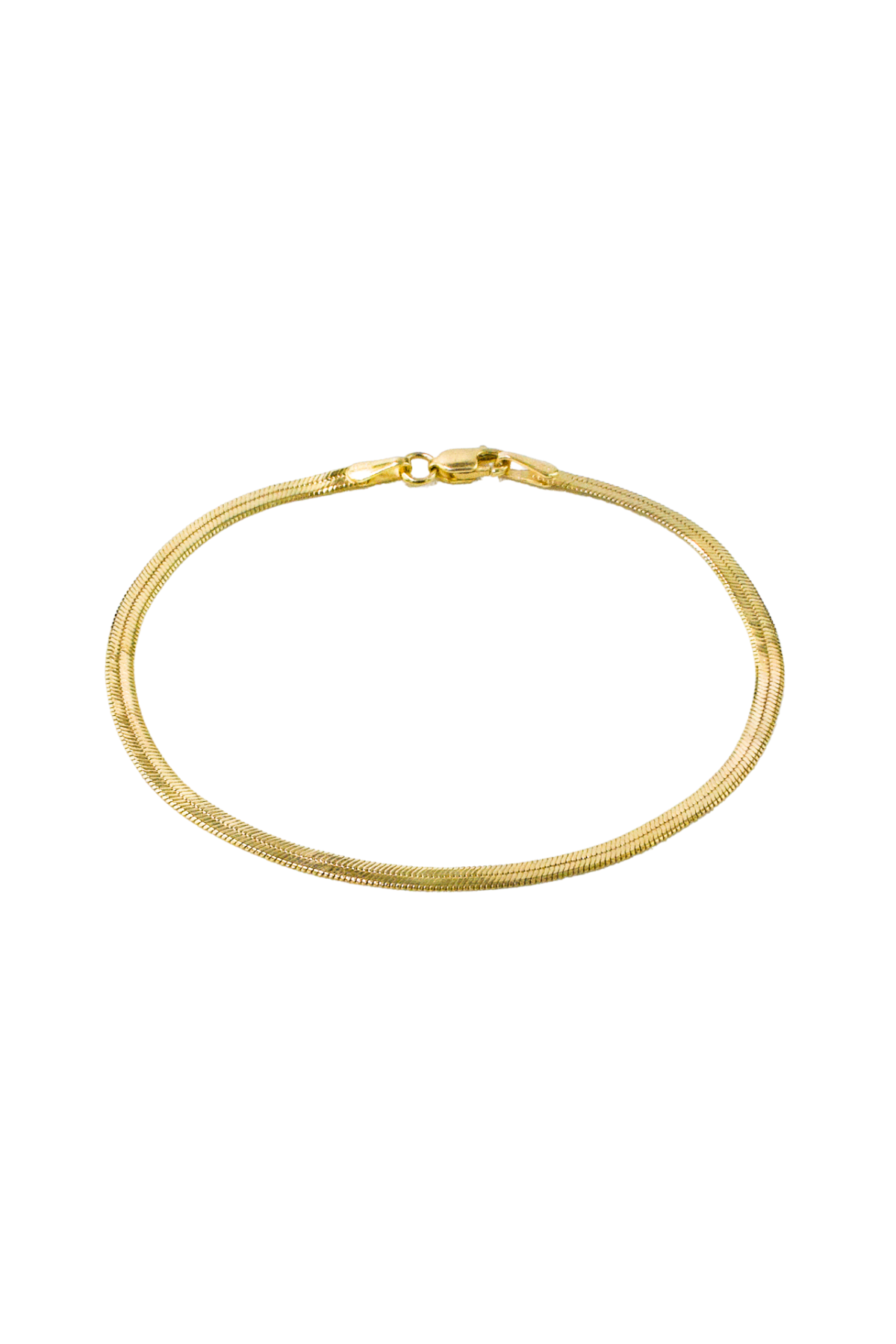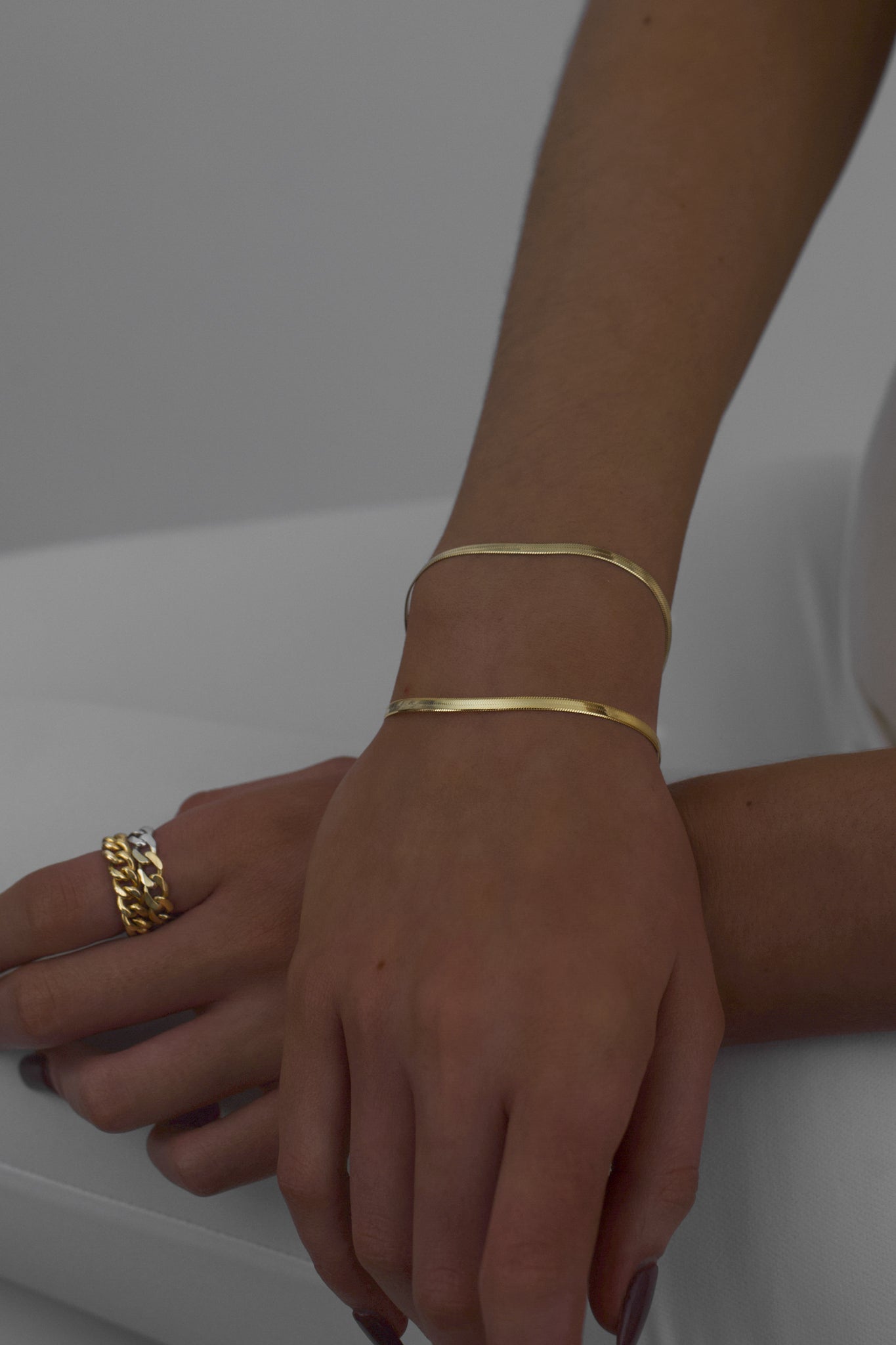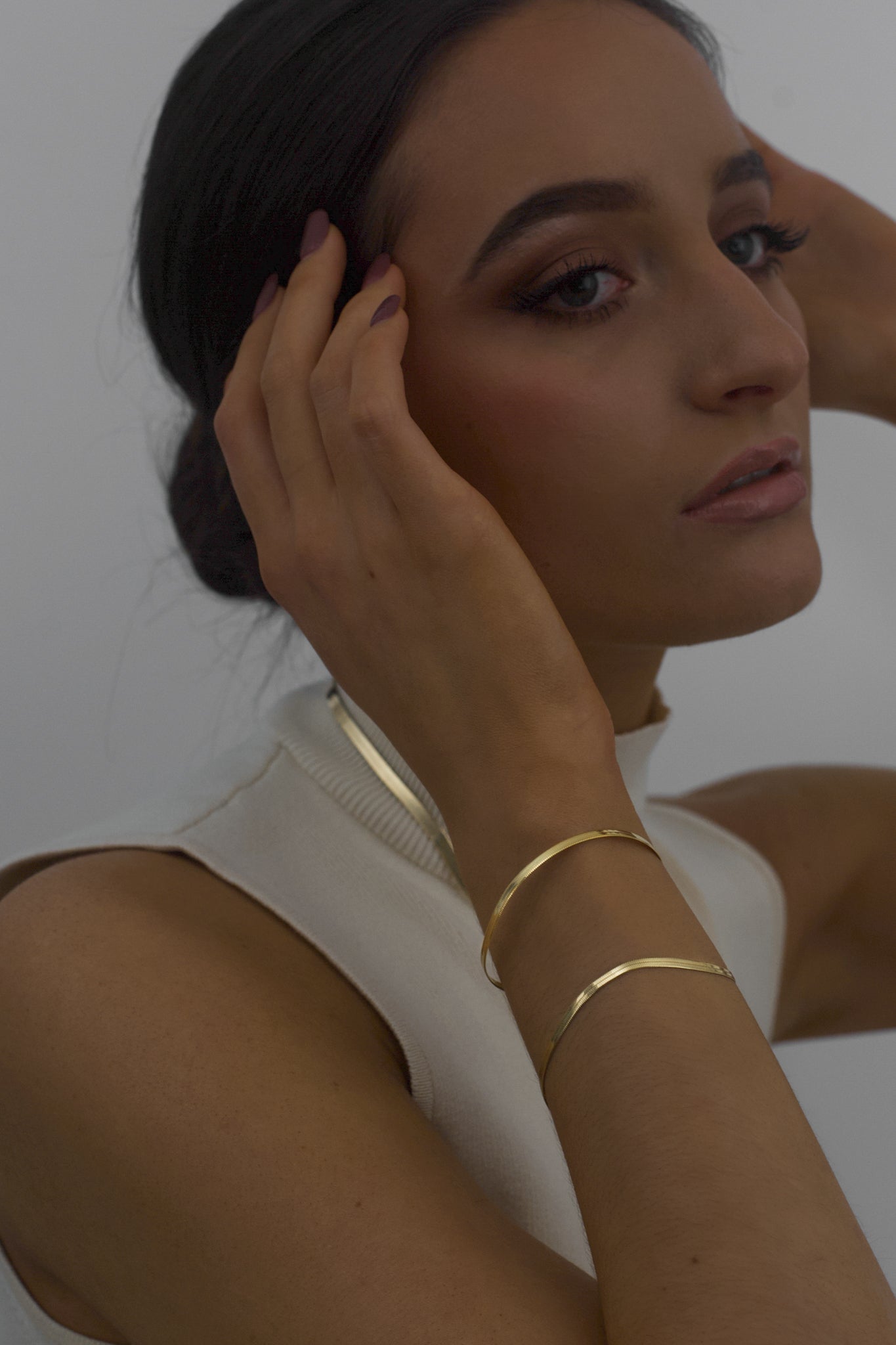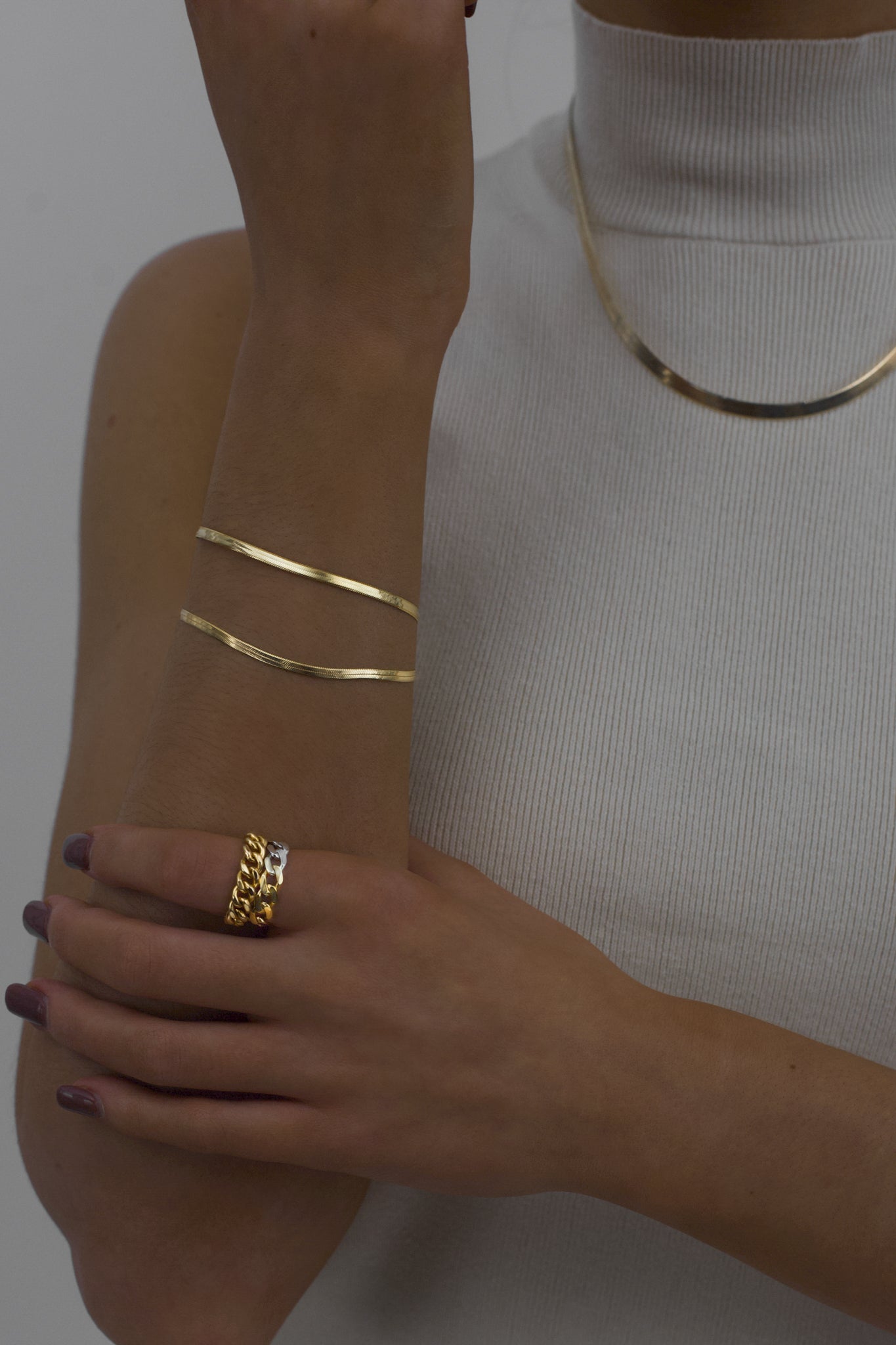 A sleek and versatile piece in the Hydez Essential Collection, the Cass 18K Gold vermeil herringbone chain bracelet smooth and reflective design drapes on your wrist like liquid gold. The perfect balance of elegance and simplicity, the Leia bracelet effortlessly transitions from day to night.

Material: 18K Gold Vermeil
Dimensions: 7 inch length, 3mm width
What is 18K Gold Vermeil?: 3 microns of 18K Gold over Sterling Silver. Vermeil is far more durable to wear than traditional gold-plating due to standards required by the U.S. Code of Federal Regulations.  With care, 18K Gold Vermeil can last many years without showing signs of wear.
Sourced from the Diamond District of NYC.