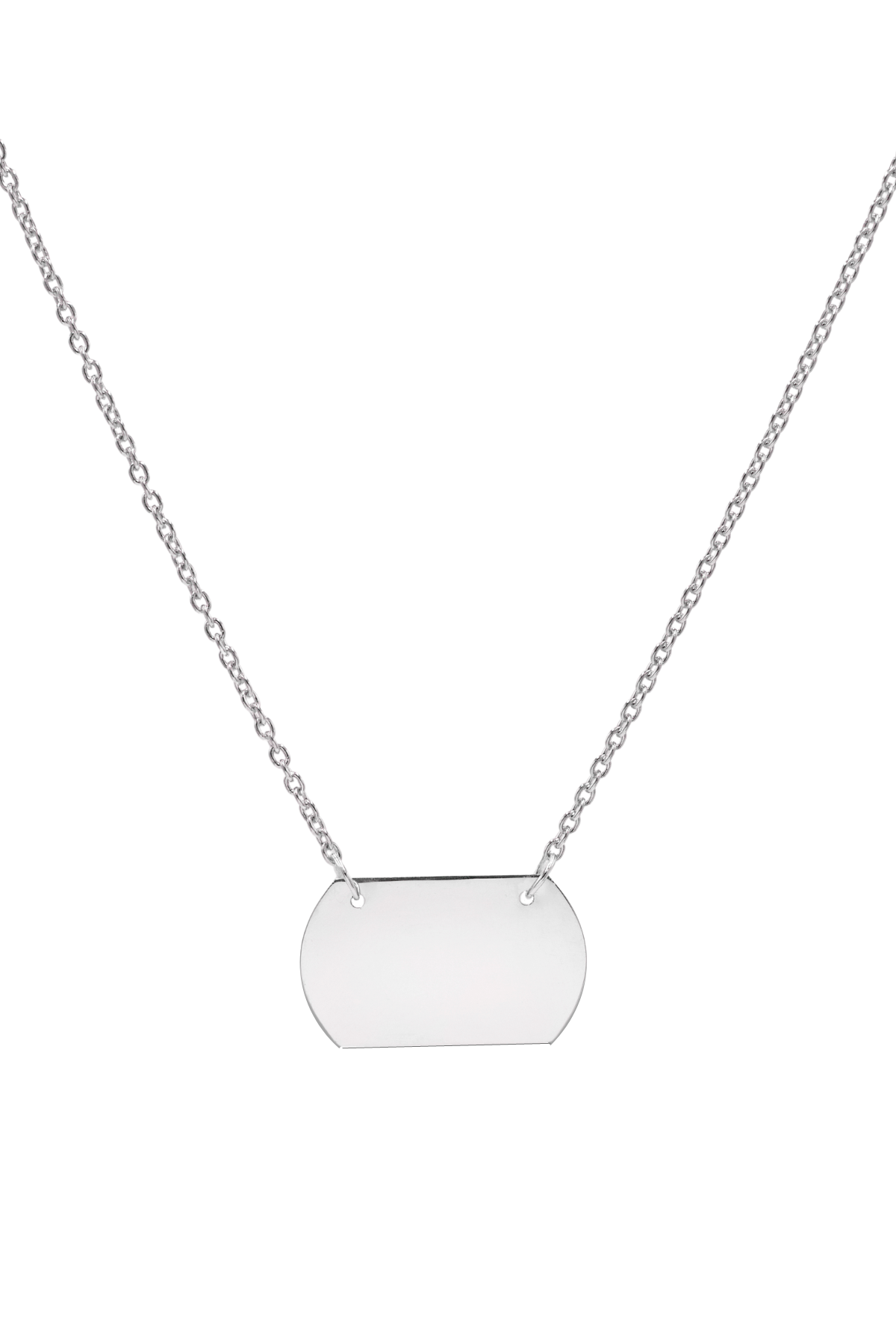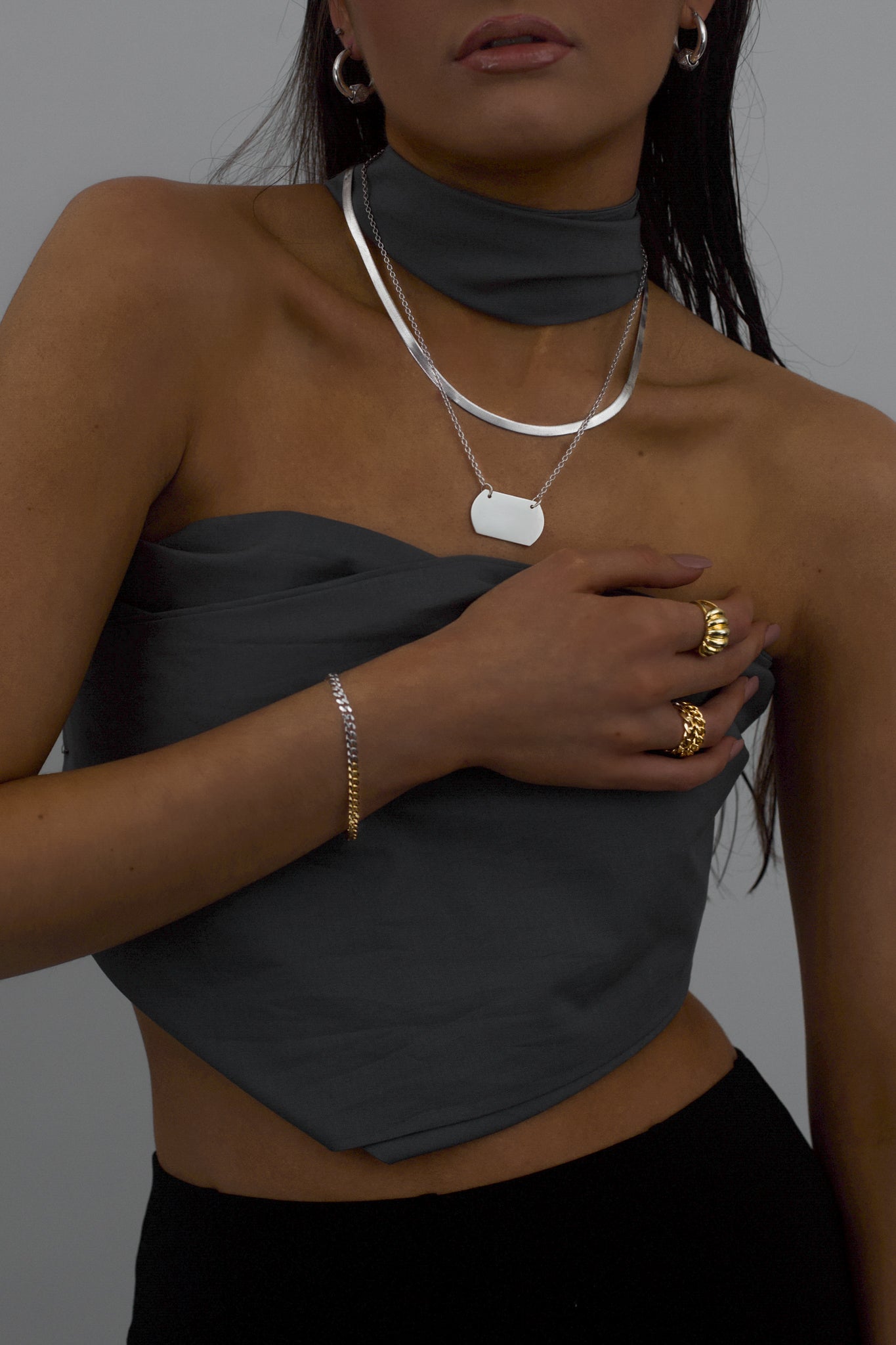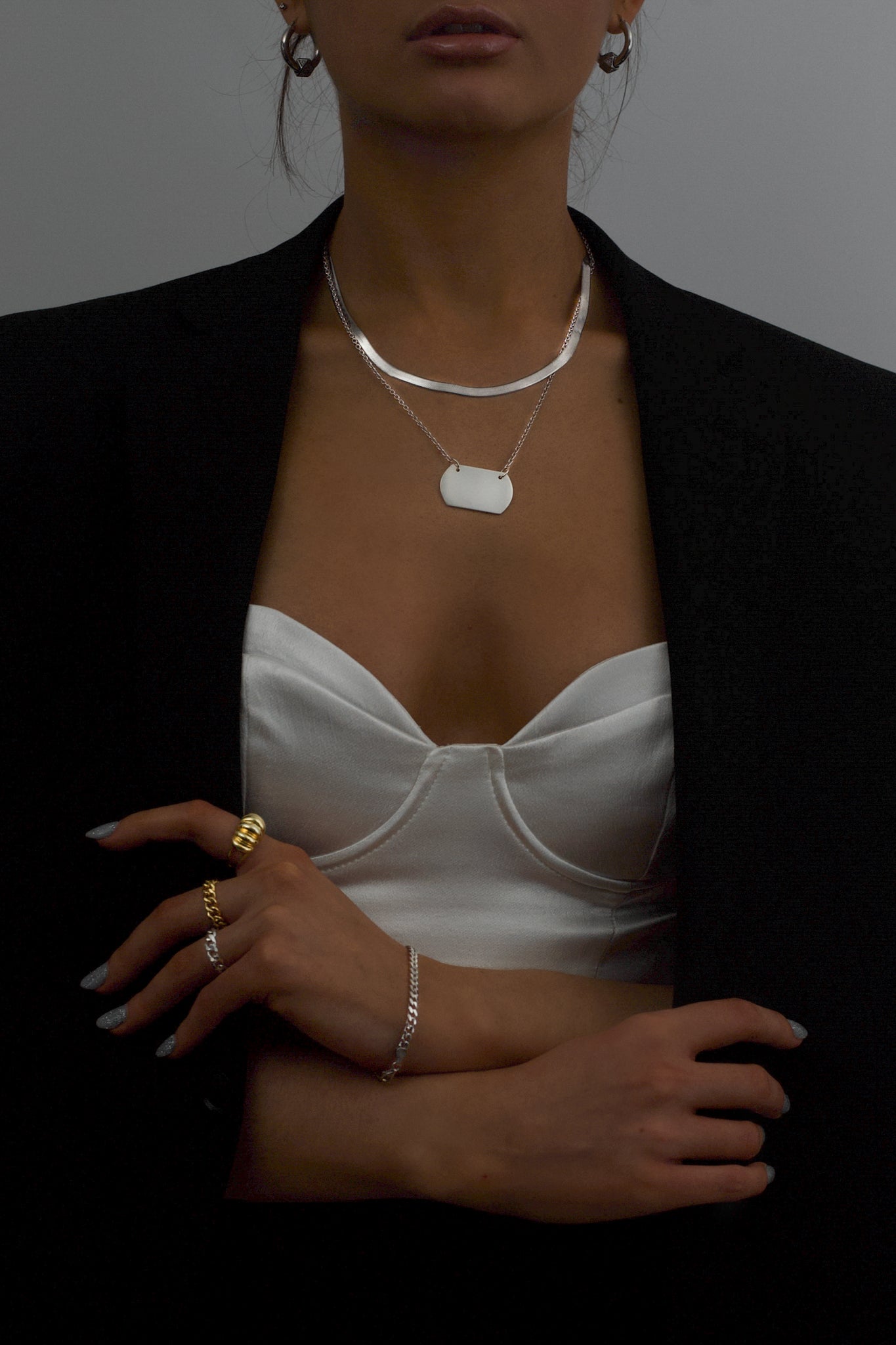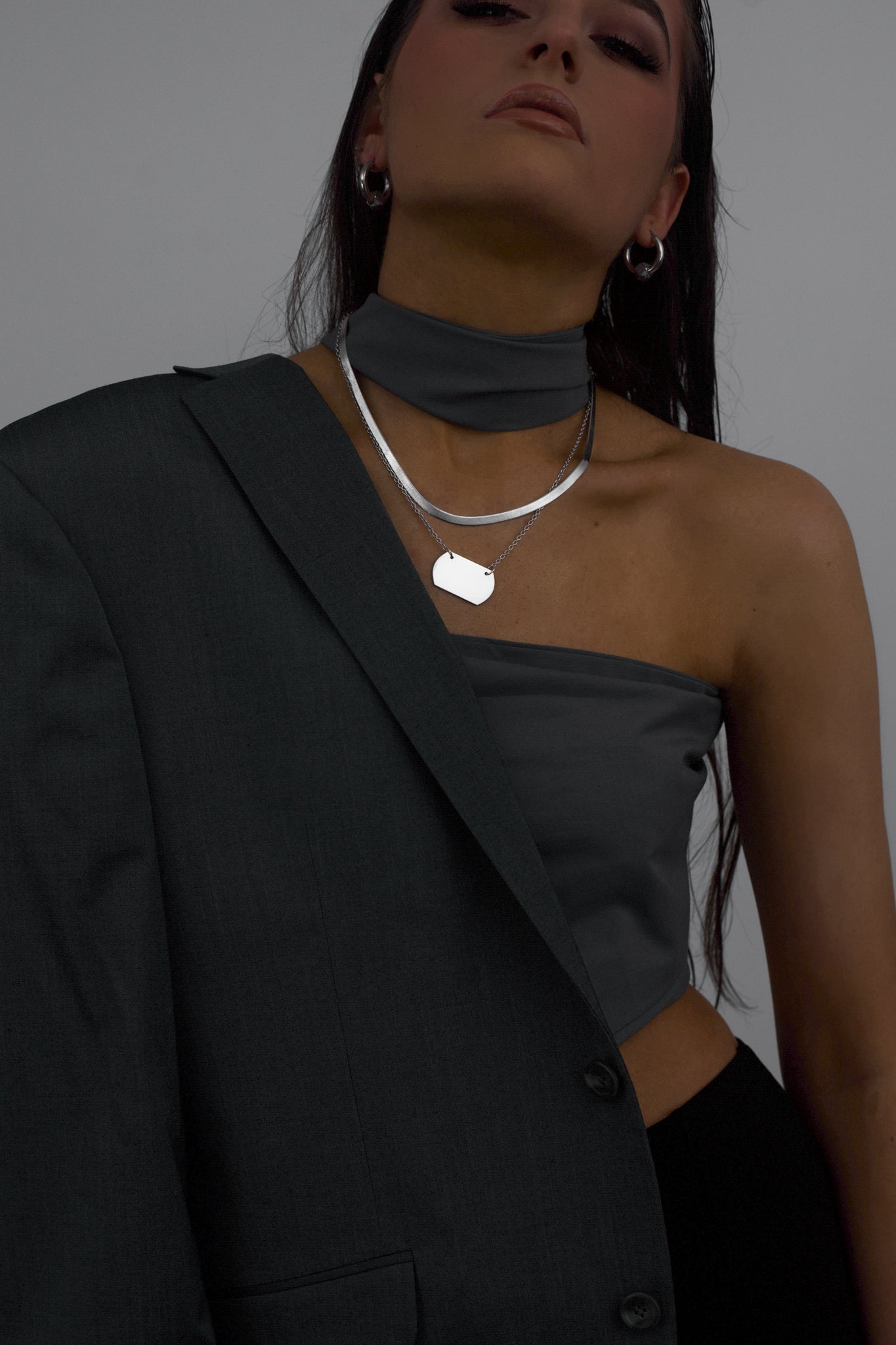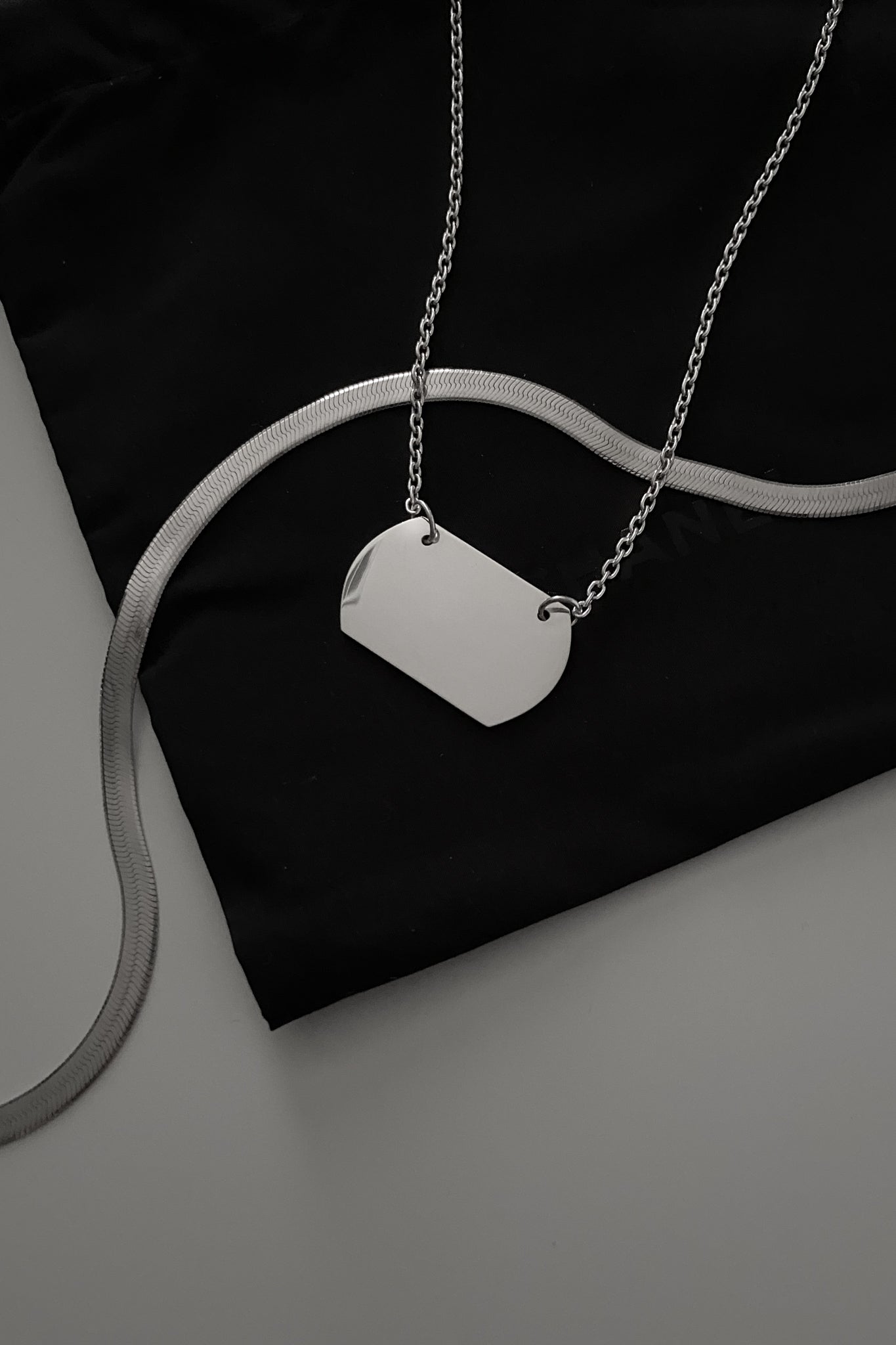 The Beckett Silver tag necklace is a sleek style statement piece with a contemporary edge and a mirror finish. Its curved arcs give off a softer, more feminine vibe than a traditional dog tag necklace. Pair with pieces from the Hydez Essential Collection for a layered look that balances minimalism and luxury.

Material: Sterling Silver
Dimensions: 30 x 20mm Dog Tag pendant, 19in length chain, 2mm width chain
What is Sterling Silver?: Silver with a fineness of 92.5% pure silver and 7.5% copper. Sterling silver is known for its durability, hardness and high shine.
Sourced from the Diamond District of NYC.